YVMC NOW A PART OF MAYO CLINIC CARE NETWORK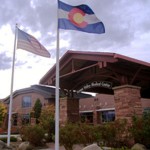 Mayo Clinic and Yampa Valley Medical Center officials announced yesterday that Yampa Valley Medical Center is the newest member of the Mayo Clinic Care Network. The network connects Mayo Clinic and health care providers who are interested in working together to enhance the delivery of locally provided high quality health care. Yampa Valley Medical Center is the second hospital in Colorado to be invited to join the network.  Launched in 2011, the Mayo Clinic Care Network now has members in 13 states, as well as Puerto Rico and Mexico.
STEAMBOAT SEEKING NOMINATIONS FOR HERITAGE AWARD

The City of Steamboat is looking for nominations for the Steamboat Springs Heritage Award. The award recognizes a person or organization's gift of volunteer time, effort and service over a number of years to the Steamboat community. The nominee can be in the field of human services, open space preservation, and maintenance of community character. Volunteerism can be identified in many different community aspects.  The City Council will review the nominations and select one person or organization as this year's recipient.  The award is a six-point bronze elk statue created specifically for the Heritage Award by local rancher and sculptor Curtis Zabel.  Nomination forms are available at City Hall and are due May 1st.  If you need more information, call 871-8248.
BILL WOULD REQUIRE CONGRESSIONAL APPROVAL OF EPA RULES
A bill that would require congressional approval of President Obama's rules aimed at slashing carbon emissions from existing coal-fired power plants was discussed yesterday on the floor of the United States House of Representatives. Two major coal producing state lawmakers, Representative Ed Whitfield of Kentucky and Senator Joe Manchin of West Virginia, co-authored the bi-partisan bill called the "Electricity Security and Affordability Act" which would put limitations on the EPA's impending rules for existing and new coal fired power plants. Moffat County Commissioner John Kinkaid, who is in Washington D.C., spoke to Wild West Radio News yesterday after observing the discussion from the House Gallery. Kinkaid, said he had personally asked Colorado Senator Michael Bennett to support the bill. Bennett, gave no assurance that he would, but according to Kinkaid, Bennett said he would take a look at it. Kinkaid called upon all residents of Northwest Colorado to contact all of Colorado's United States Legislators and encourage them to support the bill.  The full text of the bill can be viewed here.
MEXICAN MAN ARRESTED FOR SEXUAL ASSAULT IN EAGLE COUNTY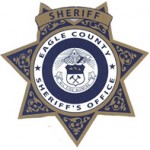 A 43-year old man from Mexico has been arrested in Eagle County for sexual assault on a child.  On March 2nd the Eagle County Sheriff's Office received report from the mother of the 4 year old victim.  She reported to deputies that her babysitter's boyfriend had sexually assaulted her child. Detectives with the Eagle County Sheriff's Office investigated the incident.  Julio Cesar Martinez-Gomez was booked into the Eagle County Detentions Facility on charges of Sexual Assault on a Child a Class 4 Felony. Martinez-Gomez is being held by immigration officials.  Deputies are asking anyone with information about the case to call them.
GARDNER HELPS PASS ENERGY EFFICIENCY BILL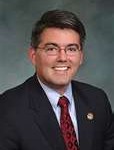 Representative Cory Gardner is applauding the passage of House Resolution 2126, the Energy Efficiency Improvement Act of 2014.  The bill, which contains four major provisions to increase energy efficiency, is being hailed as a strong bipartisan effort to address energy consumption. Included in the bill are measures to reduce energy consumption in federal buildings and by federal equipment, resulting in a smaller power bill for the American taxpayer.  Gardner is co-chair of the House Energy Savings Performance Caucus, a bipartisan group of members focused on increasing energy efficiency in government buildings to reduce energy consumption and save taxpayer money. Pictured: Cory Gardner
BILL WOULD CLOSE LOOPHOLE IN CHILD CARE CREDITS
A Colorado House of Representatives committee yesterday approved a bill that the Colorado Center on Law and policy says would amend state law so that low-income families can benefit from the state's existing income tax credit for child care expenses.  The Center spearheaded the development of the bill to ensure that families who earn below $25,000, and pay for child care while the parents work, are able to receive the same tax benefit that higher income families already receive.  Colorado law already allows families who earn less than $60,000 to claim an income tax credit for child care expense. But due to a glitch in the relationship between the federal and state tax laws, most of Colorado's lowest wage workers are not able to claim the credit. The Center says that creates a tremendous financial burden on the families that are least able to bear it and creates a strong disincentive to work.
TWO NAMES ADDED TO SWEETWATER COUNTY'S MOST WANTED LIST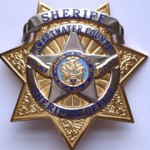 Two new names have been added to the Sweetwater County's Most Wanted list. Authorities are seeking information on the whereabouts of Buck Allen Rushlow and Tessa Claire Rice, both of Rock Springs.  Originally charged with Aggravated Assault and Battery and Unlawful Possession of a Controlled Substance after a 2013 shooting incident in Rock Springs, Rushlow later pled no contest to Reckless Endangering and was placed on probation. In January, a Petition for Revocation of Probation was filed accusing him of violating his probation and a bench warrant was issued for his arrest.  Rushlow is a 24-year-old white male with brown hair and brown eyes. He is 5'6″ tall and weighs 130 pounds.  Rice's charges stem from a 2012 investigation, which resulted in her being charged with two counts of Possession of a Controlled Substance. Last June, Rice pled guilty in District Court in Green River to a single count and was sentenced to prison for 4 to 5 years. The sentence was suspended and she was placed on three years of probation. In December, she was formally charged with violating her probation and a District Court bench warrant was issued.  Rice is described as a white female, 25 years of age, height 5'5″, weight 140 pounds, with brown hair and blue eyes.  Haskell asks that anyone with information on Rushlow or Rice contact the Sheriff's Office or other law enforcement agency.

Hayden Town Council agenda for 03-06
The Memorial Hospital Board agenda for 03-06
Steamboat Liquor License Authority agenda for 03-18
Steamboat Marijuana License Authority agenda for 03-18
Steamboat City Council Agenda for 03-18

IN HIGH SCHOOL SPORTS
Today
In basketball playoff action:
In the Wyoming 1-A State Tournament, the Little Snake River Valley boys play Upton at 7:30.  The girls take on Kaycee at 6.  Both games take place at the Casper Events Center.  You can view the boys and girls brackets here.
Tomorrow:
The Meeker boys and girls basketball teams head into the 2A regional tournament in Palisade.  In first round action, the girls will play Nucla tomorrow at 3pm, the boys will play Resurrection Christiantomorrow  at 7:30pm.  Also at the tournament in Palisade are the SoRoCo girls who will play Sangre de Cristo tomorrow at 6pm.  The Rangely boys were placed at a tournament in Durango at Fort Lewis High School where they will face Sangre de Cristo in round 1 at 8:30pm tomorrow.  The regional brackets for the boys and girls.
The 3A State Championship Basketball boys and girls brackets have been released by CHSAA. Both Moffat County teams will host regional qualifying tournaments at Moffat County High School beginning tomorrow. In first round games the girls will play Middle Park at 6 pm tomorrow. The Moffat County boys will play Sheridan at 7:30 tomorrow.  Only the team that wins each regional qualifying tournament will advance to the great-eight games on February 13th at the Air Force Academy. 93.7 102.3 KRAI and KRAI.COM will carry live play-by-play of ALL Moffat County games.