MOFFAT COUNTY BOYS START STATE TOURNAMENT THURSDAY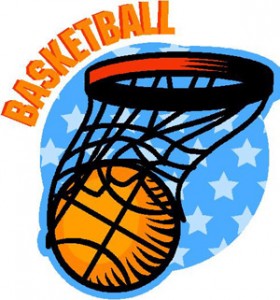 The Moffat County boys basketball team had little trouble beating Bishop Machebeuf 84-72 Saturday afternoon to advance to the final 8 at the State Tournament at the Air Force Academy. The Moffat County girls lost a heartbreaker to Bishop Machebeuf 54 to 48 in OT ending their season. The number 5 seeded Moffat County boys will face off against the number 4 seed Colorado Academy this Thursday in the quarterfinal round. All Meeker and Moffat County games will be broadcast on air on either 93.7 102.3 KRAI OR 55 Country.  Depending on game times most games will also be streamed live at KRAI.COM. Listen to either station or check KRAI.COM for details on game days.   3A State Championship Basketball boy's bracket.
MEEKER BOYS AND GIRLS BOTH MAKE STATE TOURNAMENT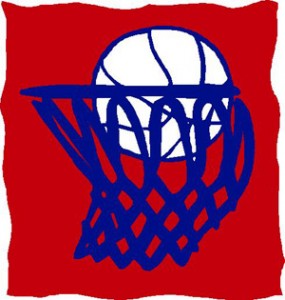 The Meeker boys and girls basketball teams both took their Regional Championship games Saturday. The girls took on Soroco in the championship game, beating the Rams 49-37. They'll take on Akron at 11:45 Thursday in the first round of the state tournament. The boys battled Paonia to a 65-59 win Saturday. They'll also play against Akron Thursday at 1:15.  All Meeker and Moffat County games will be broadcast on air on either 93.7 102.3 KRAI OR 55 Country.  Depending on game times most games will also be streamed live at KRAI.COM. Listen to either station or check KRAI.COM for details on game days.  The 2A boys and girls State brackets.
SPRING EXPO IS LESS THAN 2 WEEKS AWAY
The 93-7/102-3 KRAI and 55 Country Spring Expo is less than two weeks away.  The event brings local businesses and non-profit groups together for a full day at the Centennial Mall in Craig, giving them the opportunity to show off their products and services to the public.  Again this year, there will be weeinie dog races and crawling baby races.  This year's Spring Expo runs from 9 to 4 Saturday, March 22nd.  For more information, or to reserve a booth space, click here.
FATE OF MEEKER ELEMENTARY SCHOOL TO BE DISCUSSED TOMORROW AND WEDNESDAY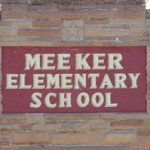 Rio Blanco County citizens are being urged to attend meetings tomorrow and Wednesday in Rangely and Meeker to voice their opinions on a proposed plan to demolish part of the 75 year old Meeker Elementary School to build a new Justice Center. A group of citizens opposing the plan want to preserve more of the school, due to its history. The plan is to create a visitor's center with the parts of the old school that are left standing after the construction of the center. The meetings tomorrow and Wednesday are considered the public's last opportunity to voice their opinions on the plan. They'll be held tomorrow night at 6 at the CNCC Weiss Center in Rangely, and Wednesday night at 6 at the Fairfield Center in Meeker.
STATE COULD RELEASE POT SALES TAX FIGURES TODAY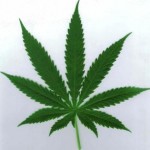 Colorado is waiting for its first look at the recreational pot market this week when the Department of Revenue reports how much money dispensaries paid in sales taxes in January.  The department indicated it may release January sales tax figures today. It would be the first accounting of how many people bought pot when retail sales began in January.  The tax haul is expected to outpace projections of about $70 million this year.  Lobbying has already grown intense at the Capitol for how those dollars should be spent. Governor John Hickenlooper sent an elaborate plan to legislative budget-writers last month detailing $134 million in spending from combined medical and recreational pot taxes.  Lawmakers will decide how to spend all but $40 million already designated for school construction.
ANTLER HUNTERS REMINDED TO STEER CLEAR OF DINOSAUR NATIONAL MONUMENT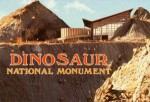 In recent years, antler collecting has become a lucrative endeavor for many people – with antlers being used for everything from chandeliers to dog chews. The National Park Service would like to remind antler hunters on adjacent lands that all items, including deer and elk antlers, within Dinosaur National Monument are protected by law and may not be removed for any reason. In addition to antlers, this also includes archeological remains, fossils, and items, such as rocks, feathers, nests, and plant material. Collecting antlers on National Parks is a violation of federal law covering possessing, removing, or disturbing wildlife parts such as antlers. The penalty is a fine up to $5000 and/or up to six months in prison. The monument's boundary is generally well-marked by fence and boundary signs, but antler hunters are responsible for knowing who manages the property they are on and what rules and regulations govern the use of that property.
AVALANCHE CLOSES HIGHWAY 40 FOR ABOUT 6 HOURS

An avalanche on Highway 40 just east of Winter Park shut the road down for several hours Friday. A handful of motorists on the highway found themselves stranded for about 6 hours, while the Colorado Department of Transportation worked to clear the snow. Nobody was hurt. There were warnings issued before the slide, but C-DOT officials say some people ignored the warnings and continued up the pass. The avalanche occurred around three in the afternoon, and highway workers had the highway reopened at around 9.
BILL WOULD FAST TRACK VETERANS TRAINING FOR EMERGENCY SERVICES
Senators Amy Klobuchar of Minnesota and Mike Enzi of Wyoming have introduced a bipartisan bill that would streamline civilian paramedic training for veterans who already have emergency medical experience from their military service, making it easier for them to secure jobs as paramedics when they return home. The bill was drafted in hopes it would work to help reduce the shortage of emergency medical personnel in many rural communities. Rural communities in Colorado and around the country have long faced critical shortages in emergency medical personnel, threatening the safety of rural residents. Meanwhile, thousands of men and women in the military receive emergency medical training as part of their duties. But when they return home, their military-based medical training is often not counted toward training and certification as civilian paramedics. Many existing programs require all students to begin with an entry-level curriculum. This bill would authorize federal grants for universities, colleges, technical schools, and State EMS agencies to develop an appropriate curriculum to train these veterans and fast-track their eligibility for paramedic certification.

MCTA Agenda for 03-10
Moffat County Commissioners agenda for 03-11
Steamboat Liquor License Authority agenda for 03-18
Steamboat Marijuana License Authority agenda for 03-18
Steamboat City Council Agenda for 03-18
Steamboat City Council Agenda for 04-01

IN HIGH SCHOOL SPORTS
In basketball playoff action:
At the Wyoming 1-A State Tournament, the Little Snake River Valley girls fell to Cokeville Friday (36-26), then lost in the 3rd place game to Burlington (33-29) Saturday.  The boys beat Kaycee Friday (50-43), then lost to Burlington Saturday in the State Championship Game (83-59).  
At the 2-A Regional Tournament, Friday the Meeker girls topped Nucla (46-24), and the SoRoCo girls beat Sangre de Cristo (61-58).  Meeker then beat Soroco (49-37) in the Regional Championship game Saturday.  The Rangely boys fell to Sangre de Cristo (40-34) Friday, while the Meeker boys beat Resurrection Christian (79-73).  Meeker then beat Paonia in the championship game (65-59) Saturday.  The 2-A boys and girls brackets for state.
At the 3-A Regional Tournament, the Moffat County girls beat Middle Park Friday night (62-55), then lost to Bishop Machebeuf Saturday in the Regional Championship Game (54-48 OT).  The boys beat Sheridan Friday night (80-63), the defeated Bishop Machebeuf for the Regional Championship (84-72) Saturday.
All Meeker and Moffat County games will be broadcast on air on either 93.7 102.3 KRAI OR 55 Country.  Depending on game times most games will also be streamed live at KRAI.COM.  You can view the boys bracket here.