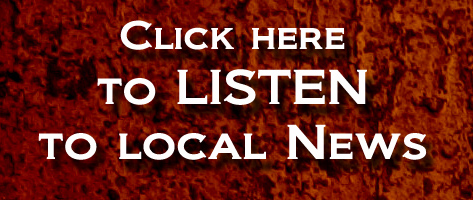 DISTRICT ATTORNEY WANTS A RECOUNT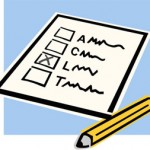 Ninth Judicial District Attorney Martin Beeson is asking for a recount of the November election after losing by 184 votes.  Final election counts in Pitkin, Garfield and Rio Blanco counties on Monday showed Beeson trailing Democratic challenger Sherry Caloia.  Caloia's margin of victory is more than 100 more than the amount that would have required an automatic recount, which means Beeson will have to pay for the recount cost unless the results change the race's outcome.  Beeson is hoping he has enough leftover campaign funds to cover the cost.
ROUTT COUNTY OEM OFFERS TIPS FOR WINTER DRIVING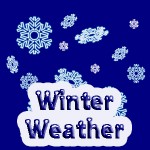 The Routt County Office of Emergency Management is reminding motorists to be safe once snow arrives in Northwest Colorado.  The office says snow will come to the area soon, and drivers will need to start planning ahead for snow packed and icy roads.  They say the key thing to remember is to get where you need to be before the weather gets bad.  Overall, the office says most winter storm deaths result from vehicle or other transportation accidents caused by ice and snow.  Residents should avoid driving when conditions include sleet, fog, freezing rain, or snow.  They also say it's a good idea to plan for alternate routes to your home, in case there are weather related road closures.  For a list of helpful tips, click here.
LAWMAKERS PUSH STATE'S RIGHTS TO FEDERAL GOVERNMENT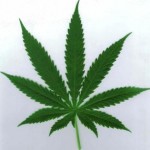 A bipartisan group of legislators from around the country led by Colorado Representative Diana DeGette introduced a bill in Congress today that would clarify that Colorado and Washington may fully implement the new marijuana laws approved by voters on November 6. The bill, known as the "Respect States' and Citizens' Rights Act," would add a provision to the federal Controlled Substances Act expressly stating that state marijuana laws shall not be preempted by federal law.  Other Colorado sponsors include, Representative Mike Coffman, and Representative Jared Polis.  The new laws in Colorado and Washington make it legal for adults over the age of 21 to possess up to an ounce of marijuana for personal use. They also allow the legislatures of both states to create regulations in order to establish a legal market for businesses to cultivate and sell marijuana to adults. Several prosecutors in both states began dropping simple marijuana possession charges against adults shortly after the laws were passed. 14th Judicial District Attorney Brett Barkey, who opposed Amendment 64, is one of the few prosecutors who say they will not drop pending cases.  So far, the federal government has not stated whether it intends to use any resources to interfere with the implementation of these laws.
HICKENLOOPER PUTTING TOGETHER A MARIJUANA TASK FORCE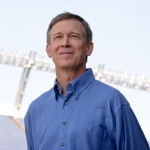 Colorado's governor is planning a marijuana task force while the state awaits federal response to a vote earlier this month to allow recreational use of the drug.  A spokesman for Governor John Hickenlooper said the task force will include state lawmakers, marijuana advocates and state agencies that could be affected by the vote.  Hickenlooper and officials from Washington state have asked for federal guidance on the marijuana votes. But there is no announcement yet whether the federal government plans to sue to block implementation of the pot measures. Washington's takes effect next week.  Colorado's pot task force would recommend possible legislation about the measure. The governor's spokesman said more details would be announced later.
POWERBALL JACKPOT NOW OVER $500 MILLION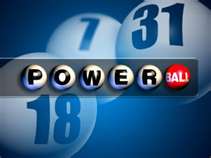 The jackpot for tonight's multi-state Powerball drawing has been raised to $500 million – the highest Powerball jackpot ever! The winning ticket will be worth an estimated $327 million in cash.  This is only the second time in the history of United States lotteries that a jackpot run has exceeded $400 million. The highest jackpot in U.S. history was a $656 Mega Millions jackpot on March 30, 2012. Previously, the highest Powerball jackpot ever was $365 million in 2006. This historic prize is the result of 15 consecutive draws without a winner. The run started as a $40 million prize on October 6, 2012.
FRACKING DEBATE TURNS TO COLORADO SPRINGS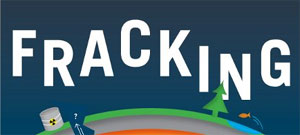 The next front in the Colorado battle over oil and gas fracking is Colorado Springs. That's where critics of the drilling practice were protesting yesterday in search of more curbs on hydraulic fracturing, or fracking.  About two dozen held anti-fracking signs outside city hall, where the city council planned to talk about oil and gas drilling regulations. Critics say the proposed regulations need more environmental safeguards.  The rally comes three weeks after citizens in Longmont overwhelmingly voted to ban hydraulic fracturing over similar concerns. State officials and the oil and gas industry say local governments can't set their own drilling rules.  The process involves blasting water, sand and chemicals underground to free oil and natural gas.
STEAMBOAT INSTITUTE PLANS "POLITICALLY INCORRECT CHRISTMAS PARTY"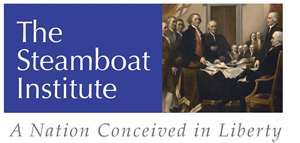 The Steamboat Institute's 1773 Club will hold their "Politically Incorrect Christmas Partly" next week.  The Steamboat Institute is a non-profit organization whose mission is to educate the public on the founding principals of the country, and to inspire people to be actively involved in the political process.  Next week's fundraising event will feature comedian Caleb Bonham, who has been featured on Fox News, the Rush Limbaugh Show, the Glenn Beck Program, TBS, and at various comedy clubs around the country.  The event is Tuesday from 5:30 to 8 at the Storm Mountain Ranch in Steamboat.  The cost is $10 per person and hors d'oeuvres are included.  As always with Steamboat Institute events, young professionals and students under the age of 30 get in free.  You can RSVP by calling 970-367-6084.