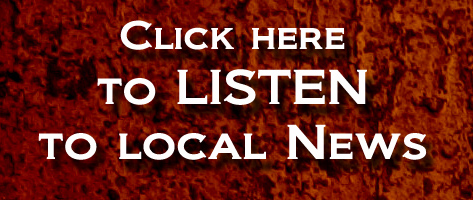 CRAIG PASSES POT MORATORIUM, STEAMBOAT TABLES THEIRS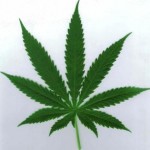 The Craig City Council passed a moratorium last night against retail marijuana stores, but Steamboat's City Council tabled their measure.  Staff from the City of Craig drew up the moratorium last week and introduced it to the council last night.  The moratorium does not prevent adults 21 and older from possessing or using marijuana once Governor John Hickenlooper signs Amendment 64 into law next month.  Steamboat Council members voted to table their moratorium last night.  The fact that no retail stores will be able to open until the state comes up with regulations, and the number of people who voted for Amendment 64 last week, were big factors in that decision.
MOCO COMMISH CHOOSES NEW SOCIAL SERVICES DIRECTOR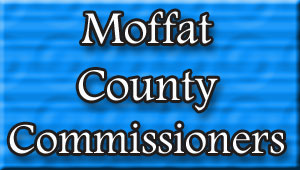 The Moffat County Commissioners have chosen who they would like to take over as Director of the county's Social Services Department, when Marie Peer retires next year.  The commissioners received 13 applications for the position, and in their first round of cuts, were able to narrow the field down to 5.  By the time interviews were conducted two had withdrawn their names.  Interview questions were compiled from the interests of several agencies that work with the department, including the fire department, law enforcement, and court and youth victim reps, among others.  The commissioners decided at yesterday's regular meeting that Carrie Klein of Lakewood will be offered the job.  They said their decision was based on Klein's experience, along with her community involvement.  Klein will arrive in Moffat County early enough to be trained by Peer.  Peer's last day is January 4th.
RIVER BOARD REACHES AGREEMENT WITH DENVER WATER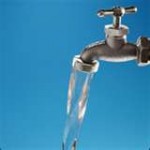 The Colorado River District Board of Directors has given its "contingent approval" to sign the Colorado River Cooperative Agreement (CRCA).  The agreement is a peace pact between Denver Water and 42 West Slope entities that, among other provisions, establishes the means to clear West Slope opposition from Denver's Moffat Collection System Project to increase water supply diverted from the Fraser River in Grand County to the northern Denver area.  It also provides environmental benefits and water supplies to various entities on the West Slope, as well as environmental flows.  Most importantly, Denver Water agrees that any new water diversion project it might pursue in the Colorado River mainstem would require West Slope support.  Full details of the agreement can be viewed by clicking here.
SKI RESORTS PAYING MORE TO AIRLINES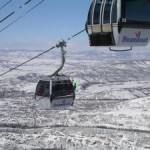 Colorado ski resorts are paying more to airlines for consistent flights into regional mountain airports.  Airlines say they need the subsidies because of rising fuel prices and financially strapped vacationers.  The Telluride Tourism Board is helping Crested Butte Mountain Resort with a $650,000 revenue-guarantee deal with Allegiant Air to bring twice-weekly flights from Oakland and Phoenix to Montrose all winter.  According to the Denver Post, Steamboat, Crested Butte and Vail are also paying more to airlines for consistent flights.
MOCO COMMISH APPROVES PLAN FOR LONG TIME EMPLOYEE DISPLAY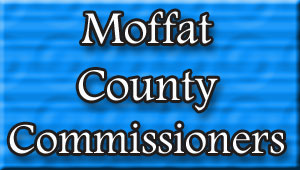 The Moffat County Commissioners yesterday gave Rick Holford of the Employee Retirement Board the go ahead to begin on a project honoring long-time employees of the county.  Holford presented the plan to the commissioners at their regular meeting, saying long-time employees deserve a little more recognition than what they currently get.  He says without a county pension, a "retirement" from the county is technically a resignation.  He said it would be nice for the county to show a greater appreciation for those who have shown their loyalty by staying with them.  The committee would like to see a display case in the courthouse, highlighting employees that were with the county for 30 years or more.  The committee also believes the display could inspire others to stick with the county.  The committee reasoned that could save the county time and money in training, due to a smaller turnover rate.
BLM NORTHWEST R.A.C. TO MEET IN GRAND JUNCTION THIS MONTH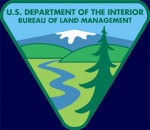 The Bureau of Land Management's Northwest Colorado Resource Advisory Council will meet in Grand Junction later this month.  The Northwest Colorado RAC meets quarterly in northwestern Colorado. It is one of several citizen advisory councils to BLM Colorado. Its 15 members are appointed by the Secretary of the Interior and represent a broad range of public land interests, including environmental, local government, wild horse and burro, and commercial activity.  This month's meeting will include discussions on the BLM White River Oil and Gas RMP Amendment, a Northwest Sage Grouse Environmental Impact Statement update, America's Great Outdoors Initiative in the Little Snake Field Office, and Field Manager Updates.  The meeting will be held November 29th from 8 to 3 at the Hampton Inn in Grand Junction.  The meeting is open to the public, with public comment periods scheduled for 10 a.m. and 2 p.m.
BENNET URGES V.A. TO BE MORE TIMELY WITH EDUCATION BENEFITS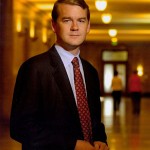 Senator Michael Bennet says the VA has been late in paying education benefits to scores of Colorado veterans, and he's asking the department to find a remedy.  Bennet said yesterday that 141 veterans have told him the Department of Veterans Affairs has been late in paying benefits under a half-dozen education programs.  He sent a letter to VA Secretary Eric Shinseki about the delays. Bennet's spokesman, Adam Bozzi, says members of a panel that advises the senator on veterans matters raised the issue.  Bennet's office then sent questionnaires to veterans at about 20 Colorado colleges and universities in September asking about problems with benefits payments.  The VA didn't immediately respond to a request for comment.