FIRE RESTRICTIONS LIFTED IN ROUTT NATIONAL FOREST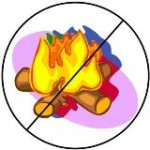 Increased fuel moistures, reduced occurrences of human-caused fires, and favorable long-term weather forecasts helped spur the decision to lift fire restrictions in the Routt National Forest.  As of yesterday, Forest Service officials say campfires and charcoal cookers are now allowed in the forest, but still must stay within designated areas.  The exception is in Jackson County, where stage 1 restrictions are still in place.  The part of the forest that reaches Jackson County will remain under those restrictions.  Despite a good amount of rain in July, Northwest Colorado is still experiencing drought conditions that will persist over the next several weeks.  Forest visitors are urged to use caution when building and maintaining campfires.
CALIFORNIA CONGRESSMAN ADDED TO FREEDOM CONFERENCE LINE-UP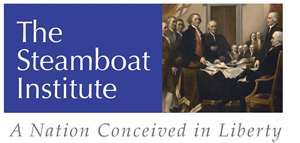 Another high profile speaker has been added to the Steamboat Institute's 4th Annual Freedom Conference coming up later this month.  California Congressman Dana Rohrabacher is Chairman of the Oversight and Investigation Subcommittee of the House Foreign Affairs Committee.  He is considered a strong voice for lower government spending and taxes.  His record on fiscal issues has earned him the acclaim from the National Taxpayers Union, Citizens Against Government Waste, the U.S. Chamber of Commerce and the National Federation of Independent Business.  Rohrabacher also served as Special Assistant to President Reagan and was one of his senior speechwriters.  The Freedom Conference takes place August 24th and 25th at the Steamboat Grand.
MOFFAT COUNTY FAIR FINISHES UP THIS WEEKEND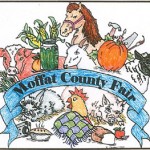 The Moffat County Fair goes through this weekend.  Several livestock shows take place today.  The Older American Day Lunch for Seniors, sponsored be the V.F.W. Ladies Auxiliary will be held from 11 to 1 at the covered picnic area.  Bingo starts at 4, also at the covered picnic area.  Organizers ask that you bring a non-perishable food donation in exchange for you bingo card.  The miniature bull riding starts at 6 in the grandstands, with a kids catch-a-pig contest thrown in.  After the bull riding, Matt Buckstein will perform on the midway.  Tomorrow will be filled with activities such as tractor driving contests, rock rolling contests, tractor pulls, watermelon eating contests, and more.  The day starts with a free pancake breakfast served by the Moffat County F-F-A.  The cowboy baby contest is at 11.  The community barbecue starts at 4, during which KRAI and 55 Country will be serving free Coca-Cola floats.  The 4-H and F-F-A awards ceremony will be at 5:30, and the Junior Livestock Sale begins at 6:30.  Following the sale, a dance will take place on the midway, sponsored by the Fair Board and the 4-H Council.  For a complete schedule, click on the Moffat County Fair tile on this page.
BLM SELLS OIL AND GAS LEASE FOR OVER $100,000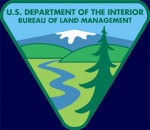 Yesterday the Bureau of Land Management sold 1 parcel totaling just over 920 acres for nearly $103,000 including rentals and fees at its quarterly oil and gas lease sale. The parcel was sold to Lone Tree Energy and Associates in Littleton for $110 per acre.  The state will receive 49 percent of the proceeds, with the remainder going to the federal government. Colorado received more than $154 million in Fiscal Year 2011 from royalties, rentals and bonus bid payments for all federal minerals, including oil, gas and coal. Overall, oil and gas development in Colorado contributed $9.5 billion to the economy in FY 2011.  A lease is the first step for a company or individual before eventually applying to develop and produce oil and gas. Additional planning, environmental analysis and public input must occur before drilling can begin.
CRAIG FIRE/RESCUE TO HOST FIREFIGHTERS BALL TOMORROW NIGHT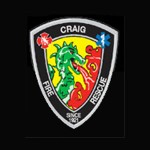 The Craig Fire/Rescue Firefighter's Ball takes place tomorrow night.  The event is a fundraiser for local firefighters.  Tomorrow night's theme will be a Hawaiian Luau, and party goers are encouraged to dress accordingly.  There'll be prizes for best costumes.  Proceeds from the night go towards the firefighters' scholarship fund.  You must be 21 to attend.  The Firefighter's ball will be held at the O.P. Bar and Grill from 6 to midnight tomorrow.  Tickets are $10.
IMMIGRATION MEETING TO BE HELD IN CRAIG NEXT WEEK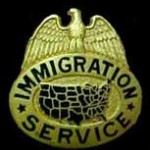 The Immigration Services Office is inviting residents to an informational meeting on immigration issues next week.  The meeting will touch on subjects such as citizenship applications, immigration fees, and Visas for victims of domestic violence, among other things.  The meeting is broken up into two parts, the first being a presentation, and the second being a question and answer period.  The presentation will be Monday at 6 at the Center of Craig.  Those with questions after the presentation can return to the Center of Craig Tuesday, anytime between 9 in the morning and 8:30 in the evening, where someone will be available to help.  If you need more information, call 824-9709.
RELAY FOR LIFE ORGANIZER THANKS THE CRAIG COMMUNITY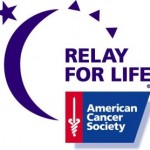 Dear Business owners and citizens of Moffat County,
On behalf of the 2012 Craig Relay for Life committee, I would like to thank all of our wonderful sponsors and volunteers that helped make this year's Relay for Life such a big success.  Together, your efforts helped to raise over $20,000 for the American Cancer Society (ACS), the nation's largest private, not-for-profit source of funds for scientists studying cancer.  Of the roughly 1 billion dollars donated to ACS in 2011, management and general expenses totaled 7% of spending, 21% went to pay for the cost of raising funds, and roughly 72%, or about $681 million, funded ACS programs including research, recovery programs, and screening initiatives.
Programs funded by ACS are numerous.  ACS provides a 24 round-the-clock service for patients, caregivers, and patient navigators who need immediate help with oncologists or nurses, navigating insurance, and providing information on all types of cancers.  These services can be accessed by dialing 1800-227-2345.  ACS also spends roughly 40% of its funding strictly on cancer research and has been behind all major breakthroughs in cancer treatment, from bone marrow transplants, to screening, to new drug therapies.  Tons of that money stays right here in Colorado and funds research at the renowned medical research facility at CU in Denver.  ACS also funds wellness services including the Look Good Feel Better program for women going through chemotherapy and the Road to Recovery program which provides volunteers from right here in Craig to drive patients to TMH, Denver, or Grand Junction for treatments and follow up appointments.  For information on any of these programs or to reach a patient navigator for ACS, please call Hannah Katz at 303-403-4609 or email Hannah at Hannah.katz@cancer.org.
Statistics show that more than 1 in 3 people will face cancer at some point in their life.  This is why the American Cancer Society and its fundraising efforts are vitally important.  Thank You again to all of our wonderful corporate sponsors and individual donors for this year's Relay for Life.  Your generosity is greatly appreciated!  We hope that all who participated in this year's event will join us next year, July 19th and 20th, as we gather together again for the 2013 Craig Relay for Life.  Together, we are helping people get well, stay well, and live longer.  For more information on ACS Relay for Life visit www.relayforlife.org or to get involved with the 2013 Craig Relay for Life contact Leeann Cline, 2013 Craig Relay for Life committee chair, at (970) 629-5245.
THANK YOU to our wonderful sponsors for the 2012 Craig Relay for Life:
Tri State Equipment
Cook Chevrolet
Kitchen Shop
Sun Drop Custom Framing
The Giving Tree
TMH
Pepsi
Kmart
Bargain barn
Remax
Brothers custom processing
Safeway
Golden Cavvy
Kesters Jewelers
Action Drain
KRAI
Craig Daily Press
Holiday Inn
Village Inn
Samuelsons
Dollar Tree
McDonalds
Boyko
K&S Creations
Karrie's Kick Ass Catering
Quality 1hr photo
Mountain Meats
VFW
Subway
Spirit Pass
Furniture Gallery of Craig
The Dog & I
Auto Parts of Craig
Lube Plus
Tri State Supplies
Carrelli's
Gino's Pizzeria
Cromer Contracting
Moffat County High School
Hi-Performance and Hurricane Car Wash
Homemaker Furnishings
Craig Fire and Safety
High Country Medical
The American Cancer Society Relay for Life is currently looking for volunteers to help plan the 2013 Relay for Life in Craig.  If you would like to be a part of the 2013 Relay for Life committee, please contact Leeann Cline at (970) 629-5245 or email Leeann at mrsllcline@gmail.com.
Any participant from the 2012 Craig Relay for Life that wishes to have copies of photos taken during the event, please call Robert Libbee, owner of Quality Plus 1hr photo, at (970) 824-3813.