WOLF FIRE IS 90% CONTAINED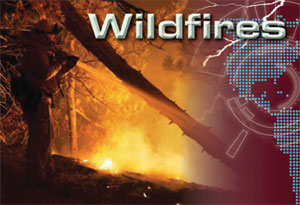 As of yesterday, the Wolf Fire had not grown.  The 6,100 acre fire started on BLM land about a week ago, and spread to private land.  Crews have had a hard time fighting the blaze on its south side, due to the rugged terrain.  The fire is now 90% contained, and fire managers have once again moved up the full containment date.  While the original containment date was Friday, crews expect to have the Wolf Fire fully contained today.
FIRE RESTRICTIONS DIFFER IN AREAS OF NORTHWEST COLORADO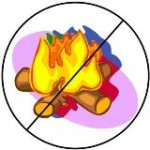 Fire restrictions are easing in some parts of Northwest Colorado, but the danger remains high in other areas.  Restrictions can vary throughout a county, due to several agencies managing land within the county's boundaries, however federal, state, and local authorities typically try to work together to uniform the restrictions.  Yesterday morning representatives from each level revisited the fire restrictions across the state.  The Northwest Colorado Fire Management Unit presented information about live fuel moistures, drought indexes and available resources to determine the need for restrictions.  Grand County has rescinded their restrictions completely.  The Routt National Forest will rescind their restrictions tomorrow.  Stage 1 fire restrictions will remain in place in the Medicine Bow National Forest, and Moffat and Rio Blanco Counties.  In Routt and Jackson Counties the Stage 1 restrictions will be lifted next week.  The BLM, Dinosaur National Monument, and Browns Park still have Stage 2 restrictions in effect.  Stage 2 restrictions ban the use of campfires.  If you have any questions about the fire ban in your area, call your local county Sheriff.
COLORADO WATER CONSERVATION BOARD TO MEET IN STEAMBOAT NEXT WEEK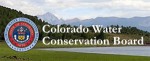 The Colorado Water Conservation Board will meet in Steamboat next week.  The Board chairs the Governor's Flood Task Force and co-chairs the Governor's Water Availability Task Force to monitor conditions that affect the state's water supply.  Those can include snowpack, precipitation, reservoir storage, streamflow and weather forecasts.  The board is focusing on drought impacts, and will hear reports from the State Climatologist, the Natural Resources Conservation Service, and the Water Availability Task Force.  The meeting is August 15th from 9:30 to 11:30 at the Steamboat Sheraton.
STATE LAND BOARD LOOKING FOR COMMENTS ON EXCHANGE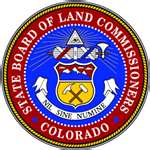 The State Land Board is still looking for comments on a land exchange proposal in Routt County.  The Board's Commissioners voted to initiate its public process on a proposed non-simultaneous exchange of just under 5 and a half acres of land.  The parcel is south of Highway 40, and about 3 miles west of Milner.  According to a news release, Routt County requires a minimum of 35 acres for a rural building site, so the purchaser must have adjacent land to which the parcel could be added.  Those who wish to know more can write to Field Operations Section Manager Beverly Rave at 1127 Sherman St., Suite 300, Denver, CO 80203 or faxing comments to 303-866-3152. Comments must be labeled "Northwest Saddle Mountain Exchange."
BIKE RACE SCHEDULED FOR STEAMBOAT THIS WEEKEND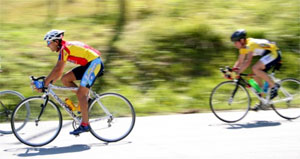 The Emerald Mountain Special Recreation Management Area west of Steamboat will be closed Saturday and Sunday for the Steamboat Stinger Mountain Bike Race and Marathon.  Both the 50-mile bike race and the marathon begin and end at the Howelson Hill Ski Area. About 15 miles of roads and trails within the Emerald Mountain SRMA, including the Ridge Trail, Cow Creek Road, and Beall Trail, are part of the race courses. Because of the anticipated participation of this race, Emerald Mountain will be closed to all other recreational uses for the weekend.  The SRMA will only be closed Aug. Saturday and Sunday, but set-up for the course will begin tomorrow. The area will re-open Monday.  The race's special use permit shows their may be up to 400 participants in this year's event.  For more information, call 826-5000.
MOFFAT COUNTY FAIR UNDERWAY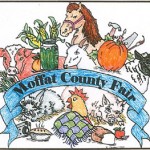 The Moffat County Fair continues this week.  The first market show is tonight as the 4-H and FFA kids kick things off at 5.  At 6 is the Black Mountain Junior Rodeo Series.  Tomorrow the goat show starts at 8, the breeding sheep show is at 1, and the Market Swine show is at 4.  The Pavillion opens at 8, and there'll be live entertainment, games, and music throughout the day, starting at 10.  The Craig Roping Club will put on a performance at 6 in the evening.  If you'd like a complete fair schedule, click on the Moffat County Fair tile on this page.
ADVOCATES AND MEN'S GROUP TO HOLD VIOLENCE DISCUSSION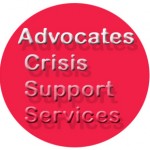 Advocates Crisis Support Services and Men's Voices Against Violence are planning a community discussion to talk about violence.  While the groups focus on violence against women, the discussion will cover all types of violence, and the effects it has on the community.  Those who show up will have a chance to speak.  Advocates Crisis Support Services provides help and support for those who have suffered trauma or a crisis of any sort.  Men's Voices Against Violence is a group that works to stop violence, especially domestic violence and sexual assaults.  The public meeting will be held Tuesday, August 28th at the Moffat County Courthouse.  If you have questions, call 756-3776.
STATE BEING SUED OVER DEATH PENALTY APPEALS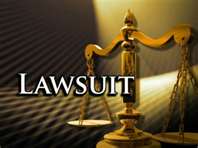 The state public defender's office has filed a federal lawsuit over an attempt by Colorado to streamline death penalty appeals.  Under the current system, conviction and post-conviction reviews are handled in a single appeal and can take less than two years to resolve.  Previously, the reviews were handled separately and could take many years.  The state legislature adopted the unified process in 1997 in an effort to speed up death-penalty appeals.  Currently, there are three men on death row in Colorado, which hasn't executed anyone in 15 years.