CHECK OUT THE YOU TUBE VIDEO TAKEN IN STEAMBOAT
IT'S AT THE BOTTOM OF THIS PAGE
IT WILL MAKE YOU GASP…..BUT THIS

IS

WHERE WE LIVE
 1,000′s SHOW UP FOR BALLOONS AND BARBECUE BLAST
Thousands of people flocked to Loudy Simpson Park in Craig throughout the weekend for the Moffat County Balloon Festival and the Colorado State Barbecue Championships.  Balloons lit up the night Saturday, immediately following a live performance by the Fab 4, a Beatles Tribute Band.  Balloon pilots also launched early Saturday and Sunday mornings.  The Colorado State Barbecue Championships was won by Peace Pit Barbecue, who also won in the pork category, and placed 4th in both the pork ribs and chicken categories.  Team Enoserv took 2nd overall and Smokin' Triggers placed 3rd.  There were 35 contestants entered in the barbecue contest.  You can see pictures of the Balloons and Barbecue Blast in the gallery above.
WOLF FIRE POSING PROBLEMS FOR FIREFIGHTERS, DIVIDE FIRE CONTAINED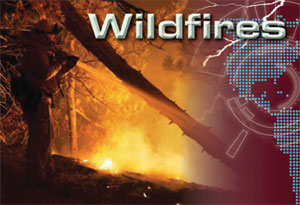 Firefighters are having a difficult time trying to contain the Wolf Fire south of Elk Springs.  The southern end of the 6,100 acre blaze is running through steep and rough terrain, making it hard for crews to get a handle on.  Helicopters have been dropping water along the southern border, trying to put out hot spots that firefighters can't reach.  The fire started on BLM land, but has pushed through private land as well.  It's was 40% contained as of yesterday, and full containment isn't expected until Friday.  The fire was started by lighting.  There have been no injuries, but there are a few oil and gas facility structures that are considered threatened.
The Divide Fire is 100% contained.  Firefighters say that blaze scorched 408 acres before they got a handle on it yesterday.  The Divide Fire was also caused by lightning.  There has been 1 injury reported in relation to that blaze, but no details have been provided.  No structures are threatened.  Fire managers remind residents that the fire danger in Routt Jackson and Grand Counties is moderate, while Moffat and Rio Blanco Counties' fire danger levels have been boosted back up to "high".
STEAMBOAT INSTITUTE ADDS GUEST SPEAKERS TO FREEDOM CONFERENCE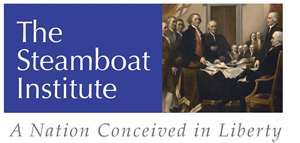 The 4th Annual Steamboat Institute Freedom Conference is coming up later this month, and organizers have put some last minute additions on the guest speaker list.  The event already has Former U-N Ambassador John Bolton as its keynote speaker.  The focus of this years conference is Obamacare, as the guest list reflects.  The new speakers on the list include Dr. Hal Scherz, a practicing urologist in Atlanta, who is also founder and president of Docs4PatientCare, an organization of concerned physicians committed to the establishment of a health care system that preserves the sanctity of the doctor patient relationship.  Sally Pipes is president and CEO of Pacific Research Institute, a San Francisco based think tank founded in 1979.  She is a nationally recognized expert on health care and is the author of The Pipes Plan: The Top Ten Ways to Dismantle and Replace Obamacare.  The Honorable Alan Wilson, Attorney General of South Carolina, was a key player in the 26-state lawsuit against Obamacare.  The Freedom Conference is August 24th and 25th at the Steamboat Grand.  Space is limited.  You can make your reservations by clicking here.
C-DOT TO WORK ON ROADS IN CRAIG
Tomorrow, the Colorado Department of Transportation will be repaving a section of Victory Way and Yampa Avenue in Craig. All day, crews will be rotomilling and repaving the section of highway. One lane will be closed, and each direction of traffic will be alternated through the work zone by flaggers.  On Wednesday, CDOT will pave another section of US 40 at Highway 13/Moffat County Road 7 in Craig.  Crews will be doing the same type of work, which will also require crews to close a lane and alternate traffic through one direction at a time.  Delays are expected as part of both projects and speed limits will be reduced near construction. Motorists are reminded to obey all road signs and flaggers.
MOFFAT COUNTY FAIR IS UNDERWAY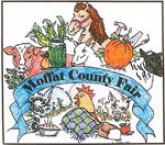 The Moffat County Fair is underway.  The 4-H and FFA Halter and Performance Horse Show is going on today in the Arena.  The event lasts all day.  The 4-H Dog Show is tomorrow morning at 8 in the Livestock Barn.  Tomorrow is also the day the fair will except open class entries and homemade beverage entries.  Livestock shows start Wednesday evening.  The Moffat County Fair goes on through Sunday.  If you'd like a complete schedule, click on the Moffat County Fair on the front page.
TIPTON TO DEBATE PACE IN ALAMOSA WEDNESDAY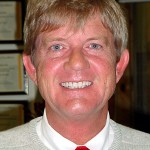 Republican Representative Scott Tipton will debate his opponent, Democrat Sale Pace, Wednesday in Alamosa. Tipton represents the third district in Colorado, which includes the entire Western Slope, and parts of Southeast Colorado. The two will debate topics like energy, the economy, education, and veteran's issues. The debate is scheduled for Wednesday evening from 7 to 9 at Adams State University.
JUDGE TO RULE SOON ON CAMPAIGN FINANCE LAW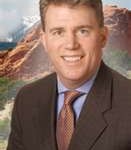 A judge says he will rule within a week whether campaign finance rules enacted by Colorado Secretary of State Scott Gessler are lawful.  Denver District Judge J. Eric Elliff heard testimony Friday about the rules that took effect March 7. The changes limit some campaign-finance fines and raise the cap on donations to certain political groups before they have to report to the state.  Groups Colorado Ethics Watch and Colorado Common Cause in their challenge say the rules limit what voters know about who's donating to political groups, along with how much money is being donated, and what it's being spent on.  Gessler argues that several laws would be deemed unconstitutional if he loses the case, which will result in less campaign finance transparency.