AREA SMOKE FROM WOLF FIRE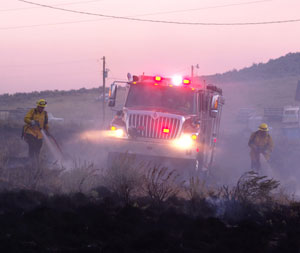 The Wolf Fire located about five miles south of Elk Springs off Highway 40 in Moffat County is putting up a large amount smoke. By 5pm winds up to 35 miles per hour pushed the wildfire up to 300 acres on Bureau of Land Management land. One 20 person hand crew and a couple engines are on scene with two more hand crews on the way. In order to help slow the fire's spread, two single engine air tankers are dropping retardant.  A Red Flag Warning is in effect for northeast Utah and northwest Colorado through 9 p.m. this evening. Dry fuels, low humidity and gusty winds have prompted the warning.  The Divide Fire is about five miles south of the Wolf Fire and is estimated to be 100 acres. Smokejumpers are responding to this incident and report high winds in the area. The fire is running through sagebrush and pinion and juniper trees. An engine is also assisting with this wildland fire. Three more engines and one hand crew have been ordered for this incident.  No structures are threatened in either of these wildland fires.  Other fire reports have come in from Rio Blanco, Moffat and Routt counties.
WILDFIRE UPDATE FOR NORTHWEST COLORADO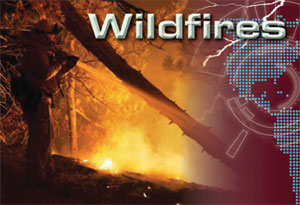 As firefighters in Northwest Colorado contained the Sugar Fire in Moffat County, they responded to three new blazes yesterday.  Two of the fires are in Moffat County.  The K Fire is on about a tenth of an acre on BLM land in the Bull Canyon Wilderness Study Area, two and a half miles from the Utah border.  A helitack crew is working the fire as no mechanized equipment are allowed in Wilderness Study Areas.  At this point there are no structures threatened.  The Spring Fire is on private land in Petersen Draw, also in the western part of the county.  It's not clear how big that fire is, but an engine and a hand crew are working it.  There are no building threatened in that blaze either.  The Pie Fire is four and a half miles north of Rangely in Rio Blanco County.  So far that fire has scorched 2 acres, but no structures are threatened.  Two engines and a helicopter have been assigned.  The Northwest Fire Interagency Unit reminds residents and visitors to the area that although Eagle County has completely eliminated their fire restrictions as of today, and although the fire danger is moderate in all of Northwest Colorado, weather forecasts are predicting the next couple of days to be dry and hot, increasing the chances for a fire to get out of control.
BALLOONS AND BARBECUE BLAST STARTS TODAY IN CRAIG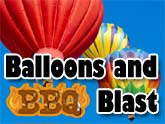 The Balloons and Barbecue Blast, a combination of the Moffat County Balloon Festival and the Colorado State Barbecue Championships, starts today at Loudy Simpson Park in Craig.  The gift, craft, and food booths open at noon today, and the beer garden opens at 5.  There will be a concert tonight featuring the "Four 2 Play" band.  Tomorrow, things kick off with the balloon launch at around 6.  A pancake breakfast to benefit the Moffat County High School Boys Basketball team will be held from 7 to 10.  Tomorrow's activities include the Wings Over the Rockies Air & Space Museum exhibit, helicopter rides, fishing and kids play areas.  The Barbecue Awards Ceremony is at 3:30, and the Fab 4, a Beatles Tribute Band, will perform at 7.  A balloon glow is scheduled for around 9 tomorrow night.  There will be another balloon launch at around 6 Sunday morning, followed by a Balloon Awards Ceremony at 9.  For more information, click on the Balloons and Blast tile on this page.
TIPTON IS THE LATEST LAWMAKER TO ATTEMPT TO REPEAL DEATH TAX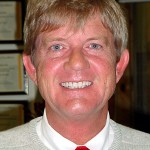 Once again, a Colorado lawmaker is attempting to eliminate the estate tax, or "death tax", for family farms and small businesses that plan to keep operating.  The tax is a graduated tax that imposes considerable obstruction to continued success as it is passed on from one family member to another, usually in the form of inheritance.  The Family Farm and Small Business Tax Relief Act of 2012 is intended to ease that extra burden, especially ont hose businesses that are already operating on tight margins.  The "Death Tax" often forces families to sell businesses simply to pay the tax.  The legislation would be especially helpful to family run farms.  Without it, many farms that have been in a single family for several generations, will be sold to make the tax payment.  The bill was introduced to congress by Colorado Representative Scott Tipton yesterday.
STEAMBOAT TRAIL CLOSURES DUE TO ELECTRIC LINE WORK

The City of Steamboat and Yampa Valley Electric Association will be implementing rolling trail closures on Butcherknife Trail, starting today, for approximately two weeks. YVEA crews will be doing utility line work on the trail corridor, and the heavy equipment and line work will require closures of the trail for safety reasons. Work hours will be Monday through Friday from 7 to 5:30.  If you need more information call 879-4300 or 879-1160.
RIO BLANCO COUNTY FAIR WRAPS UP THIS WEEKEND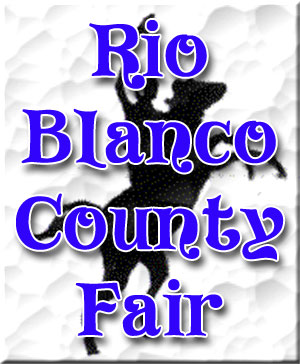 The Rio Blanco County Fair finishes up this weekend.  Livestock market and showmanship classes will wrap up today.  The Rio Blanco County Woolgrowers will hold their Lamb Kabob Lunch at 11, and the Stock Growers Barbecue is at 5.  Tomorrow is the big day, with several events scheduled for the family, including the Dog Agility course at 9, the Pet Rock Contest at 10, the Car Show at noon, the Rabbit Chase at 12:30, and the 4-H Rocket Launch at 3.  The FFA barbecue will be under the grandstands at 1:30.  The Lions Club Barbecue takes place at 3:30, also under the grandstands.  The 4-H and FFA Junior Livestock Sale starts at 6.  Most events take place at the Rio Blanco County Fairgrounds in Meeker.  For a complete fair schedule, click here.
MITT ROMNEY BLASTS OBAMA'S ECONOMIC POLICIES DURING COLORADO VISIT

Republican presidential candidate Mitt Romney is giving President Barack Obama's economic policies a failing grade.  And he's promising to create 12 million jobs in his first four years in office.  Romney told a Denver-area rally yesterday that his Democratic opponent has disappointed the nation. He shared a report card giving Obama poor marks on job creation, foreclosures and American incomes.   The former Massachusetts governor is also promising to make North America energy independent in eight years.  Obama won Colorado four years ago, but polls suggest it will be a tight race this November. The state, like the nation, has an 8.2 percent unemployment rate.
CORY GARDNER INTRODUCES BILL TO HELP WITH RESIDENT TUITION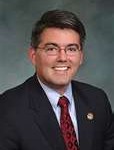 As students and families struggle with the rising costs of higher education, Congressman Cory Gardner of Colorado is introducing a bill to help them pay for college.  The Making College Affordable Act will increase the tax exempt contribution that can be made to a Coverdell Education Savings Account. Under current law, contributions are capped at $2,000 annually and can only be made until the beneficiary reaches the age of 18. Under Gardner's bill, the annual contribution limit would be increased to $10,000 and contributions could be made until the beneficiary turns 26.  Gardner says over the past 10 years the cost of private college has jumped more than 60 percent, nearly three times as much as incomes over the same period. Average tuition at a private institution costs $42,000 a year. Budget conditions have forced public colleges to increase tuition even more, and some states have seen it nearly double in the last decade. The Act has already gained the endorsement of Colorado State University and the University of Colorado at Boulder.
WIND ENERGY PRODUCTION TAX CREDIT INCLUDED IN TAX EXTENDERS BILL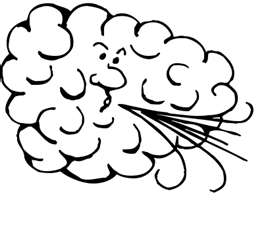 Wind energy supporters are praising the inclusion of an extension of the wind energy production tax credit in a tax extenders bill passed by the Senate Finance Committee yesterday.  The original draft of the bill didn't have that credit, but lawmakers fought to get it included, saying it was vital to Colorado jobs associated with wind energy development projects.  Colorado generates the third highest percentage of power from wind among U.S. states.  The credit would have expired at the end of the year.