C-DOT FINISHES ROCK-FALL MITIGATION IN MOUNT HARRIS CANYON
The Colorado Department of Transportation says they've finished their rock-fall mitigation on Highway 40 in Mount Harris Canyon.  Crews removed loose rock and debris from the walls of the canyon, and installed a rock-fall fence, supported by wire mesh that redirects falling rocks to a safe area.  C-Dot says the project finished a few days late, but they stayed on budget.  The project cost the state nearly $1 million.  Now, a resurfacing project is underway just west of the Canyon.  That job will continue through mid September, with crews also replacing the guardrails.  Work hours are Monday through Friday from 8 to 4.  Motorists can expect delays of up to 20 minutes.
TIPTON'S HEALTHY FOREST ACT PASSES HOUSE COMMITTEE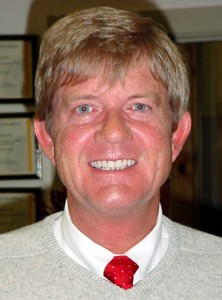 Yesterday, the House Natural Resources Committee advanced Representative Scott Tipton's Healthy Forest Management and Wildfire Prevention Act, which would increase state and local control in proactively restoring forests to a healthy natural condition.  The Act is the result of more than a year of committee work, meetings with the Forest Service, Bureau of Land Management and other agencies, and Congressional hearings on forest management. Tipton introduced the bill last week with strong support from colleagues including Representatives Doug Lamborn, Mike Coffman and Cory Gardner of Colorado, and legislators from several other western states.  House Resolution 60-89 increases state control over forest management decisions in high-risk areas on National Forest Service lands and lands under the jurisdiction of the Bureau of Land Management. Tipton says by allowing governors, in consultation with county commissioners from affected counties as well as affected Indian tribes, to designate high-risk areas and develop emergency hazardous fuels reduction projects for those areas, states can better protect their communities, species habitats, water supplies, and natural areas and help alleviate those conditions that lead to unhealthy forests and devastating wildfires.
LEFTOVER BIG GAME LICENSES TO GO ON SALE LATER THIS MONTH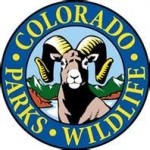 Thousands of big game hunting licenses that did not sell during the license application and draw process will go on sale to the public August 14th at Colorado Parks and Wildlife offices and more than 700 hunting license retailers statewide.  In addition to the approximately 34,000 elk licenses, 6,300 deer licenses and 6,300 pronghorn licenses that will be available, more than 900 bear licenses and 120 leftover fall turkey licenses will also go on sale that morning.  Leftover license day is one of the biggest hunting license sales days for many hunting licenses sales locations.  Online purchasing of leftover licenses is delayed until the following day to keep distribution fair. Internet sales of leftover licenses do not begin until midnight August 15th.  You can find a complete list of the leftover licenses by clicking here.
SCHOOL IN STEAMBOAT CHANGES ITS NAME

The Lowell Whiteman Primary School in Steamboat has changed it's name to the Emerald Mountain School.  School officials say the new name reflects the schools connection with Steamboat and its outdoors for the last 20 years.  The name change had been considered for years.  The school has an outdoor education program, that begins with a camping trip every year.  School reps say it gives the kids the opportunity to learn self-reliance and to be stewards of the environment.
FARM BILL WON'T BE CONSIDERED BEFORE AUGUST RECESS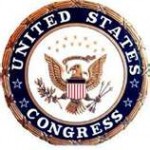 House leadership yesterday announced it would not consider the 2012 Farm Bill before going home for the August district work period. It would instead pass an emergency drought assistance package.  Senate Democrats have already passed the bill, but Republicans in the house are leery of the spending included.  The FARM Bill includes spending for telecommunications, energy, forestry, conservation, and food stamps, along with farm policy.  Democrats worry the drought assistance bill that the House plans to consider would contain some, but not all of the same provisions to assist communities struck with drought that are included in the FARM bill.
SUMMER PROGRAMS CONTINUES AT STEAMBOAT LAKE STATE PARK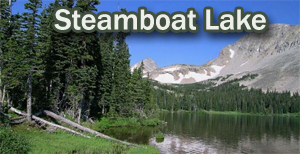 Steamboat Lake State Park's interpretive programs will continue through Labor Day weekend. The programs are considered a fun and educational way for people of all ages to learn to appreciate all of the wonders found in the wild. The programs run Thursday through Sunday and include interpretive hikes, educational games and crafts, as well as talks and guest speakers.  Guest speakers present programs on various topics such as black bears, wildflowers, mountain lions and moose every Saturday evening at 8:30 at the Sunrise Vista Amphitheatre. Most programs are free, but each vehicle entering the park must have a daily or annual park pass. The cost is $7 per day or $70 per year.  You'll find a list of the upcoming programs below.
Thursday, Aug. 2,
3 p.m. Animal Tracks Bingo -This is a children's program that teaches visitors how to track animals while playing a fun game of bingo. Meet at the Visitor Center.
Friday, Aug. 3
11 a.m. What's the Buzz about Hummingbirds? This is an educational program about hummingbirds for all ages followed by a hummingbird craft for children. Meet at the Steamboat Lake Marina.
1:30 p.m. Sensory Scavenger Hunt – This is an interactive program for children that teaches them about nature using all five senses! Meet at the Steamboat Lake Marina.
4 p.m. Mountain Lion Game Show – This is an interactive program about mountain lions for all ages. Meet the Sunrise Vista Amphitheatre.
Saturday, Aug. 4
9 a.m.: Flotilla – Come take a boat tour of the lake while learning about the wildlife and history of the area. This program costs $5 per child, $8 per adult, or $20 for a family of four. Space is limited and reservations are recommended.  Call the Steamboat Lake Marina at 970-879-7019 to make reservations.
11 a.m. Busy Beavers at the Sunrise - This is an interactive program for children about beavers and their importance to aquatic ecosystems. Meet at the Sunrise Vista Amphitheatre.
4 p.m. Talk With a Ranger and Historian – Our Senior Ranger, Brent Lounsbury, and local historian, Joyce Wetterberg, will be answering all of your questions about the park and the area. Meet at the Sunrise Vista Amphitheatre.
8:30 p.m. Black Bears of Colorado – Join Jim Haskins, District Wildlife Manager for Colorado Parks and Wildlife, as he talks about black bears of the area. Meet at the Sunrise Vista Amphitheatre.
Sunday Aug. 5
9 a.m. Guided Bird Hike - This is a one mile, guided bird hike. Visitors will learn about the area as well as the birds found in the area. Meet at the Tombstone Trail.
12 p.m. Bugs, Bugs, Bugs! This is an interactive, educational program about insects for kids, followed by a bug hunt. Meet at the Visitor Center.
CAVE ACCESS RESTRICTIONS CONTINUE DUE TO WHITE NOSE SYNDROME
An order restricting access to caves and old mines on national forest and grasslands in five states is being extended, so that a bat-killing fungus won't spread.  White-nose syndrome has killed millions of bats in the U.S.  The fungus that causes it hasn't been detected in Colorado, Wyoming, South Dakota, Nebraska and Kansas yet.  An order restricting access to U.S. Forest Service caves and abandoned mines is being extended in the five states for 12 more months, so that humans won't inadvertently spread the fungus to bats.  The order covers about 30,000 abandoned mines and hundreds of caves in the five states.  It includes some exemptions for active members of the National Speleological Society and Cave Research Foundation for conservation-related activities.
RIO BLANCO COUNTY FAIR CONTINUES THIS WEEK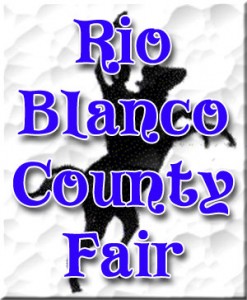 The Rio Blanco County Fair continues.  Livestock market and showmanship classes take up most of today.  The exhibit hall opens at 6 tonight, and again at 9 tomorrow morning.  There will be more livestock classes tomorrow.  The Rio Blanco County Woolgrowers will have their lamb kabob lunch from 11 to 1, and the Stock Growers Barbecue is at 5.  The people's choice photography voting closes at 9 tomorrow night.  If you'd like a complete schedule for the Rio Blanco County Fair, click here.