ROUTT COUNTY COMMISSIONERS EASE FIRE RESTRICTIONS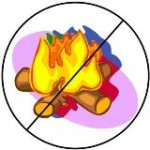 The Routt County Commissioners have eased their fire restrictions.  The commissioners yesterday switched from Stage 2 restrictions to Stage 1 restrictions.  The biggest difference between the two is the open flame law.  Stage 1 restrictions allow for open flames, as long as they are built in an enclosed area, such as a designated fire pit or a building.  Routt National Forest Officials implemented Stage 1 restrictions last week.  All over Northwest Colorado, the fire danger seems to be dropping and more moisture drops on the area.  The fire danger is considered moderate in Moffat, Routt, and Rio Blanco Counties.  However lightning strikes from thunderstorms are still popping up every day, keeping firefighters busy.  If you have questions about the fire restrictions in your area, call your local sheriff's office.
BALLOON FESTIVAL STILL NEEDS VOLUNTEERS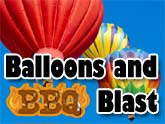 The Moffat County Balloon Festival and Colorado State Barbecue Championships will be held in Craig this weekend, and organizers could still use some volunteers.  The weekend starts Friday at Loudy Simpson Park and the activities continue through Sunday.  Volunteers are needed for everything from set-up to clean-up.  Those who choose to help out, may even get a free balloon ride.  If you would like to volunteer, call 826-4444.
GOVERNOR HICKENLOOPER AND WIFE SEPARATE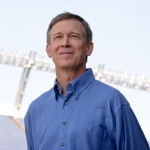 Governor John Hickenlooper and his wife yesterday announced they are separating.  According to their statement to the press, the decision is mutual and amicable.  In fact the two even went so far as to encourage those with planned social events to include the both of them in the invitations.  They say they will continue to be close, and will in fact go on their family vacation together this week.  The governor will move in to the governor's mansion, but will also continue to spend time at home with his son.  While the couple didn't give a reason for the separation, they did make it a point to say that neither had had an affair.
RIO BLANCO COUNTY FAIR EVENTS CONTINUE THIS WEEK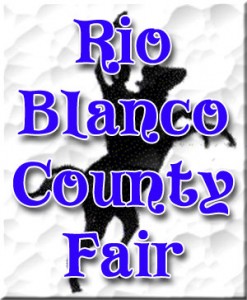 The Rio Blanco County Fair continues this week.  Today is primarily a weigh-in day for livestock exhibitors, and a judging day for other entrants.  The 4-H Pork Barbecue is from 5 to 7 tonight.  The market and showmanship livestock classes start tomorrow morning at 8:30 with the 4-H and FFA swine showmanship classes.  The exhibit halls open for viewing at 6 tomorrow night, and the People's Choice Photography voting also starts at 6.  If you'd like a full schedule of the Rio Blanco County Fair, click here.
FEDERAL JUDGE RULES AGAINST COLORADO A.G. IN TABOR SUIT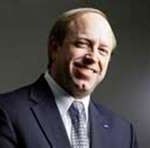 A federal judge has shot down arguments from State Attorney General John Suthers that the plaintiffs in a suit challenging the state's Taxpayer's Bill of Rights didn't have the right to sue.  The ruling is a big victory for those challenging TABOR, who have already made strides in the courts.  TABOR limits state spending and keeps lawmakers from being able to raise taxes without a vote of the people.  TABOR opponents say the law is unconstitutional.  While the judge's rulings were primarily for the plaintiffs, he did rule that the law does NOT violate the Equal Protections Clause of the constitution.
OBAMA VISIT COSTS C.U. OVER $100,000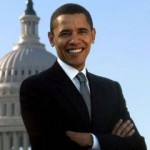 The University of Colorado Boulder says it cost almost $110,000 to host President Barack Obama in April.  Obama visited on April 24 to talk about lower-cost student loans.  The university said yesterday that it spent $109,237 on Obama's visit to cover items including parking and transportation services; police staffing and support; and facilities management costs.  CU says the expenses won't result in any tuition or fee increases to students, and they won't reduce campus budgets. Instead those costs are being paid from existing insurance rebates to the university.