Monday Northwest Colorado Wildland Fire Update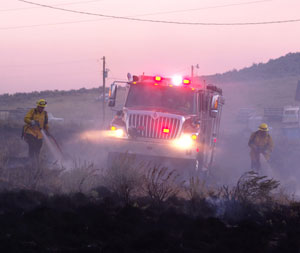 Thunderstorms with lightning continue to generate fire and smoke reports to the Northwest Colorado Fire Dispatch Center. The most recent incidents fire personnel responded to were:
Widder Fire: Bureau of Land Management; Rio Blanco County near Oil Springs Mountain south of Rangely; one tenth acre; contained
Pepper Fire: BLM; Moffat County eight miles southwest of Massadona; one third acre; contained
Hog Park Fire: Routt National Forest; Jackson County two miles south of the Colorado/Wyoming border just outside the Mount Zirkel Wilderness area; one third acre; contained
Willow Fire: BLM; Rio Blanco County southern Piceance Basin in the Willow Creek area; 58 acres; contained
Raven Fire: BLM; Rio Blanco County on Deserado Mine Road; 22 acres; started Friday, July 27, contained
Bull Fire: BLM; Moffat County Bull Canyon four miles east of Colorado/Utah border; two tenths acre; contained
There were three other small wildland fires reported and contained, two on private land and one on BLM.
The monsoonal moisture is expected to continue over the next few days with scattered shows and thunderstorms across much of northwest Colorado. Higher humidity and rain has moderated current fire behavior. At lower elevations grasses and fine fuels will dry when exposed to sun and temperatures increase. Be aware that vegetation is drought stressed so drying may occur more rapidly and burn more readily than expected.  Minimal fire activity is anticipated today at higher elevations but single tree lightning fires could occur. There are some areas with heavier concentrations of vegetation that remain dry and are receptive to fire. Fire danger is moderate in Rio Blanco, Moffat, Routt, Jackson, and Grand counties.
TEXAS MAN AND CRAIG POLICE OFFICER CITED IN ACCIDENT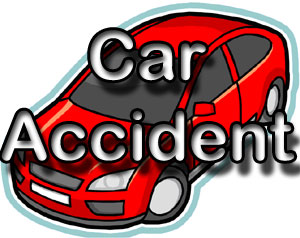 On July 25 Colorado State Troopers were dispatched to investigate a collision that took place on US Highway 40 at the intersection of Crescent Drive in Craig.  This location is just west of the intersection of US Highway 40 and Colorado Highway 13.  A car driven by 35 year old Erik Walker of McKinney, Texas, was traveling westbound on US Highway 40 approaching the above intersection.  A Craig Police Department vehicle, being driven by 46 year old Sergeant Anthony Fandel, was responding to an emergency call with its emergency equipment activated, and was approaching Walker's vehicle from behind.  A second Craig Police Department vehicle, being driven by 44 year old Officer Richard Brown, was approaching Officer Fandel and Walker's vehicle from behind responding to the same call, also with its emergency equipment activated. Walker drove his vehicle onto the westbound shoulder of the road east of the intersection noted, and Sergeant Fandel passed Walker on the left.  Sergeant Fandel began to make a right turn from westbound US Highway 40 onto Crescent Drive when Walker failed to stop for the emergency vehicles and entered the intersection passing Sergeant Fandel's vehicle on the right.  Officer Brown traveled off the right side of the road while attempting to make a right hand turn from westbound US Highway 40 onto northbound Crescent Drive.  Sergeant Fandel's vehicle avoided colliding with Walker's Escape, however, Sergeant Fandel's right front fender/door collided with the left rear quarter panel of Officer Brown's vehicle. All vehicles were then driven to a controlled stop by their respective drivers.  Walker came to a stop on the westbound shoulder of US Highway 40 and Sergeant Fandel and Officer Brown stopped their vehicles on westbound Crescent Drive just east of Riford Road. There was no damage to Walker's Escape and both Craig Police Department vehicles sustained damage.  No injuries were reported by any of the driver's involved. As a result of the investigation by the Colorado State Patrol, Walker was issued a citation for Failing to Yield the Right of Way to Emergency Vehicles, and Officer Brown was issued a citation for Careless Driving.
THREE PEOPLE DIE IN FIERY CRASH ON HIGHWAY 40 WEST OF CRAIG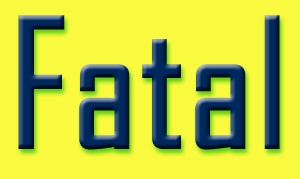 Three people died in a head-on collision on Highway 40 early Saturday morning.  The accident was about 25 miles west of Craig.  According to the Colorado State patrol, a 35-year old Fort Collins man was driving with a 22-year old from Rangely and a 19-year old from Greely, when he drifted into the oncoming lane.  His vehicle hit a Freightliner truck pulling a flatbed trailer.  The resulting diesel spill from the truck caused it to catch fire, but the driver of the truck, 53 year old Rickie Jenkins of Casper, was able to escape from the truck with minor injuries.  He was treated at The Memorial Hospital at Craig.  The three in the car all died on scene.  The wreck closed the highway for about 10 hours, as hazmat crews had to clean up the site.  The crash is still under investigation.  The names of those killed are being withheld until next of kin is notified.
FIRE RESTRICTIONS EASED ON BLM LAND IN GRAND AND RIO BLANCO COUNTIES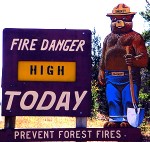 Fire restrictions in Northwest Colorado continue to be evaluated, and in some cases, reduced.  Last week, foresters inside the Routt National Forest lowered their fire restrictions to a Stage 1 ban.  That allowed campers to start using fire rings to build campfires again.  Now the Bureau of Land Management's Kremmling and White River Field Offices are lowering their ban to Stage 1 restrictions.  The Little Snake River Field Office is not included.  The fire restrictions remain at the Stage 2 level for the lands that office manages.  If you have any questions about the fire restrictions in your area, you can call your local sheriff's office.
CONNECTIONS FOR KIDS ANNOUNCES NEW ORAL HEALTH COORDINATOR

Connections 4 Kids has announced they have a new Oral Health Coordinator.  Amanda Arnold started her position July 16th.  Connections 4 Kids is the early childhood council that serves Moffat and Rio Blanco Counties.  Arnold replaces Amy Moon, who will remain with the Council in another capacity.  Arnold has previously worked for Northwest Colorado Medical Management, and worked for physicians at Yampa Valley OB/GYN.  She has a bachelor of Science in health care management, and has most recently been working as a child care provider. Arnold's main goal will be to oversee the grant writing process for the Cavity-Free at Three Program, a state-wide effort to prevent oral disease in young children.
OPEN HOUSE TO BE HELD NEXT MONTH TO SHOW OFF COLLEGE'S NEW ADDITIONS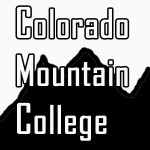 Officials at Colorado Mountain College in Steamboat are inviting people to stop by their campus and check out the new 60,000 square foot academic center.  An open house will be held later this month, so school officials can show off the addition.  In the meantime, work is still being done outside the building.  Contractors are nearly finished realigning12th Street to meet the city's requirement to build a secondary access road to the campus.  That's expected to be finished August 20th, just in time for the open house.  Detours will be possible in that area over the next few weeks.  The open house is August 23rd at 4.
AG PRODUCERS ENCOURAGED TO CHECK OUT ERODIBLE LAND INITIATIVE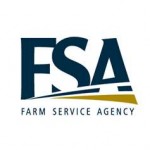 Agricultural producers can now stop by their County Farm Service Agency Office to determine if their land qualifies for the Highly Erodible Land Initiative.  Land owners enrolled in the Program receive annual rental payments and cost-share assistance to establish long-term, resource conserving covers on eligible farm land.  Up to 22,800 acres can be used in the program.  The contracts are effective October 1, and will be valid for 10 years.  If you have questions, follow this link.
RIO BLANCO COUNTY FAIR GETS UNDERWAY THIS WEEK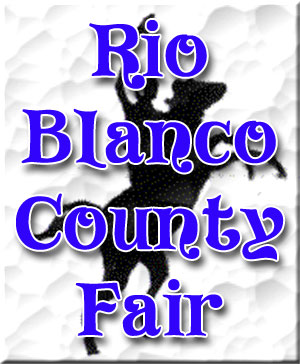 The Rio Blanco County Fair is going on this week.  The 4-H Dog Show takes place at 9 this morning in the 4-H building.  The Dog Star Competition follows at 1.  Tomorrow, vendors can start building their booths at noon.  The Rio Blanco County Fair runs through Saturday at the Rio Blanco County Fairgrounds in Meeker.  For a complete schedule, click here.