DETAILS RELEASED IN POLICE INVOLVED CRASH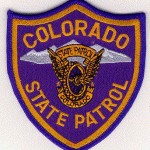 The Colorado State Patrol has released details regarding the auto accident that damaged 2 police cars last week, at the intersection of Highway 40 and Crescent Drive near the Ridgeview Subdivision.  While the two patrol cars were responding to a call in the Ridgeview area.  35 year old Erik Walker of Texas drifted to the shoulder to allow Sergeant Anthony Fandel to go by, but didn't stop his vehicle.  When Fandel tried to turn into the subdivision, Walker was still riding the shoulder, and the two had to take evasive action to avoid hitting each other.  However Fandel's vehicle hit another police car that was also responding to the original call.  Troopers say Officer Richard Brown hit Fandel's vehicle when Brown went off the side of the road to try to make the turn.  There was no damage to Walker's vehicle, but both police cars were damaged.  No one was hurt. Walker was cited for Failing to Yield the Right of Way to emergency vehicles.  Officer Brown was cited for Careless Driving.
UPDATES ON FIRES IN NORTHWEST COLORADO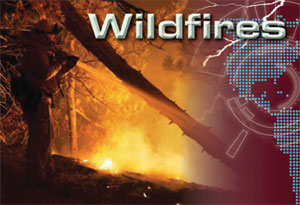 Firefighters in Northwest Colorado continue to battle blazes started by lightning.  Most have been contained and crews are making sure they stay that way.  The Widder Fire was contained Saturday.  It burned a tenth of an acre near Oil Springs Mountain in Rio Blanco County.  The Pepper Fire was also contained Saturday.  That fire burned less than an acre 8 miles southwest of Massadona.  The 22 acre Raven Fire on Deserado Mine Road in Rio Blanco County, and the less-than-an-acre Hog Park Fire in the Routt National Forest were also contained Saturday.  The Willow Fire was contained yesterday.  It scorched 58 acres in the southern Piceance Basin in Rio Blanco County.  Monsoonal moisture is expected to continue over the next few days.  The Northwest Fire Management Unit says the fire danger in Moffat, Routt, Rio Blanco, Jackson and Grand Counties is moderate.  The Hayden Town Council will consider an ordinance tonight to lift the town's fire ban.
Fire danger decreased to "moderate" in Routt County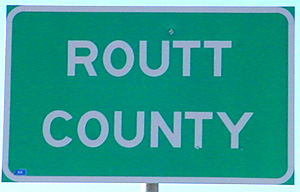 The recent monsoonal moisture has been beneficial for lowering the energy release component (ergs) and increasing the live fuel moisture for vegetation and trees. The fire restrictions will apply to all private and state owned lands outside municipal boundaries. Please call the Routt County Sheriff's office, your local fire department, or public land management agency for more information on fire restrictions and fire safety.
Activities prohibited by open fire restriction. Unless otherwise specified, from and after the effective date of the declaration until the board shall have modified or terminated such declaration, the following activities would be prohibited in the portions of the unincorporated areas of routt county which are subject to such restrictions:
1. Building, maintaining, attending or using any fire to burn trash, debris, fence rows or vegetation, any campfire, warming fire, charcoal grill, except in designated campgrounds, picnic areas or developed recreational sites.
2. Smoking; except within an enclosed vehicle or building, a developed recreation site, or while stopped in an area of at least three (3) feet in diameter that is barren or cleared of all flammable material.
3. Operating a chainsaw without a usda or sae approved spark arresting device properly installed and in effective working order, and a chemical pressurized fire extinguisher of not less than eight (8) ounces capacity by weight, and one (1) round pointed shovel with an overall length of at least 36 inches. The extinguisher shall be with the chainsaw operator. The shovel may be kept with the fueling supplies but readily available for quick use.
4. Welding or operating an acetylene or other torch with open flame; except within an area that is barren or cleared of all flammable material at least 10 feet on all sides from the equipment.
5. Using explosives requiring fuses or blasting caps.
Exemptions from open fire restriction: the foregoing notwithstanding, the following persons and acts would be exempt from the prohibition:
1. Persons with a valid written permit from the jurisdictional federal agency or routt county sheriff and which specifically authorize the prohibited act.
Note: any permit issued by a fire protection district within unincorporated routt county prior to the inaction of these fire restrictions would be suspended until the restrictions are lifted by the routt county commissioners.
2. Any federal, state or local officer or member of an organized rescue or firefighting force in the performance of an official duty.
3. Any fires contained within liquid-fueled or gas-fueled stoves, fireplaces within buildings, charcoal grill fires at private residences, and permanent fire pits or fire grates located in developed picnic grounds and campgrounds.
4. Burning of irrigation ditches located within and completely surrounded by irrigated farmlands where such burning is necessary for crop survival and specific written permit has been granted in advance by the Routt County Sheriff.
5. Campfires or bonfires required in religious ceremonies and for which a valid written permit has been granted in advance by a federal agency or county sheriff.
CITY OF STEAMBOAT UPDATING ITS WATER METERS

The City of Steamboat Springs is planning a major overhaul of its water metering system to replace and upgrade the outdated components that have reached the end of their useful lives.  The project will be done through a contract with Ferguson Waterworks, Datamatic and RG-3 Utilities, who will replace water meters and also install an automated meter reading system (AMS) at each meter.  The AMS is designed to minimize inconveniences, help the City to be more conservation oriented, and make it easier for the public to find out their usage dates and times.  Details regarding this project will be sent out with customers' mailed water bills in August.  Only those residents in the City of Steamboat Springs Water District will be affected.  If you are unsure or have questions about which water district you are in, please call 970-879-2060.
An Appointment Hotline Number has been established and is available from 7:00 a.m. until 7:00 p.m. seven days a week, and customers are strongly encouraged to call as soon as possible to set up a convenient time for installation.  The Appointment Hotline number is 970-367-6600.
Because routine water meter replacements ensure the most accurate meter readings and protect the environment through good water conservation practice, every water meter will be replaced.  The automated meter reading system will provide additional valuable services such as customer leak detection, and the ability for customers to receive reports of actual water consumption usage and dates.  Please call and make your appointment now.
During the installation, technicians will arrive in a company vehicle and have a photo ID badge identifying them as a city contractor.  In addition, the technician will be wearing a safety vest with the name RG-3 Utilities.  Although the water service will only be disrupted for a few minutes, the total installation should require approximately one hour and can be scheduled at your convenience.  The technician will need to work at the area the water meter is located, as well as the outside of your structure.  Once the replacement has been completed, it will be helpful to turn on your kitchen faucet and allow it to run for two minutes.  This action will allow any air that may be trapped in your line to be released.  As air is expelled, many times a popping sound is heard before normal flow is established.
Thank you for your patience as we perform the necessary maintenance to protect our environment and provide you with the highest quality service possible.
Contact Information:
Joe Zimmerman, Utilities Superintendant – 970-871-8209
HISTORIC ROUTT COUNTY RESTORING OLD SCHOOLHOUSE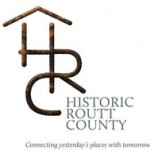 Historic Routt County has begun a schoolhouse restoration project.  The Foidel Canyon Schoolhouse and Teacherage is on Twentymile Road, near the Twentymile Mine, which is helping out with the project.  Others involved in the restoration project include the Rocky Mountain Youth Corps, the Tracks and Trails Museum in Oak Creek, and local preservation contractors.  Work will include foundation repair, roof work, window, siding, door and porch replacement, painting, and establishing a drainage system.  There are three structures that will be preserved: the schoolhouse, the teacherage, and a coal shed.  The project is being paid for through grants and donations.
MCTA TO SHOW OFF NEW LOGO TONIGHT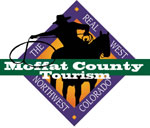 The Moffat County Tourism Association is inviting the public to stop by and check out their new logo when they unveil it tonight.  Hill Aevium, a marketing company out of Edwards, Colorado has been hired by the MCTA to complete a tourism impact analysis, brand platform, and marketing strategy for Moffat County.  The company has also worked with groups in Estes Park, Glenwood Springs, and Grand Junction.  The Phase one research and Phase two brand work have been finished and the MCTA is ready to share them with the community.  The unveiling will be tonight at 5:30 at the MCTA office in the Centennial Mall.  They would like to know you're coming, and ask that you call ahead.  Call 824-2335.
RIO BLANCO COUNTY FAIR CONTINUES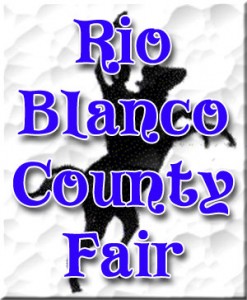 Organizers are getting ready for the Rio Blanco County Fair.  Tomorrow is a day for judging entries, and getting livestock ready for the upcoming shows.  All market animals need to be stalled by 2 tomorrow afternoon.  Open photography entries can be turned in between 4 and 8.  Livestock will be weighed starting at 3.  The 4-H Pork Barbecue will be from 5 to 7.  The indoor exhibits will be accepted from 6 to 8.  You'll find a link to a complete schedule of events by clicking here.
FOREST SERVICE STUDY SAYS SCOOPERS ARE BETTER THAN TANKERS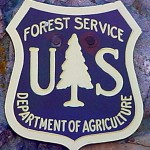 A U.S. Forest Service study says water-scooping aircraft are better than heavy air tankers for fighting wildfires.  A report released yesterday reviewed the best ways to suppress wildfires like those that ravaged Colorado's Front Range this year.  Forest Service officials are skeptical and they say both options are necessary.  Forest Service officials say they will press ahead acquiring more heavy tankers, which drop up to 3,000 gallons of fire-retardant chemical slurry.  Two people died in the Waldo Canyon fire, which burned 346 homes and 28 square miles in Colorado Springs, and one died in the High Park fire, which destroyed 136 square miles and 259 homes west of Fort Collins.