SEDIMENT LIKELY KILLED SOME FISH IN COLORADO RIVER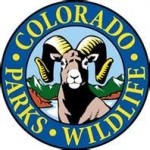 A heavy monsoon event Tuesday night flushed a large amount of debris and sediment into the Colorado River above Dotsero, likely contributing to a large fish kill, Colorado Parks and Wildlife officials said.
Workers at the Shoshone Hydroelectric Power plant first reported seeing dead fish near the plant on Wednesday. By early Friday morning, Colorado Parks and Wildlife officials estimate that thousands of dead fish had appeared along the river, all likely succumbing to the large amount of mud, silt and debris that washed into the water.
"I have never seen the river this full of debris," said Perry Will, Area Wildlife Manger.
This summer, many fish in western Colorado have been stressed by low flows and high temperatures brought on by drought-like conditions. Wildlife managers believe the additional stress from debris and sediment swept into the rivers proved excessive for these fish.
"Many of the fish we inspected had fine silt on their gills," said Kendall Bakich, aquatic biologist for Colorado Parks and Wildlife in Glenwood Springs. "At this point, we believe that this is what led to the mortality, but we are continuing to investigate."
Wildlife officials say that some dead fish will continue to travel down river and may be visible to anyone traveling along the river; however, they advise that the fish all died several days ago and they do not expect continued fish mortality.
Most of the fish that were killed were both native and non-native suckers, along with a few trout. According to Bakich, suckers are more susceptible to heavy debris and sediment in the water because they are bottom dwellers.
BLM ISSUES INTERIM FINAL RULE REGARDING PLACER MINING CLAIM MAINTENANCE FEES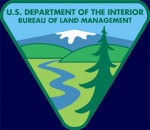 The Bureau of Land Management (BLM) has issued a rule that changes the way maintenance fees for placer mining claims are assessed.  The rule implements the Consolidated Appropriations Act of 2012 (the FY 2012 Act) which requires the BLM to collect maintenance fees for placer mining claims based on the total acreage contained in the claim, rather than by the claim.
Claimants will now pay the maintenance fee (currently $140) for every 20 acres or portion thereof, contained in the claim.  For example, if a placer mining claim consists of 46 acres, the claimants will pay $420 for the maintenance fee – $140 for each 20-acre portion of the claim and another $140 for the remaining 6 acres.  Under the old regulations, the maintenance fee would have been $140 for the entire 46 acres.
The maintenance fee for other types of claims — lode claims, mill sites and tunnel sites — continues to be $140 per claim or site.  At the direction of Congress, the maintenance fee has been adjusted twice since 1993– it was raised to $125 in 2004 and to $140 in 2009 – and is based on the Consumer Price Index.
Annual maintenance fee payments are due to the BLM on or before September 1 each year.  The FY 2012 Act and this rule will not affect the small miner's waiver or the requirements to qualify for the waiver.
When precious metals or minerals are embedded in the surrounding rock a claimant files a lode claim.  A placer claim refers to mining of precious metals or minerals that are dispersed among particles of sand or gravel, often in an old stream bed.  A mill site claim is used to process minerals.
For more information on maintenance fee payments please visit http://blm.gov/vlkd.  Requests for detailed information regarding claim fees should be directed to the Information Access Center in the BLM state office where your claim is recorded.  A list of offices can be found at www.blm.gov.
FARM SERVICE AGENCY ANNOUNCES CONTINUOUS SIGN-UP FOR CRP HIGHLY ERODIBLE LAND INITIATIVE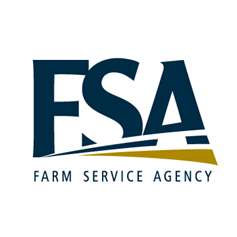 USDA Colorado Farm Service Agency (FSA) State Executive Director, Trudy Kareus, announced that continuous sign-up for the Highly Erodible Land (HEL) Initiative under the Conservation Reserve Program (CRP) started on July 23, 2012.  Colorado received a total allocation of 22,800 acres to enroll in the HEL CRP program. Offers will be accepted until either the state acreage allocation limit is reached or September 30, 2012 whichever occurs first.
"CRP is a voluntary program that has protected environmentally sensitive land for more than 25 years," said SED Kareus. "This initiative will accept offers with an erosion rate of at least 20 tons per acre per year for new cropland or CRP acres that expire on September 30, 2012; however, existing grass stands that are not considered expiring CRP will not be considered eligible," she said.
Producers can stop by their local County FSA office to determine if their land qualifies for the Highly Erodible Land Initiative and to receive additional location-specific details.
Landowners enrolled in CRP receive annual rental payments and cost-share assistance to establish long-term, resource conserving covers on eligible farmland. Incentive payments are not authorized under this initiative.
New land contracts approved during this continuous sign-up initiative will become effective the first day of the month following the month of approval and are valid for 10 years.
CRP contracts set to expire on September 30, 2012, may be offered for consideration and approved contracts will become effective October 1, 2012, and are also valid for 10 years.
For more information, please contact your local County FSA Office or visit http://www.fsa.usda.gov/crp.
$69 MILLION LOAN FOR COLORADO HEALTH INSURANCE COOPERATIVE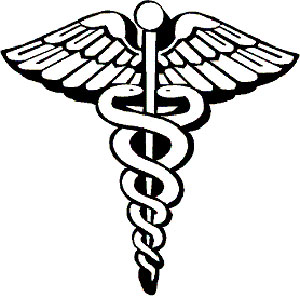 Today, the Centers for Medicare & Medicaid Services (CMS) announced it has awarded a $69,396,000 loan to Colorado Health Insurance Cooperative, Inc. (CHI) in Colorado to launch a new private non-profit, consumer-governed health insurance company, called a Consumer Operated and Oriented Plan (CO-OP).  The Colorado Health Insurance Cooperative, Inc. (CHI) is sponsored by the Rocky Mountain Farmers Union Educational and Charitable Foundation, Inc. (RMFU Foundation), which houses educational and outreach programs, and a regional cooperative development center. A significant component of CHI's plan is to create chapters in communities throughout the state in an effort to fully engage members in the business of the CO-OP. CHI intends to offer benefit plans designed for individuals and employers inside and outside the Colorado Health Benefit Exchange. The CO-OP is committed to offering a qualified health plan at the Silver and Gold benefit levels in both the individual and Small Business Health Options Program (SHOP) Exchange markets. CHI also plans to offer at least one Value Based Plan (VBP) in the small group market. CHI is planning on marketing its insurance programs on a state-wide basis.
For more information on the CO-OP program and recent awardees, please visit: http://www.healthcare.gov/news/factsheets/2012/02/coops02212012a.html.