EPA AGREES TO RECONSIDER MATS RULE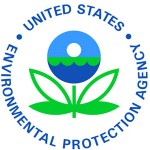 The Environmental Protection Agency has decided to reconsider components of its Mercury and Air Toxics Standards, or MATS, rule.  The rule is considered by electricity providers to be the one of the most expensive rules in Clean Air Act history, and was widely anticipated to cost around $300 billion and up to 2 and a half million full time jobs.  The Electric Reliability Coordinating Council was unsuccessful in overturning the rule in the legislature, so they tried again in the courts.  A number of other lawsuits against the EPA due to the rule had already been filed by several utilities and other organizations, claiming the MATS standards for new power plants were set so stringently that even the best technology in the world wouldn't be able to reliably measure whether power plants were in compliance.  The ERCC believes that was a major factor in the EPA's decision to reconsider it.  Tri-State Transmission and Generation's Ken Anderson says by reconsidering the rule, the EPA is acknowledging that its standards are unachievable.  Tri-State was one of the companies that filed suit.
CRAIG POLICE VEHICLE IN AFTERNOON CRASH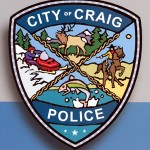 A Craig Police vehicle was involved in a car crash near the Ridgeview Subdivision yesterday.  While the Colorado State Patrol has not released any details, they did confirm the accident occurred and that the agency is handling the investigation.  It's not clear if anyone was hurt in the crash, however witness reports say the police car was badly damaged.
MOFFAT COUNTY WRESTLING FUNDRAISER TO BE HELD TONIGHT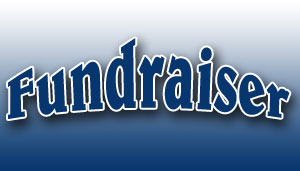 The Moffat County High School Wrestling Program holds their annual Prime Rib Dinner and Live Auction tonight. The fundraiser will help send the wrestling team to a tournament in Las Vegas. Tonight's dinner includes Prime Rib, a baked potato, salad, and corn on the cob. Sodas and dessert will also be available. Tickets are $50 per couple and will be sold at the door. Dinner starts at 5:30 and the live auction begins at 6:30. If you need more information, call 824-7645.
ELIZABETH OLDHAM MAY LEAVE D-A POSITION EARLY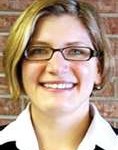 14th Judicial District Attorney Elizabeth Oldham may be leaving early.  Reports say she has accepted a job on the Front Range. Oldham has already announced she wouldn't run again for the DA position in November.  Oldham was elected by voters in the 2008 election and started her post in January of 2009.  She took over for Bonnie Roesink.  Under Roesink, the DA's office was criticized for some of the tough decisions it had to make that weren't always popular.  Oldham's reign was less eventful, with little controversy.  It's not clear yet who will replace Oldhamin the interim, however Assistant DA Brett Barkey announced earlier that he would be running for the position in the November election.
SCIENTISTS FIND NEW WAY TO PROCESS URANIUM MILL TAILINGS
Scientists trying to deal with the legacy of mill processing from a former uranium mill tailings site have found an unusual process for reducing the radiation danger.  They're injecting acetate, a vinegar-like substance, into shallow groundwater tainted with uranium and vanadium from the mill.  Scientists say the organisms breathe out uranium and vanadium and convert the two substances from soluble forms into ores, removing them from the groundwater.  Federal officials say the process shows potential for other radioactive dump sites.
FIREARMS SALES UP AFTER AURORA THEATER SHOOTING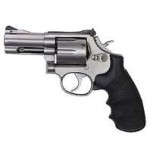 Firearms sales are surging in the wake of the Colorado movie theater massacre as buyers express fears that anti-gun politicians may use the shootings to seek new restrictions on owning weapons.  In Colorado, the site of Friday's shooting that killed 12 and injured dozens of others, gun sales jumped in the three days that followed.  Numbers also show a bump in places like Florida, Oregon, California and Seattle's home county.  Shop owners say customers are concerned that lawmakers might try to push through an anti-gun agenda in response to the shooting, which killed 12 people and wounded dozens of others.  Others are interested in making sure they are able to protect themselves if they were ever in a similar situation.
SEVENTY-FIVE COLORADO BUILDINGS BATTLE TO GET ENERGY EFFICIENT IN EPA'S THIRD ANNUAL ENERGY STAR NATIONAL BUILDING COMPETITION
Today, the U.S. Environmental Protection Agency's (EPA) Energy Star program launched the 2012 National Building Competition: Battle of the Buildings with a record 3,200 buildings across the country going head to head to improve energy efficiency, lower utility costs and protect health and the environment.
Seventy-five buildings in Colorado will participate in the competition.  A complete list, which can be sorted by state, can be found here: http://www.energystar.gov/BattleOfTheBuildings
Commercial buildings in the U.S.are responsible for about 20 percent of the nation's energy use and greenhouse gas emissions at a cost of more than $100 billion annually in energy bills. In 2011, the 245 participants saved $5.2 million on their utility bills and prevented nearly 30,000 metric tons of carbon dioxide annually, equal to the emissions from the electricity used by more than 3,600 homes a year. By improving the energy efficiency of commercial buildings, such as schools, offices, hospitals and retail stores, competitors will reduce energy waste and save on utility bills while protecting the environment and people's health.
"This year the number of teams committing to increase energy efficiency through the Energy Star Battle of the Buildings is larger than ever before — more than ten times as many as last year. We're expecting record energy savings as more and more buildings cut back on their energy use," said EPA Administrator Lisa P. Jackson. "We wish the best to the thousands of teams competing, but we know the big winners will be the American people, who will benefit from the innovative ideas that emerge from the competition. As in years past, these ideas will translate into new ways we can all cut energy use, save money on our power bills, and reduce the carbon pollution that is changing our climate."
More than 30 different types of commercial buildings are facing off in this year's National Building Competition, representing all 50 states, Puerto Rico, U.S. Virgin Islands and the District of Columbia. The competitors range from a Kmart store on the island of St. Thomas to a crime lab in Phoenix to a federal office building in Nome, Alaska. The number of participants in the National Building Competition has jumped from 14 buildings in 2010, the competition's first year, to 245 in 2011 to over 3,200 this year.
Competitors use EPA's Energy Star online tool, Portfolio Manager, to measure and track their buildings' monthly energy consumption. Last year, the University of Central Florida won after cutting the energy use of an on-campus parking garage by more than 63 percent in just one year.
Throughout the year-long competition the public can keep track of the progress made by buildings on the web.
A list of buildings leading the competition at the half-way point of the competition will be released in Fall 2012. The winner along with top finalists in each building category with the largest percentage reduction in energy use in 2012 as compared to 2011 will be recognized in April 2013. Additionally, this year EPA's Water Sense program, in partnership with Energy Star, will recognize top water use reducers as a part of the competition.
Launched in 1992 by EPA, Energy Star is a market-based partnership to reduce greenhouse gas emissions through energy efficiency. This year marks the 20th anniversary of the Energy Star program. Over the past 20 years, with the help of Energy Star, American families and businesses have saved about $230 billion on utility bills and prevented more than 1.7 billion metric tons of carbon pollution. To date, more than 1.3 million new homes and nearly 18,500 buildings across all 50 states have earned EPA's Energy Star certification. The Energy Star label can be found on more than 65 different kinds of products with more than 5 billion sold over the last 20 years.
List of competitors, social media updates (#ESNBC), interactive map of buildings and photos of the competition: http://www.energystar.gov/BattleOfTheBuildings
FORT COLLINS – The Colorado State University Center for Agricultural Energy is now accepting applications to conduct 50 irrigation efficiency audits statewide through the Rural Energy for America Program.
The center was formed jointly by CSU Extension and the university's College of Engineering to improve the financial positions of agricultural producers and rural Colorado communities while providing solutions to 21st century energy problems.
To apply for an audit or for more information, go to www.cae.colostate.edu.
Earlier this spring, Dallas Tonsager, Under Secretary for Rural Development with the U.S. Department of Agriculture, presented co-directors Michael Kostrzewa, research scientist in the Department of Mechanical Engineering and Cary Weiner, clean energy specialist in CSU Extension, with funding to conduct the audits. Under the USDA grant, funding will allow the Center for Agricultural Energy to offer energy audits to agricultural producers with pump-driven well irrigation for only $250 – a 25 percent cost share.
Fifteen affiliated staff and faculty from Extension, the College of Agricultural Sciences and the College of Engineering are conducting agricultural energy audits, outreach and research for the new center.
"This effort represents a great example of the kind of collaboration that we strive for here at CSU," said Sue James, chair of the Mechanical Engineering department. "The Center for Ag Energy is able to help identify and address the energy needs of Colorado ag producers by matching the research and service that we provide in the College of Engineering and the College of Agricultural Sciences through the network of CSU Extension agents and services. In doing so, we are able to most able to effectively meet the needs of the Colorado agricultural sector."
The center will be able to better understand the needs of Colorado producers through the input of its 15-member advisory board comprised of representatives from government agencies, utilities, agricultural organizations, and individual producers. The charge to the advisory board is to identify and address challenges in agricultural energy using a collaborative approach.
As an example of other projects initiated by the center, Kostrzewa recently worked with mechanical engineering seniors Jacqueline Hess, Christian Knapp, and Colton Wiseman to examine center pivot irrigation pumping systems in the San Luis Valley and the Republican River Valley in eastern Colorado under a grant from the state Department of Agriculture. The students helped to conduct irrigation pumping audits by measuring performance parameters such as the motor power, the well water levels, the pumping pressure, and the flow rate at several center pivot systems to determine how efficient these systems were operating and to suggest changes that could be made in the operations to reduce energy consumption and reduce energy costs for the producers.
Affiliated faculty in the center conduct research that includes such projects as variety trials of various oilseed crops with potential use as biofuel feedstocks, cost-effective means of anaerobic digestion in Colorado's arid climate, feasibility analysis of small hydropower potential in the state's irrigation ditches, and testing water conservation methods that could also save energy.
The Center for Agricultural Energy also conducts workshops and other outreach efforts intended to reduce energy costs for the agricultural sector.