M.C. COMMISSIONERS CONSIDER MOVING FIREFIGHTING EQUIPMENT INTO PATH OF STORMS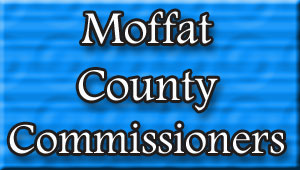 Yesterday, Moffat County Sheriff Tim Jantz suggested to the County Commissioners a way they can be more proactive when it comes to fighting wildfires in the county.  Jantz says he's been getting together with other fire and weather experts to determine each morning where their biggest potential are for wildfires starting.  The predictions are based on weather patterns, and what conditions those patterns may bring.  Jantz says, with that information, they could act preventatively and have equipment and manpower moved to those areas of the county before the lightning starts striking.  While the move could cost the county some money in overtime pay, the savings in firefighting costs could significantly offset that.  The commissioners said they would consider the suggestion and talk to their Road and Bridge Department about the possibility.
OFFICIALS SAY WATER RESTRICTIONS ARE WORKING IN STEAMBOAT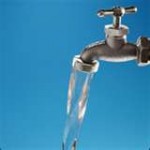 Water restrictions in Steamboat seem to be working.  Restrictions have been in place for about 4 weeks now, and the early indication is that  customers have reduced water use by about 15%.  Use dropped from 4.6 million gallons per day in June, to 3.9 million gallons per day in the first 22 days of this month.  While water managers say the sample is just an early snap shot, it IS encouraging.  They say the reduction in water use on "no-watering Wednesdays" has been particularly significant and indicates that both residents and businesses are complying with the restrictions.  The 4 water districts in the city will compile enough data to have a more accurate measurement of how much water is being saved over the next 4 to 6 weeks.
PLANE CRASH BRIEFLY CLOSES STEAMBOAT AIRPORT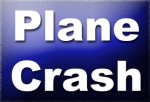 Not many details are available about a plane crash yesterday that closed the Steamboat Airport for a brief period.  Nobody was hurt in the incident.  A small plane landed at the airport with it's landing gear up.  The pilot has not been identified, but officials had the airport back open within a few hours.  Local reports say the damage to the plane was significant.
VOLUNTEERS SOUGHT FOR BALLOON FESTIVAL AND BARBECUE CHAMPIONSHIPS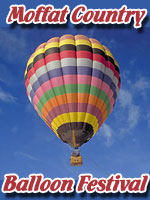 Organizers of this year's Moffat County Balloon Festival and Colorado State Barbecue Championships are looking for volunteers.  The weekend is a busy one, and planners could use the help keeping the area clean and organized.  The Balloon Festival and Barbecue Championships will be held at Loudy Simpson Park August 3rd, 4th, and 5th.  The barbecue event was scrapped at one point this summer, when it didn't appear fire conditions were going to get any better.  However, organizers were able to meet with the Moffat County Sheriff's Office and convinced them to allow the championships to go on.  While fire danger is still high in Northwest Colorado, recent moisture has helped dampen fears.  The sheriff's office reminds residents, though, that fire restrictions are still in place.  If you'd like to volunteer call 826-4444.
MOFFAT COUNTY WRESTLING PROGRAM HOLDS DINNER AND AUCTION TOMORROW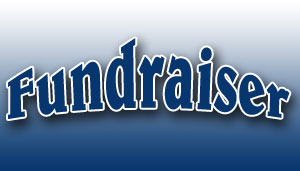 The Moffat County High School Wrestling Program holds their annual Prime Rib Dinner and Live Auction tomorrow night.  The night is the primary fundraiser for the wrestling team, and helps send the kids to a tournament in Las Vegas during their season.  Dinner includes Prime Rib, a baked potato, salad, and corn on the cob.  Sodas and dessert will also be available.  Tickets are $50 per couple and will be sold at the door.  Dinner starts at 5:30 and the live auction begins at 6:30.  If you need more information, call 824-7645.
STATE PATROL CONDUCTS FOOD DRIVE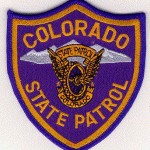 The Colorado State Patrol Women's Resource Network has partnered with Food Bank of the Rockies to stop hunger, and they encourage residents across Colorado to join in the fight.  Since 1978, Food Bank of the Rockies has distributed food and essential items, including 39.4 million pounds in 2011, to families in need. To continue serving those in need, FBR and the Colorado State Patrol are asking for the assistance of residents statewide.  Items of need include paper towels, bath tissue, toiletries, canned goods, and monetary donations. All contributions will help in providing necessities to families within Colorado communities.  You can make your donation locally by stopping by your Colorado State Patrol Office.  You can also make your donation online, by clicking here.
FORMER LAWMAKER APOLOGIZES FOR POST-SHOOTING COMMENTS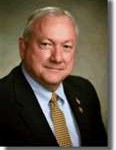 A former Arizona legislator is apologizing for saying somebody in the Aurora, Colorado theater should have been armed and prepared to stop the shooter.  Former state Sen. Russell Pearce said Friday on Facebook the shooting was heartbreaking and that lives were lost because nobody acted to stop the shooting that left 12 people dead and dozens wounded.  His comments drew criticism, and Pearce apologized Monday.  His latest Facebook post says he wrote his original post while concerned about the fate of a young woman who was at the theater and that he's since been moved to learn of what he called "great acts of courage" in the theater.  He says it is far too early for discussion about preventing such attacks.  Pearce is known nationally for sponsoring Arizona's anti-illegal immigration law.
BENNET HONORS AURORA SHOOTING VICTIMS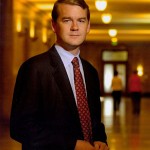 This evening, Colorado U.S. Senator Michael Bennet joined Senator Mark Udall on the Senate floor to speak about the victims of the Aurora movie theater shooting. Bennet's remarks focused on paying tribute to the 12 victims who lost their lives and on honoring the first responders, doctors and surgeons, who have worked tirelessly to treat the dozens of wounded. He also commended the tremendous outpouring of support from members of the local community and from across the country.
In his remarks, Bennet said, "In time, we'll not remember the morning of July 20th for the evil that killed 12 innocent and precious people. Instead, we'll remember the bright lives of those we lost and the families they leave behind. We'll remember the 58 wounded survivors whose recovery bears witness to humanity's strength and resolve. And tonight, knowing that some are still in critical condition, we pray for their recovery. We'll remember the heroic acts of everyday citizens, our first responders and medical personnel that saved lives that otherwise surely would have been lost. We'll remember the continuing generosity of those Coloradans and Americans who donated blood in record numbers and raised funds to support the families in this trying time. And in time, because we are all Aurora, we'll draw strength from the example set by one great American city and the faith of her people in one another."
Bennet and Udall today introduced a resolution in the Senate honoring the victims of the shooting and condemning the atrocities that occurred in Aurora. The concurrent resolution was also introduced by Representative Ed Perlmutter and all of the members of the Colorado delegation in the House of Representatives.
Operation Homefront Launches Back-to-School Brigade to Prepare Military Children for School, Seeks Volunteers
Operation Homefront, the national non-profit that provides emergency financial and other assistance to military families and Wounded Warriors, has announced its annual Back-to-School Brigade program to collect school supplies for military kids.  Operation Homefront, and its organizations and volunteers, across the nation will begin collecting donated school supplies, along with monetary donations, that they will distribute to the children of service members at the beginning of the school year in the Fall.
This year marks the sixth annual campaign by Operation Homefront to give the children of military families the opportunity to start school with all the supplies they need to be successful.  Anyone interested in helping military kids can log on to OperationHomefront.net/backtoschoolbrigade or Facebook.com/OperationHomefront to learn more about how to volunteer or make a donation.
"Military families, especially those in the lower and mid-grade enlisted ranks, can see a real money crunch at back-to-school time," said Jim Knotts, President and CEO of Operation Homefront.  "People in the community who want to say thank you to military families can make a real contribution by being part of the Back-to-School Brigade program."
At a recent Operation Homefront event honoring military kids, Joint Chiefs of Staff Chairman Martin Dempsey said, "It's incredible to watch the young men and women of our military families grow up.  We have a lot to be thankful for, and military children are probably right at the top of the list.  Our kids have the unique opportunity to be whatever they want to be."
In 2011, the Back-to-School Brigade program raised over $2 million in monetary donations and school supplies nationwide for military kids. Through the generosity of individual and corporate contributors, Operation Homefront provided 30,000 backpacks to fill with school supplies for children of military service members.
RIFLE GAP STATE PARK'S INTERPRETIVE PROGRAMS FOR AUG. 4-5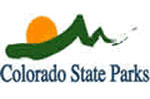 The Rifle Gap State Park Complex is offering programs for adults, families and youngsters through the summer with hikes, nature programs and other fun activities to connect kids and adults with nature and the outdoors. The programs are held at Rifle Gap, Rifle Falls and Harvey Gap State Parks. Please join us for this week's free, fun programs. All children must be accompanied by an adult.
All programs are free, but all vehicles entering the park must have a daily pass, $7, or an annual pass, $70. For additional information, please call 970-625-1607. The programs may be canceled if there is lightning or rain. The Aug. 4-5 programs are:
Saturday, Aug. 4
Spinning the Ecoweb.  Meet at Rifle Falls' Wildlife Gazebo at 10 a.m.
Hike Rifle Falls with a park naturalist to learn about the various ecosystems within the park. Create your own ecosystem picture at the end of the hike. Parents will support their children in the process. Creativity is encouraged! Bring water, a camera, sunscreen, and a bag to collect your materials.
Teeth Tell A Tale Meet at Rifle Falls' Wildlife Gazebo at 1 p.m. to 3 p.m.
Join the Rifle Falls' park naturalist at the interpretive table to become a "Nature Detective" by examining the teeth of some of our animals that live at the park. What tale do they tell?
Take a Walk in the Wild Side and Enjoy the Wild about Bats Program Meet at Rifle Falls' Mountain Mist Amphitheatre at 8 p.m.
Take a Walk on the Wild Side. The "Wild about Bats" program celebrates the 2012 International Year of the Bat! Celebrate bats by joining the park naturalist for an interactive presentation on everything you ever wanted to know about bats but were afraid to ask. Learn some amazing facts about bats, take a Myth Buster's group quiz, learn about their biology, ecological role and the challenges these amazing critters are facing.
Bring your flashlights because as dark approaches we will hike and observe their flight patterns while they munch on their supper. Make sure you have sprayed yourself with insect repellent.
Sunday, Aug. 5
Beach Blanket Bingo at Rifle Gap State Park Swim Beach 11:30 a.m.   
Travel back to 1965 with Frankie Avalon and Annette Funicello and learn about one of our favorite residents of Rifle Gap State Park Complex– the beaver. Put on your sunscreen, beach hat, sun glasses and a pair of flip flops to play "Beach Blanket Bingo."
Animal Tracks Bingo at Harvey Gap State Park Swim Beach at 1 p.m.
Play bingo and learn to identify the paw prints of animals that live in Rifle Gap, Rifle Falls State Park, and Harvey Gap State Park.
Colorado Parks and Wildlife was created by the merger of Colorado State Parks and the Colorado Division of Wildlife, two nationally recognized leaders in conservation, outdoor recreation and wildlife management.  Colorado Parks and Wildlife manages 42 state parks, all of Colorado's wildlife, more than 300 state wildlife areas and a host of recreational programs. To learn more about Colorado's state parks, please see: http://parks.state.co.us. To learn more about Colorado's wildlife programs, please see: http://wildlife.state.co.us.