WILDLAND FIREFIGHTERS BATTLING SEVERAL BLAZES IN NORTHWEST COLORADO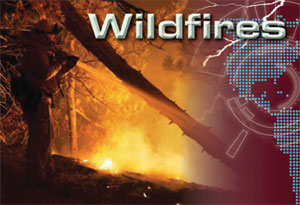 More wildfires have been reported over the last couple of days.  The Little Duck Fire was reported Friday on BLM land 13 miles southeast of Rangely.  As of Friday afternoon, the blaze had burned about 100 acres.  The Bear Fire southeast of Meeker has been contained and crews spent the weekend mopping up hot spots.  The Brush Creek Fire, also southeast of Meeker, was 35% contained as of Friday.  Helicopters having been dropping water on it and dozers have been clearing fire lines.  That fire has 8 residences and 15 outbuildings threatened.  The Powell Fire, 5 miles northwest of Meeker is the largest of the active fires.  As of Friday, it had already scorched over 900 acres, and was only 10% contained.  Full containment isn't expected until Thursday.  There are three outbuildings threatened.  Most of the fires are believed to have been started by lightning, and there have been no injuries reported at any of them.
FIREFIGHTERS RESPOND TO BLAZE ON KNEZ DIVIDE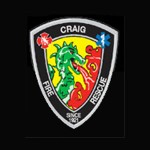 Craig Firefighters responded to a lightning sparked blaze on Knez Divide Friday.  The fire was reported at about 7:30 while a dry thunderstorm passed through the area, dropping bolts of lightning all over the mountains south of Craig.  Dozer crews from Trapper Mine, which owns property near where the fire started, helped build a fire line to protect the mine.  By dark, the fire seemed to be out, but it picked up again Saturday, forcing firefighters back on scene.  The fire burned only a few acres, before firefighters were able to put it out.
WHITE RIVER ANGLERS ASKED TO FISH ONLY IN EARLY MORNING HOURS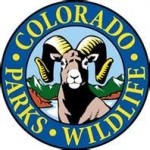 Wildlife managers are asking White River anglers to limit their fishing to the early morning hours.  Low flows on the White River have made for stressful conditions for the fish, and wildlife managers say fishing in the cooler early morning hours will help keep them from getting overstressed.  There are no planned river closures, such as the one on the Yampa Rivera few weeks ago in Steamboat, however avoiding closures depends primarily on the anglers following the voluntary restrictions.  Once conditions improve, wildlife managers will lift the voluntary restrictions.
HEALTHY FOREST MANAGEMENT ACT PASSES SUBCOMMITTEE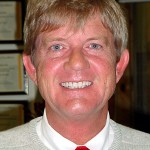 The Healthy Forest Management Act is making its way through Congress.  The bill, sponsored by Scott Tipton, would shift forest and BLM management decisions on wildfire mitigation to governors.  Governors would make decisions based on conversations with the affected County Commissioners and Indian tribes.  Tipton says he has the support of several organizations, including the commissioners from Moffat and Routt Counties, the Colorado Timber Association, and Club 20.  Last week the measure passed through the House Natural Resources Subcommittee on National Parks, Forests, and Public Lands.  Numerous legislators have signed on to support the bill, including lawmakers from Oregon,Utah,Alaska,Arizona, and Wyoming.  Supporters say the bark-beetle epidemic combined with the drought have made it necessary for forest to be managed at the local level.
STEAMBOAT RELAY FOR LIFE IS THIS WEEKEND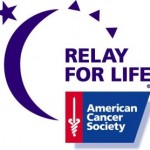 The Steamboat Relay For Life takes place this weekend.  Cancer survivors, their supporters and caregivers walked the track at Moffat County High School over the weekend in the Craig Relay For Life.  The Steamboat event will be similar, and will take place at Steamboat High School.  Relay For Life is a fundraiser for the American Cancer Society, who uses the money for cancer research.  Organizers say Craig's event was a success.  Steamboat's is now just heating up with almost $25,000 raised.  There are 110 participants signed up on 16 teams that will walk the track at the high school.  Steamboat's Relay For Life starts at 6 Friday evening.
UNEMPLOYMENT RATE IS UP IN COLORADO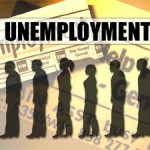 Unemployment is up again in Colorado.  The monthly rate rose a tenth of a percentage point in June from 8.1% to 8.2%.  That matches the national rate. Moffat County's rate dropped from 8.2% to 8% in June. Rio Blanco County's was unchanged at 5.6%.  With seasonal employees getting back to work, Routt County's unemployment rate dropped from 9.8% in May to 8% in June.  The state's unemployment rate is slightly better than this time last year, which was recorded at 8.4%.
NORTHWEST COLORADO VIZ-ABILITIES TO MEET TODAY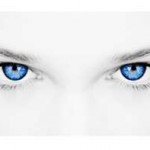 Northwest Colorado Viz-Abilities, is a non-profit group supporting individuals with vision impairments.  A group meeting has been scheduled for today at 1:30 p.m. to be held in Craig at Sunset Meadows I, 2nd floor library room.  For more information or to arrange transportation please contact Marlena O'Leary, Coordinator, at 620-3897.