Major William E. Adams Veterans Clinic Dedication
About 150 people watched as the Craig Telehealth Clinic was dedicated on July 20, 2012 to Major William E. Adams, a local war hero. Adams was killed in Vietnam, when the helicopter he was flying was shot down, while he was trying to extract wounded soldiers. Adams was posthumously awarded the Medal of Honor. Speakers at the dedication included Adams' son Colonel John Adams, Craig Mayor Terry Carwile, and representatives of Mark Udall, Michael Bennet and Scott Tipton's offices. Representatives of various veterans groups, and the V.A. Medical Center were on hand to answer questions about the clinic, personal benefits, and other topics during the following open house.
NOTABLE TWEETS ABOUT THE SHOOTING IN AURORA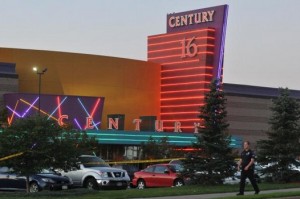 Mark Schlereth | @markschlereth
Please join me in prayer for the victims and families of the Colorado shootings!
Carmelo Anthony | @carmeloanthony
Just got to Barcelona and heard about what's going on in Colorado. Praying for all those families.
"Oh no ! Just woke up and turned on the news "14 dead 50 hurt in Batman movie shooting". Praying for victims. So sorry and sad." – Billy Ray Cyrus @billyraycyrus
"Just got home late last night. Our hearts & prayers go out to the families of the Aurora theater shooting. Heartbreaking. -is" - Isaac Slade (The Fray) @TheFray
NAMES OF AURORA SHOOTING DEAD RELEASED
The names and ages of those who died in Fridays shooting were released Saturday by the coroner:
Veronica Moser-Sullivan, 6
Micayla C. Medek, 23
Alex M. Sullivan, 27
Jessica Ghawi, 24
Navy Pertty Officer 3rd Class John Thomas Larimer, 27
Matthew R. McQuinn, 27
Alexander "AJ" Boik, 18
Rebecca Ann Wingo, 32
Gordon W. Cowden, 51
Alexander C. Teves, 24
Jonathan T. Blunk, 26
Air Force Staff Sgt. Jesse E. Childress, 29
SHOOTING SUSPECT TO BE ARRAIGNED TOMORROW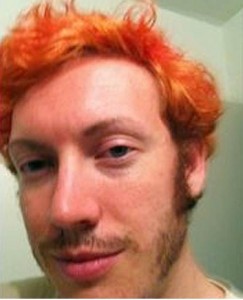 James Holmes, pictured, the suspect in a shooting at a Colorado theater that left at least 12 people dead and 58 injured, is scheduled to appear in court for the first time next week, Aurora Police Chief Dan Oates said.   Holmes, 24, who is being held at the Arapahoe County jail, is scheduled to be arraigned at 8:30 a.m. tomorrow. Holmes is suspected of firing into a crowded theater during an early morning showing of the new Batman movie.   The rampage was the deadliest shooting in Colorado, killing 12 and wounding 58, since the Columbine High School massacre in 1999 and the worst mass shooting in the U.S. since 2009, when 13 were killed at Fort Hood in Texas. If found competent to stand trial and convicted, Holmes may face the death penalty.
Fish In White River Stressed By Low Flows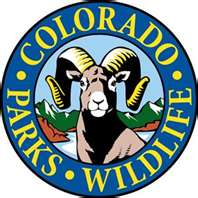 Due to low flows in the White River, Colorado Parks and Wildlife managers are requesting that anglers fish only during the cooler, early morning hours, or to look for alternative fishing locations that are not as significantly affected by the current climate conditions.  An official, voluntary closure like the one implemented on the Yampa River in Steamboat Springs last week is not currently planned for the White River. Wildlife managers hope to avoid an official closure by asking for voluntary cooperation from local anglers.  "The current situation is very stressful for fish," said Bill de Vergie, Area Wildlife Manager in Meeker. "We ask the public to help us protect this fishery by honoring our request and avoid it during the hottest part of the day, or perhaps find a cooler, higher-altitude fishery."  Wildlife officials have observed water temperatures approaching dangerous levels for cold-water fish in the White River during the early afternoon and evening. Although water temperatures dip into the 50s overnight, the high daytime temperatures are a source of concern. Under these stressful conditions, hooked fish may experience mortality even if released quickly back into the water.  It could take several years for an affected fishery to fully recover if a significant number of fish die due to the drought-like conditions.  Like many rivers and streams in western Colorado, the White River offers world-class fishing and attracts thousands of anglers each year, providing a source of income to hotels, outfitters and many other local businesses that depend on outdoor recreation.  "Because of the importance of the river to our community, we believe that most anglers will cooperate," said de Vergie. "As soon as we see a shift in the weather pattern, people will once again enjoy the great fishing in the White River."
Registration Open For 1,500 Colorado State Fair General Entry Competitions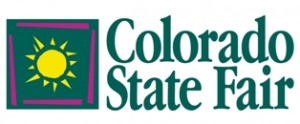 The Colorado State Fair's General Entry Department provides an opportunity for all Coloradans to participate in the Fair.  Whether it's wood carving, arts & crafts, pantry, horticulture, or a number of cooking competitions, there's room for anyone who wants to compete for blue ribbon glory.   Registration fees range from $1 to $5!  Some discounts are available for multiple entries. In all, there are over 1,500 classes in 12 departments as well as many special contests.  Entrants are encouraged to pay tribute to this year's theme, "Horses, Horses, Horses!" in their entry.   A full list of competitions and entry deadlines can be found by visiting http://www.coloradostatefair.com/events_detail.aspx?id=74.  General Entry office hours are Monday-Friday, 8am to 5pm.  The Colorado State Fair runs from August 24 – September 3, 2012.  For more information, visit www.coloradostatefair.com.