FIREFIGHTERS CONTAIN ONE FIRE, STILL BATTLING ANOTHER IN NORTHWEST COLORADO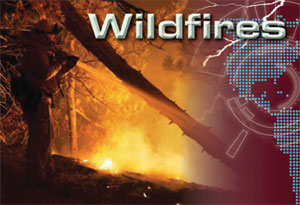 Firefighters got the jump on one wildfire last night, and are still fighting another.  The Williams Fire was contained at 40 acres on private land in Routt County.  The blaze was just north of Hayden, and 3 miles east of Elkhead Reservoir.  While the cause hasn't been determined, the suspicion is that the use of motorized equipment could have started it.  The Brush Creek Fire is burning on BLM land near Douglas Pass, 17 miles east of the Utah border.  It's on Pike Ridge, and burning through heavy timber with limited and difficult access.  There are oil and gas facilities nearby, and firefighters are doing their best to protect them.  So far, it has burned 125 acres, and fire managers say lightning is to blame.  The ground crews are being supported by several aircraft.
PRELIMINARY REPORT INDICATES TRUCK RAN OVER COLOWYO MINER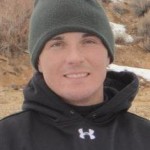 The Mine Safety and Health Administration, or MSHA, has released its preliminary report on the death of Jason Kawcak.  The 25 year old was killed Saturday in a truck accident.  According to MSHA's release, Kawcak lost control of the truck he was driving while headed down a hill.  He was thrown from the truck when it rolled.  MSHA says he suffered crushing injuries when the truck drove over him.  Kawcak's funeral is scheduled for 11 this morning at the Journey Church in Craig.
TWO INJURED IN CRASH NORTH OF CRAIG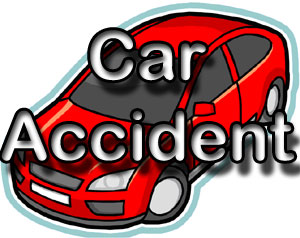 Emergency workers responded to a car accident north of the Craig bypass yesterday afternoon.  Details are few, but according to a release, 2 people were taken to The Memorial Hospital at Craig and treated for minor injuries.  The crash happened near Moffat County Road 105, but there's no indication as to what caused it.
CRAIG RELAY FOR LIFE BEGINS TOMORROW NIGHT AT MCHS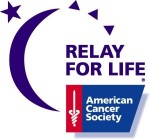 Craig's Relay For Life event takes place tomorrow at Moffat County High School.  The Relay For Life is an opportunity for cancer survivors, caregivers, and others to bring awareness to the disease.  Participants will walk around the track at the high school throughout the night, to signify that cancer doesn't sleep.  Proceeds from the event go to the American Cancer Society.  Cancer survivors and caregivers will get the honor of walking the first lap at 6 tomorrow night.  The event wraps up at 8 Saturday morning.
ENVIRONMENTAL ASSESSMENT FOR PIPELINE PROPOSAL IS AVAILABLE FOR REVIEW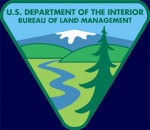 The federal government's preliminary environmental assessment of a proposed pipeline for transporting natural gas liquids in the West is ready for review.  Enterprise Mid-America Pipeline has proposed building a 95-mile, 16-inch pipeline to boost its capacity for transporting natural gas liquids from Wyoming and Colorado to Hobbs, N. M.  It would follow an existing pipeline corridor across parts of western Colorado and eastern Utah. The company is hoping to build the pipeline later this year.  The Bureau of Land Management has drafted a preliminary environmental assessment of the pipeline proposal that details potential impacts.  It will use the document to help decide whether to authorize the pipeline, and if so, under what conditions.  The deadline for the public to comment on it is July 31.
CRAIG CHAMBER WARNS OF LESS THAN HONEST MAP MAKERS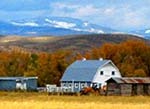 The Craig Chamber is warning businesses to be wary of advertising schemes.  The Chamber says this is the time when businesses start receiving advertising requests from vendors putting together Craig and Moffat County maps or community guides.  Some of the companies will lie to make the sale, telling businesses their maps or guides will be stocked at or are sponsored by the Chamber or the Moffat County Visitors Center.  However, the Chamber creates and distributes its own maps and guides, and those are the only ones that they stock.  Their map will be available next month.  If you have questions or concerns, or if you have been contacted by one of these companies, call the Craig Chamber.
CRAIG CHAMBER'S MUD VOLLEYBALL TOURNAMENT REGISTRATION DEADLINE IS TOMORROW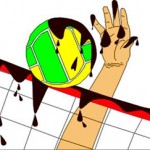 The Craig Chamber of Commerce is gearing up for their annual mud volleyball tournament.  Mud Splash 2012 will be held at Loudy Simpson Park July 28th.  The cost is $150 per team, but there's no limit to the number of players on a team.  There is a limit as to how many can be on the court at one time, and the chamber gives each team 6 T-shirts to commemorate the event.  Additional shirts will be available for sale at the event.  Tomorrow is the last day to register.  You can do that by calling the Craig Chamber.
COLORADO A.G. SAYS STATES SHOULD DETERMINE SCHOOL FUNDING FORMULAS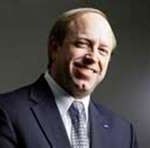 The Colorado Attorney General's office says that how the state funds schools should be up to the Legislature because it's a political question outside of the courts purview.  Government attorneys filed their defense yesterday against a lawsuit that contends that how Colorado funds schools violates the constitution. The case could be heard as soon as later this year by the state Supreme Court, with major implications on the state budget.  A Denver District judge ruled last year that the state's educational funding system is "irrational and inadequate" and that there isn't a single district that is sufficiently funded.  The plaintiffs did not ask for a monetary amount but they estimate that state schools are underfunded by $4 billion.  State officials argue that figure could cripple the state budget.
Juan M. Garcia Named Farm Service Agency Administrator
WASHINGTON, July 16, 2012 — Agriculture Secretary Tom Vilsack today announced the appointment of Juan M. Garcia as Farm Service Agency (FSA) Administrator, effective July 15, 2012.
Garcia previously served as deputy administrator for Farm Programs where he managed all FSA programs under the Production Emergencies and Compliance Division, Conservation and Environmental Programs Division, and Price Support Division.
Garcia served as state executive director for Texas and as the agricultural program manager (APM) for the Farm Service Agency in Texas. Prior to his selection as the APM, Garcia worked as a district director and served earlier in his career as county executive director. During his 35-year career with USDA, Garcia has received numerous honors and is a three-time recipient of the prestigious FSA Administrator's Award for Service to Agriculture.
A native of Lyford, Texas, Garcia was raised on his family's 500-acre farm. Garcia received a Bachelor of Science degree in Animal Science from Texas A&I in Kingsville (now Texas A&M University-Kingsville) and was recognized as the College of Agriculture's 2010 Hall of Honors Alumnus. Garcia and his wife, Belinda, have three grown children.
Bureau of Labor Statistics releases Colorado numbers
According to data published by the U.S. Bureau of Labor Statistics, employment rose in all nine large counties in Colorado from December 2010 to December 2011. Seven of these large counties reported employment growth exceeding the national average of 1.4 percent. Weld County led the state with a 4.3-percent gain and ranked 3rd among the 322 large counties in the nation.
All of Colorado's nine large counties recorded wage declines from the fourth quarter of 2010 to the fourth quarter of 2011, with four posting decreases larger than the national average of -1.7 percent. Douglas County had the largest wage loss (-8.6 percent), placing 318th in the national ranking and Denver (-4.8 percent) ranked 305th.
Five of the state's large counties had average weekly wages that were above the national average of $955, placing them in the top 100 among the 322 largest counties in the United States in the fourth quarter of 2011. Denver County recorded the highest weekly wage at $1,162 and ranked 30th followed by the counties of Boulder ($1,114, 42nd), Arapahoe ($1,108, 46th), Douglas ($1,065, 56th), and Jefferson ($976, 90th). The average weekly wages in Colorado's four other large counties ranged from $808 to $870.
Employment and wage levels (but not over-the-year changes) are also available for the 55 counties in Colorado with employment below 75,000. Of these smaller counties, only Broomfield ($1,207) and Rio Blanco ($1,043) had average weekly wages above the national average.
The full Quarterly Census of Employment and Wages in Colorado – Fourth Quarter 2011 news release is attached in PDF format and an HTML version is available at http://www.bls.gov/ro7/qcewco.htm. Please feel free to contact an economist (816) 285-7000 or BLSinfoKansasCity@bls.gov if you would like to discuss the data.