3:30PM BLM UPDATE ON AREA FIRES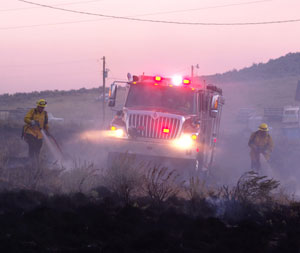 Garfield County, CO – The Brush Creek Fire was reported at 10:12 a.m. today near Douglas Pass on Bureau of Land Management public land 17 miles east of the Utah border. The fire, estimated to be 100 acres, is situated on Pike Ridge burning in heavy timber with limited access. Fire crews are working to hold it on the ridge to keep from running over the top into the next drainage. There are seven structures north of the incident and two structures within a mile west of the blaze. Engines are providing structure protection with support from two single engine air tankers dropping retardant and a helicopter dropping water.
Smoke jumpers were deployed immediately to begin fighting the fire until wildland engines could reach the area. On scene are seven engines, eight smoke jumpers, two SEATs, one helicopter, and one hand crew. On order are two heavy air tankers, four hand crews, two helicopters and two helitankers. Working on this incident is the Garfield County Sheriff's Office, BLM, U.S. Forest Service, Colorado State, and National Park Service.  No determination of cause.
A second wildland fire was reported at 1:19 p.m. in Routt County on private land north of Hayden three miles east of Elkhead Reservoir. The Williams Fire is estimated to be 100 acres in hay field bordered by grass and brush. Responding are three engines and two water tenders. North flank of the fire is contained and engines are working on the south flank. Structures are located to the west and south of the fire with a road between the fire and the structures with the engines on scene reporting there are no control difficulties and they expect to have the incident 100% contained early this evening. Responding to this incident is West Routt Fire Protection District and BLM.
MOCO COMMISSIONERS BEHIND THEORY OF FOREST MANAGEMENT BILL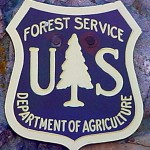 Moffat County officials are in theoretical support of a bill introduced by 4 Colorado lawmakers that would shift certain management aspects of federal lands to Governors.  The bill by Scott Tipton, Mike Coffman, Cory Gardner, and Doug Lamborn would shift forest management decisions in high risk areas from Washington bureaucrats to each state's governor.  It would also be up to the governor to come up with strategies for wildfire prevention within forest and BLM boundaries.  The bill says governors will do so with the input of the commissioners of the counties their decisions will affect, essentially making those decisions a local effort.  Moffat County Commissioner Audrey Danner was set to write a letter supporting the bill, however, Land Use Manager Jeff Comstock said Club 20 was waiting to find out if consulting county commissioners is a requirement of the bill, rather than a suggestion.  He says that will make the difference in whether or not Club 20 endorses it.  Danner said she would wait to send her letter until that information was made clear.
FOREST AREAS REOPENING AFTER WILDFIRES CALM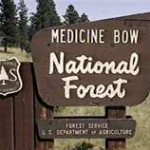 Certain areas of the Medicine Bow National Forest are re-opening, now that the wildfire threat has died down.  Since early June, many of the forests roads, trail, and campgrounds have been closed for public safety.  The Cow Camp, Russell's Camp, Arapaho, and Squirrel Creek Fires were all burning in the forest, and had scorched over 123,000 acres by the time they were done.  Most forest roads are now open, along with the Esterbrook, Campbell Creek, and Lake Owen campgrounds.  Areas that remain closed include the Laramie Peak Trail, the North Laramie River Trail, the Friend Park Trail, Harris Park Trail, Roaring Fork Trail, Friend Park Campground, and Sheep Mountain Trail.  Rangers remind visitors that there may still be hot spots in areas that burned, but if there is a column of smoke that worries you, you should call local authorities.  Stage 2 fire restrictions are still in effect in the Routt/Medicine Bow National Forest.
MOCO COMMISSIONERS ENCOURAGE WILDFIRE SAFETY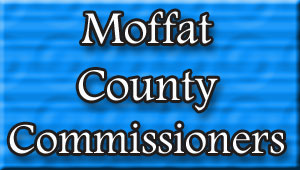 The Moffat County Commissioners used their safety meeting yesterday to go over what to do in case of a wildfire.  While fire activity is slowing down on the Front Range, the season is just heating up on the Western Slope.  Thunderstorms have brought several fires to the area over the last week.  The commissioners passed on tips for those who find themselves in the path of a wildfire.  Those included locking up the house, and leaving the area quickly.  Wildfire behavior can be erratic, and a large area can be engulfed in a short period of time.  Firefighters say the best protection of your property is prevention.  They say if you live in an area where wildfires are a threat, you should create a large defensible space around your home, providing a buffer.  You should also have an escape route planned, to keep from getting trapped in the fire's path.
SEASONAL FIREFIGHTERS GET FEDERAL HEALTH INSURANCE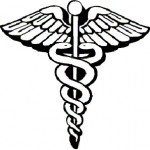 The White House says about 8,000 temporary firefighters and their families will get access to federal health insurance following a petition drive bolstered by this year's historic fire season in the West.  President Barack Obama says he has directed his administration to ensure the firefighters are eligible.  The temporary firefighters weren't covered by federal health insurance because under federal rules, temporary seasonal employees can't buy into federal insurance plans.  Members of a South Dakota-based hotshot crew who fought wildfires this year launched a petition drive seeking the health benefits and gathered more than 125,000 signatures.
HANDICAPPED SPOTS BEING CONSIDERED FOR LOUDY SIMPSON BALL FIELDS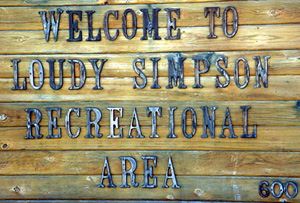 The Moffat County Commissioners are looking into the idea of creating handicapped parking spots around the ball fields at Loudy Simpson Park.  A citizen visited the commissioners yesterday to let them know his observations during a recent softball tournament at the park.  He said there were several elderly citizens, using walkers and canes, that had to walk to the fields from the back parking lots.  While it was acknowledged that there haven't been any complaints from locals, some are concerned that the families of visiting teams competing in future tournaments might complain later.  The commissioners agreed that the idea was a good one, and directed their staff to look into what it would take to get it done.
INCREASED INTEREST IN CLINIC DEDICATION PROMPTS SMALL CHANGES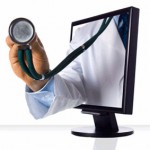 Increased interest in Friday's dedication of the Craig Veterans Telehealth Clinic has prompted organizers to bring in more help.  The clinic will be dedicated in Medal of Honor recipient Major William E. Adams' name Friday.  Adams was killed during a rescue mission in Vietnam.  An open house will follow the dedication ceremony.  Veterans benefits experts will be there to answer questions about the V.A. and about their eligibility for health care at the clinic.  They will also be able to assist with most paperwork. Due to the increased interest, parking will be available in the Craig Middle School parking lot.
MOFFAT COUNTY COURTHOUSE WILL GET NEW WINDOWS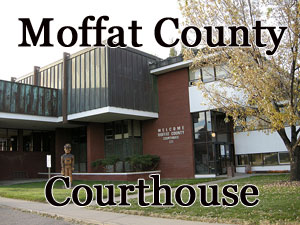 The Moffat County Courthouse will soon be getting new windows.  County officials have decided to replace the exterior windows in the building, and have hired a local company to do the work.  While Pinacle, out of Grand Junction, has been working with the county to determine what the job will entail, APH Construction's bid came in lower than Pinacle's.  That, plus the fact that APH is a local company, was enough for the commissioners to award the $115,000 job to APH.  The commissioners had $140,000 budgeted for the project.  The work will begin sometime next month, and is expected to be done in October.
ELECTIONS OFFICIALS WORKING TO ELIMINATE INELIGIBLE VOTERS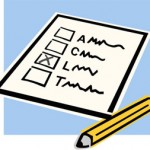 Colorado's top elections officer is rushing to use a federal immigration database to eliminate ineligible voters in the coming weeks as a deadline looms.  Secretary of State Scott Gessler said yesterday people whose voting status is questioned will get letters asking them to take action to correct any discrepancies.  County clerks have until Aug. 8 to cancel ineligible voters.  Gessler says about 5,000 people are registered to vote in Colorado, but may not be citizens. But he acknowledged it's too early to elaborate on the process for using the database known as the Systematic Alien Verification for Entitlements.  Florida and other states are also getting access.
Last Call for Wildland-Urban Interface Grant Applications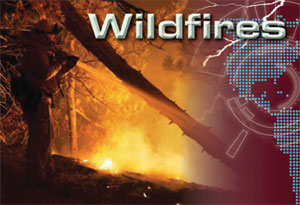 The deadline is fast approaching to apply for 2013 State Fire Assistance Wildland-Urban Interface grants, and has already passed in some areas. Some Colorado State Forest Service districts are still accepting applications for the competitive program, which makes funds available to homeowners associations, subdivisions, fire departments, counties and other groups to implement projects that mitigate wildfire hazards in the wildland-urban interface.
WUI grant funds can be used for hazardous fuels reduction and fire education or planning. Projects affiliated with approved Community Wildfire Protection Plans receive priority, and all grants require a 50-percent match from recipients.
Recent misinformation about CSFS wildfire mitigation grants has recently appeared in some media outlets. For WUI grants, applications must be submitted directly to the appropriate CSFS district office, and specific deadlines vary by district (there is not a statewide deadline of July 20, as was recently reported).
The CSFS also has recently received many questions about tax breaks available for fuels mitigation work completed by private landowners. Colorado landowners with property located in a wildland-urban interface area may qualify to receive a tax exemption for the costs of wildfire mitigation work for income tax years 2009 through 2013, if the property is part of a Community Wildfire Protection Plan approved prior to fuel mitigation expenses being claimed. Landowners may subtract from federal taxable income 50 percent of actual out-of-pocket expenditures in performing wildfire mitigation measures, up to a maximum of $2,500. For detailed information and specific limitations on the program, contact the Colorado Department of Revenue or a tax adviser.
Additional information about the WUI grant program and other CSFS funding opportunities is available online at www.csfs.colostate.edu under the "Funding Opportunities" link. This information is updated throughout the year to reflect open application periods.
BOMB SQUAD HELPING PATROL NATIONAL HIGH SCHOOL RODEO FINALS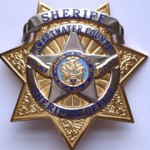 The presence of the Sweetwater Bomb Squad and a Wyoming Highway Patrol explosives detection canine are all part of the law enforcement campaign to keep the 2012 National High School Finals Rodeo safe.
Wyoming Highway Patrol Trooper Joe Scimone of Cheyenne and Lily, his 5-year-old bomb detection dog, a very eager and friendly black Labrador, have been teaming with Bomb Squad officers at the rodeo, checking the grandstands and other areas.
"This is strictly a routine precautionary measure," said Sweetwater County Sheriff Rich Haskell, "but the old saying about an ounce of prevention being superior to a pound of cure very much applies here.  If you're at the rodeo and see anything like a bundle or package that looks suspicious, leave it alone and notify security or law enforcement right away."
The security sweeps paid off on Monday, when Bomb Squad technicians found and rendered safe an unexploded firework classified as a black powder "consumer aerial display" device about the size of a golf ball.  "It was a common aerial firework," explained a Bomb Squad technician.  "Someone brought it on the grounds, which they certainly should not have done, but did not set it off.  That's a very good thing, because if it exploded in your hand, it would take off a couple of fingers."
A single, unified command and operational structure was created to coordinate the work of security and emergency services providers for the rodeo.  Haskell said agencies participating the Sweetwater County Sheriff's Office, the Rock Springs and Green River Police Departments, the Wyoming Highway Patrol, law enforcement officers from Bairoil and Granger, Emergency Management personnel from Sweetwater and Sublette Counties, Uinta County deputies, and all local fire departments and ambulance services.
Haskell said the grounds are patrolled around the clock, and as of Tuesday afternoon there had not been a single arrest made connected with the rodeo.