11 NEW FIRES POP UP IN NORTHWEST COLORADO OVER THE WEEKEND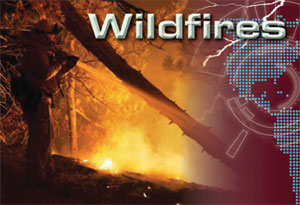 While fire crews were putting out the last of the major blazes in Northwest Colorado over the weekend, several more smaller fires popped up.  The Northwest Colorado Fire Management Unit says there were 11 new fires started in Northwest Colorado, primarily due to lightning strikes.  Most were in Moffat County, but a few were scattered in to surrounding counties.  The largest was the 74 acre Scandinavian Fire 4 miles south of the Wyoming border.  The 7/11 fire burned 22 acres about 10 miles northwest of Craig.  Two fires in Grand County were labeled "human related".  No structures were threatened in any of the new fires, and nobody was hurt.  Fire danger remains high in Moffat and Rio Blanco Counties and moderate in Routt, Jackson, and Grand Counties.
FUNERAL ARRANGEMENT SET FOR JASON KAWCAK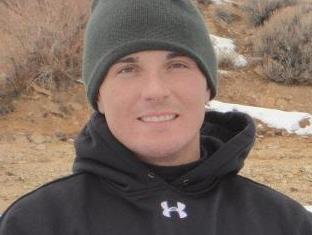 Funeral services have been set for a Craig man who died in an auto accident at ColoWyo Mine over the weekend.  25-year old Jason Kawcak died Saturday after the truck he was driving in rolled over on mine property.  The details of the accident have not been made available by mine authorities, however the initial investigation by the Moffat County Sheriff's Office shows that Kawcak hit a burm with the truck, causing it to roll over.  He was pronounced dead at The Memorial Hospital at Craig a short time after the accident.  The Mine Safety and Health Administration has taken over the investigation.  Kawcak's funeral will be Thursday morning at 11 at the Journey Church in Craig.
FOREST PROJECTS CONTINUE TO CAUSE TEMPORARY ROAD CLOSURES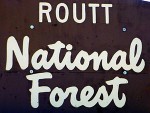 Multiple forest management projects are continuing across the Hahns Peak/Bears Ears Ranger District (HPBE) of the Routt National Forest.  Projects include road maintenance, hazard tree removal from roadsides and trails, as well as fuels reduction and thinning.
Some projects have already been completed, while others are still resulting in temporary road and trail closures.  Visitors should be aware that this is a very active program of work.  Limited access and motorized recreational opportunities are likely for some Forest users.
Below is a listing of current National Forest System Road (NFSR) and Trail (NFST) closures, as well as anticipated closures, which will be occurring throughout the 2012 summer season on the HPBE Ranger District.  More details will be released as additional closures become imminent.
Buffalo Pass Road (NFSR 60) is open.
These trails will remain open for the season as operations are generally complete:
-          Portions of 1101 Wyoming Trail from NFSR 400 (Seedhouse) to NFSR 44 (Diamond Park)
-          Portion of 1189 North Fork Trail from NFSR 400 (Seedhouse) to NFSR 44 (Diamond Park)
Current road and trail closures due to logging:
-          CLOSED: NFSR 251 and associated spur roads including the 303 road series.  Rolling closure as work is implemented.  Harrison Creek area of Rabbit Ears Pass.
-          CLOSED: NFSR 505/520BigRedPark area.
-          CLOSED: portions NFST 1199 from Junction 1101 to intersection of NFSR 520 near Big Red Park area. Closure in conjunction with 505/520 closure.
-          CLOSED: NFSR 310 Summit of Buffalo Pass to Fish Creek Reservoir
-          CLOSED: NFST 1156 Prospector Trail from HWY 129 Trailhead to the east; from HWY 129 to NFSR 410. Closed until mid-July.
Anticipated/Upcoming Road and Trail closures:
*Some roads/trails have opened temporarily, but will be reclosed in the near future.
-          NFSR 433, 44 in the Lost Dog area north of Seedhouse Campground
-          NFSR 430 Hinman
-          NFSR 508 Elk Horn Mnt. area
-          NFSR 311 Dumont Lake area
-          NFSR 511 Crane Park area
-          NFSR 412/507 Whiskey Park area
-          1177 Hinman Trail in conjunction with NFSR 430 closure
-          Portions of NFST 1149 trail system in conjunction with Elk Horn Mtn closure 508
-          Additional portions of 1197 Elk Horn Mt. in conjunction with NSFR 508, 412/507 closures
Please call the HPBE Ranger District at 970-870-2149 to inquire about current conditions and to check the status of work in the area you plan to visit.  Updates will continue to occur as activities change, road/trails close and then re-open.
LAST DAY TO REGISTER FOR MINI-BULL RIDING AT MOCO FAIR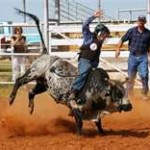 Today is the last day to sign up for the Mini-Bull Riding event at this year's Moffat County Fair.  The event, in it's 4th year, has fast become a favorite of fair goers.  It features kids 14 and under, some of which are practicing for a future in rodeo, riding miniature sized bulls.  There will be various age divisions.  The event is August 10th, but those looking to compete need to sign up today.  You can do that by calling (307) 349-6400.  Registration starts at 9 this morning and runs through 9 tonight.
MUSEUM HOSTS OPEN HOUSE FOR HISTORIC CRAWFORD HOME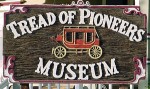 The Tread of Pioneers Museum in Steamboat will have an open house for the Crawford Home tomorrow.  The historic building was built in 1894.  It was the home of Steamboat's founding family, the Crawfords.  It has been restored to its original condition and now museum officials want to show off the result of all the hard work that was put into it.  The building is now listed on the National Register of Historic Places.  The museum will be giving tours of the home every half hour during tomorrow's open house.  The event starts at 4 at the Crawford Home.  Reservations are preferred for tours.  Call 879-2214.
DINNER THEATRE PLANNED FOR MEEKER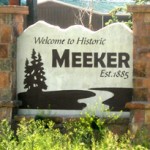 The Meeker Arts and Cultural Council is planning a Dinner Theater later this month.  The council is inviting guests to check-out "Sagebrush Sidekicks" July 28th.  Cast member will serve dinner before heading up on stage.  It's scheduled for July 28th, with dinner starting at 6 and the show at 7.  It'll be held in the Old Elementary School Gymnasium.  Reservations are appreciated, as the group would like to know how much food they need for dinner.  Tickets are $25 a piece and can be purchased at Shepherd's Office Outfitters on 6th and Main, or from any cast member.
COMMISSIONER DANNER'S OPEN LETTER TO RESIDENTS

July 17, 2012 -  To the citizens of Moffat County: Thank you for your support of my campaign for commissioner during the recent Primary Election.  My appointment in December 2008 and successful election in 2010 have given me the opportunity to serve Moffat County citizens as your county commissioner until January 2013.  I will honor my commitment of making decisions based on fact and reason through the conclusion of my term.  We have work to be done to address our natural resource issues and broadband capabilities, and you will continue to see progress on the Off-Highway Vehicle map, among the many projects that we will tackle in the coming months.  Moffat County's 2013 budget process is underway and will require careful attention in these uncertain economic conditions. I welcome your insights on these and other tasks between now and January.  Please call or stop by my office at the Moffat County Courthouse if you have questions or comments about our upcoming projects.  -  Audrey Danner
WOMAN ARRESTED IN GUNFIRE INCIDENT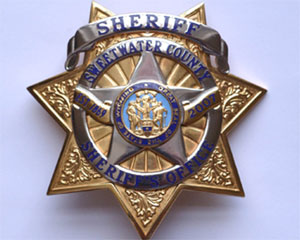 A Rock Springs woman was arrested on July 11 after an incident involving gunfire.  According to Sweetwater County Sheriff Rich Haskell, deputies were dispatched at about 9:00 PM to an address north of Rock Springs concerning a domestic dispute and a report of a woman at the scene "shooting a pistol into the air from a gold Ford Expedition."  Deputies located the Expedition shortly after they arrived and questioned people at the scene, who named the shooter as "Star," subsequently identified as 52-year-old Starlyn Marie Hruska.    Their investigation led them a nearby mobile home, where they located Hruska and several additional witnesses.  The deputies were told that Hruska had been drinking and lost her cell phone.  Unable to find it, she had accused several people of stealing it and became involved in an argument with a woman named Verna Thomas. According to witnesses, Hruska drove up to Thomas's residence in her Ford Expedition and "performed a 'brake stand' where the vehicle is in drive and you push on the gas and the brake at the same time, spinning the tires."   Thomas told deputies "she [Thomas] was standing in front of the vehicle while this was happening.  Starlyn then drove towards her and left a small scratch on the inside of her right forearm."  Thomas said she went inside to call police, then heard two gunshots.   Interviewed by Corporal Jerry Glasscock and Deputy Sheriff Pat O'Farrell, Hruska said she had fired a single shot into the air with a 9mm pistol "trying to show Thomas she was not afraid of her."  Thomas had a knife, she said, and threatened her with it.   Haskell said deputies recovered a Hi-Point 9mm semi-automatic pistol and an expended 9mm cartridge case near the scene.   Hruska, who was charged with Reckless Endangering and Breach of Peace, is free on a $4,000 bond set on July 12 in Rock Springs by Circuit Court Judge Dan Forgey.   The Sheriff's Office investigation into the case is continuing.
NEW POLL HAS PRESIDENT WITH SLIGHT LEAD IN COLORADO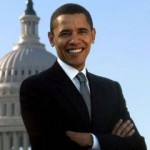 A new poll shows a narrow lead for President Obama in Colorado.  The poll, done by Purple Strategies, calls it a one-point race in Colorado. The President leads Mitt Romney here 45 to 44 percent.  Both candidates have some image issues, according to the poll. A little more than half disapprove of the President's job performance; and more than half have an unfavorable view of Governor Romney.  Among several swing states, the company's poll has the President ahead by just two points, which is within the margin of error.