CRAIG MAN KILLED IN VEHICLE ACCIDENT AT COLOWYO MINE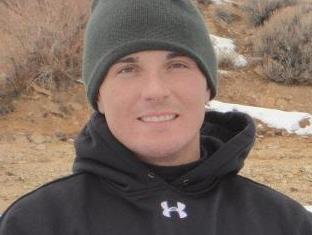 A 25-year old Craig man was killed in a vehicle accident at ColoWyo Coal Mine Saturday.  That's according to the Moffat County Sheriff's Office, which did the initial investigation.  Sheriff Tim Jantz says Jason Kawcak was killed when the truck he was driving struck a burm, and flipped over.  Kawcak was transported to The Memorial Hospital at Craig, where he was pronounced dead.  His body has been taken to Denver for an autopsy, which Jantz says is standard procedure.  The crash happened at about 6 Saturday night.  Colowyo is working with the Mine Safety and Health Administration to investigate the accident.  Kawcak's funeral will be held at 11am this Thursday at the Journey Church in Craig.
CEDAR KNOB FIRE IS CONTAINED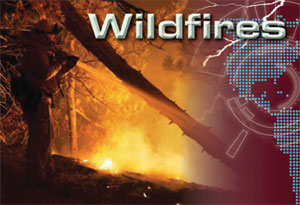 Crews are mopping up after the Cedar Knob Fire.  According to the Northwest Colorado Fire Management Unit the blaze has been contained, and has burned a total of 1,056 acres.  The burn area will be patrolled over the next couple of days, while firefighters make sure there are no hot spots left.  The fire started July 10th and burned both private and public land about 10 miles southwest of Maybell.  Although the weekend has brought Northwest Colorado some rain and the forecast calls for more moisture over the next couple of days, fire managers say the danger of wildfires is still very high in Moffat County, high in Rio Blanco County and moderate in Routt, Jackson, and Grand Counties.
OIL AND GAS INDUSTRY DONATES TO FIRE VICTIMS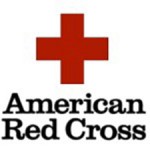 The Oil and Gas industry has stepped up to the plate in contributing to those affected by the recent Colorado Wildfires.  The companies have combined to raise over $250,000 for the American Red Cross' disaster relief efforts in the state.  That's according to the Colorado Oil & Gas Association.  The donations range from $10,000 from Marathon Oil and Pioneer Natural Resources, to over $100,000 from B.P.  Red Cross officials are pleased with the donations.  Radio and television broadcasters around the state helped raise over $220,000 in donations for fire victims last week.
BLM PLANS TO PROVIDE WATER TO WILD HORSES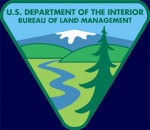 The Bureau of Land Management started rounding up some wild horses running low on water in northwestern Colorado yesterday.  The BLM began hauling in water to the horses in the West Douglas Herd Area south of Rangely last month but warned that wasn't a sustainable solution. On Friday, the BLM announced it would use water to gather up to 50 horses in a process that could take up to a month.  Panels will be gradually added around an area containing the artificial water supply until a gate is finally added and closed, trapping the horses inside.  The area where the horses are living isn't an officially managed wild horse area and horse advocates have questioned whether the BLM is using the drought as an excuse to take action there.
22 YEAR OLD WYOMING MAN BUSTED FOR STEALING FED EX PACKAGES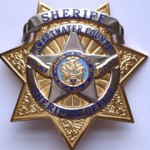 A Rock Springs man will spend at least 6 months in a Wyoming boot camp for stealing several items from Fed Ex.  22 year old Jayce Brood pleaded guilty to felony larceny, and felony wrongful disposing of property, and was sentenced to 3-10 years in prison.  However, if Brood can complete the boot camp assignment, he will be able to petition the court to modify his sentence to probation.  Investigators say Brood was a driver for Fed-Ex and was stealing his own cargo.  They found iPads, audio amplifiers, speakers, a flat screen T.V., and a couple of computers in a search of his apartment.
MINI-BULL REGISTRATION TAKES PLACE TODAY AND TOMORROW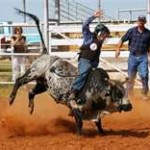 The mini-bulls are back at this year's Moffat County Fair.  The miniature bull riding event is for kids 14 and under, with various age divisions.  The idea is to give kids who might be interested in rodeo, a chance to perform competitively.  The event takes place the night of August 10th, but registration takes place today and tomorrow.  You can only register by phone.  The number is 307 349-6400.
TOUR DE STEAMBOAT COMING UP LATER THIS WEEK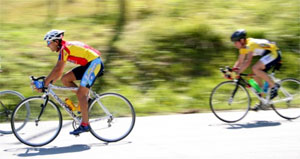 The Tour De Steamboat is coming up later this week.  Cyclists from around the world will show up in Steamboat for the two-day event, which raises funds for the Sunshine Kids Foundation.  There are three different courses riders can choose from; the 25-mile loop, the 40-mile out-and-back, and the 110-mile century course.  The long course takes riders over 3 mountain passes and through the heart of downtown Steamboat.  The 40-mile course takes participants on a scenic route to Stagecoach Reservoir and back, and the 25-mile course is a rolling ride through Sidney Peak Ranch.  Participants will have several opportunities to attend parties and there will be a benefit dinner Friday night, from which the proceeds will also go to the Sunshine Kids Foundation.  The bike riding starts Saturday morning.  You can get more information, including registration information, by clicking here.