CEDAR KNOB FIRE NOW 70% CONTAINED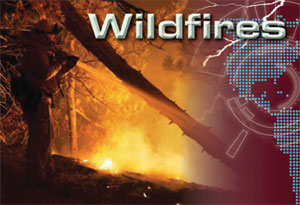 The Cedar Knob Fire is 70% contained.  That's according to the Northwest Colorado Fire Management Unit, which has the blaze estimated at just over 1,050 acres.  The fireline continues to be reinforced, with mop-up procedures already taking place on the line.  The Cedar Knob Fire started Tuesday, about 10 miles southwest of Maybell.  It's burning on private and public land.  Lightning was the cause.  The fire danger remains high in Moffat and Rio Blanco Counties, and moderate in Routt Jackson, and Grand Counties.  The Unit reminds residents and visitors that Northwest Colorado is still under Stage 2 fire restrictions.  They say the rain the area has received so far has not been enough to alleviate drought conditions, and that vegetation is still extremely vulnerable to fire.
LEGISLATIVE HEARING TO BE HELD ON FOREST HEALTH BILLS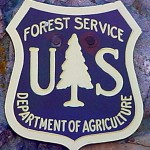 In the wake of the devastating wildfires to hit Colorado this summer, lawmakers have been drafting legislation intended to make forests safer during wildfire season.  Next week, the Subcommittee on National Parks, Forests, and Public Lands will hold a legislative hearing on those bills.  The Healthy Forest Management Act of 2012 would increase local control over forest management and wildfire prevention.  It gives states the ability to designate high-risk areas and develop hazardous fuels reduction projects for those areas.  That bill was introduced by 4 Colorado lawmakers, including Congressman Scott Tipton.  The Catastrophic Wildfire Prevention Act of 2012 would remove bureaucratic red tape that blocks and delays important forest health projects.  It implements a streamlined federal review process and allows the U. S. Forest Service to use the emergency provisions of existing regulations to expedite grazing and forest thinning projects.  That bill was drafted by Arizona Representative Paul Gosar.
MULE DEER HUNTING SEMINAR TO BE HELD IN GRAND JUNCTION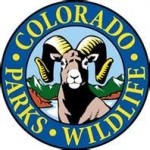 Colorado Parks and Wildlife and the Colorado Mule Deer Association are offering a free seminar for those interested in learning more about mule deer hunting.  The course is aimed primarily at novice hunters, but wildlife officers say experienced hunters can learn from it too.  The seminar will feature various topics, including classes titled High Country Mule Deer Tactics, Ladies on the Hunt, and the kids class Pathway to Mule Deer Hunting.  There will also be classes available on hunting techniques, archery safety and proper clothing and footwear.  The day also includes a free barbecue.  It will be held at the Parks office in Grand Junction July 21st.
TIPTON AMENDS FARM BILL TO EXPEDITE FUNDING FOR WATER PROJECTS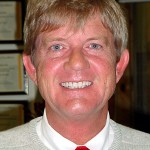 Congressman Scott Tipton has successfully amended the 2012 Farm Bill to include a measure intended to help the U. S. Department of Agriculture better meet the water system needs of rural communities.  That in turn is expected to create local construction jobs and improve the safety of drinking water for rural families.  The economy has limited the USDA's ability to meet many of the direct loan and grant requests for rural water and waste management projects.  That has many communities waiting for funds to complete water projects.  The amendment directs the USDA to encourage private lenders to finance those projects, and urges the agency to focus on the neediest areas.
SUPPORT FOR A TAX BREAK FOR BREWERIES GROWING IN COLORADO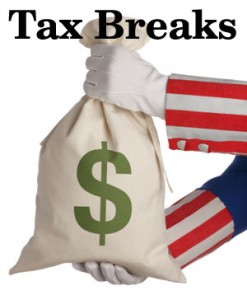 Support is growing for a plan to give a tax break to breweries, which is becoming a significant industry in Colorado.  A pair of plans in the U.S. Senate would give breweries a break on their first two million barrels of beer.  Some of the larger breweries could save millions, and smaller breweries would save hundreds of thousands of dollars.  Breweries are doing remarkably well. They argue a tax break would help the economy, because they will reinvest the money in more equipment and employees. Colorado's Senator Mark Udall is behind one of the bills that would give a tax break to beer companies.
IMMIGRATION OFFICIALS SHUT DOWN 22 WEBSITES AFTER INVESTIGATION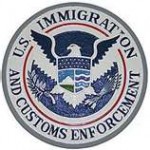 Immigration and Customs Enforcement agents in Denver have shut down 22 websites as part of a nationwide investigation of sites accused of selling counterfeit merchandise.  Officials said yesterday 70 websites nationwide were shut down and their domain names seized in an operation called Project Copycat.  The investigation and seizures were carried out by the National Intellectual Property Rights Coordination Center, led by ICE.  Officials say many of the websites closely resembled legitimate sites, and most of the counterfeit merchandise purchased through the sites was shipped to buyers from overseas.  ICE says many of the sites appeared to have certificates assuring customers they were sending financial information to legitimate businesses, called Secure Sockets Layer or SSL certificates.