NEW FIRES REPORTED IN MOFFAT COUNTY TUESDAY AFTERNOON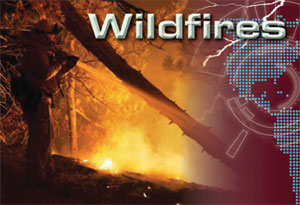 Firefighters reported to the area of a fire North of Craig this afternoon.  Craig Fire/Rescue, BLM and Moffat County Sheriffs officers responded the the fire which was described as a few acres in size near County Road 7 at mile marker 15.  No structures were thought to be in peril when the information was received (at  3pm).  Wild West Radio News has also received a tip about a possible fire in Browns Park, West of Irish Canyon.  According to an eye witness that fire was reported to be cresting a ridge in the area between the old Browns Park Store and refuge.  Three to four fire crew pickup trucks were said to be on the scene with one or two more crews en-route.  Check back here for additional details as they become available.
ACCIDENT SENDS FEMALE TO HOSPITAL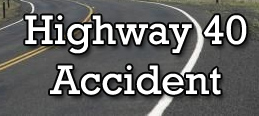 An auto accident 10 miles east of Craig on Highway 40 required a female occupant to be transported to the Yampa Valley Medical Center in Steamboat.  A eyewitness said a car at the scene appeared to be badly damaged with air bags deployed.  Details of the accident, which occurred around 1pm today are few at this time.
TIPTON ONE OF 4 LAWMAKERS TO DRAFT BILL GIVING STATES MORE CONTROL OVER FOREST MANAGEMENT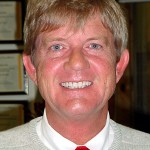 Representative Scott Tipton is one of four lawmakers introducing a bill to give state's more power over forest management decisions.  Representatives Doug Lamborn, Mike Coffman, and Cory Gardner have joined Tipton in drafting the Healthy Forest Management Act of 2012, following a congressional hearing on forest management in Montrose in May.  The bill increases state control over forest management decisions in high risk areas on National Forest Service and BLM lands.  The high risk areas and resulting management plans would be determined by governors, in at the recommendations of county commissioners.  The move is in response to the impact of huge wildfires in the state this year, that many feel could have been lessened through better management of public lands.
MOST COUNTIES KEEP FIRE BANS IN PLACE, DESPITE GOVERNOR LIFTING STATEWIDE BAN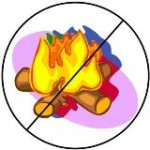 Most Colorado counties say they will continue with their burn bans in place, a day after Gov. John Hickenlooper lifted a statewide ban.  Some counties, including Moffat and Routt have stage two burn bans in place. Stage two means open fires, including charcoal grilling, are prohibited.  Rio Blanco County also has a ban in place.  There are a handful of counties without burn bans, including Broomfield, Weld and Cheyenne counties.  The state fire ban that Hickenlooper imposed on June 14 applied to open burning, including campfires, warming fires, charcoal grill fires, fused explosives and private fireworks.
KRAI/55 COUNTRY TO PARTICIPATE IN STATEWIDE FUNDRAISING EFFORT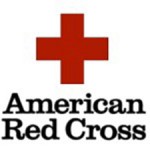 Tomorrow's statewide fundraiser, inspired by the state's devastating wildfires, will benefit two organizations.  Donors will be able to contribute to The American Red Cross and the Colorado Professional Fire Fighters Foundation, from 4 to 8 tomorrow listeners will be invited to call a toll free number to make a donation.  Nearly every television and radio station in the state will participate in tomorrow's fundraiser.  Listeners will be told how they can make their donations, which will help victims of the state's largest fires, and the families of firefighters who have been injured while battling the blazes.  Information about the fundraiser which is bring organized by the Colorado Broadcasters Association, will be heard on both KRAI FM and 55 Country.
OFFICIALS TO DISCUSS FIRE BANS WITHIN WHITE RIVER NATIONAL FOREST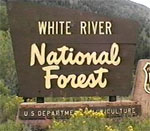 Officials from the U.S. Forest Service are meeting with local authorities to discuss fire bans in western Colorado. White River National Forest officials met yesterday to discuss conditions in the forests around the Roaring Fork Valley, but haven't said yet what their recommendation will be.  Forest officials, local sheriffs and fire chiefs will review moisture content in trees and soils before considering any easing of the bans.  Gov. John Hickenlooper on Sunday lifted the statewide fire ban he ordered last month.  Hickenlooper says local authorities and federal land managers still have control over fire bans in their jurisdictions.
MEEKER RESIDENT TO JOIN WILDLIFE COMMISSION AT A MEETING THIS WEEK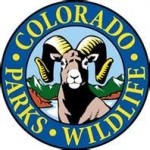 Jeanne Horne of Meeker will join the Colorado Parks and Wildlife Commission later this week.  The Commission has a meeting in Sterling Thursday and Friday, and 4 new members will join the board at that time.  Horne is one of those members, having been appointed by Governor Hickenlooper yesterday.  Horne will represent sports people and outfitters for a term of one year.  The Commission will use this week's meeting to set regulations for small game, furbearers and migratory birds for the coming year.
WATER WEBINARS AVAILABLE TO THE PUBLIC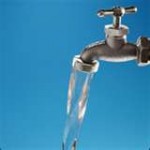 Colorado State University Extension, in partnership with the USDA Natural Resources Conservation Service, is hosting a Water Education Webinar Series to help landowners understand water issues and provide ideas and recommendations to help ensure water security. The four-part, online series will highlight water conservation practices that don't compromise crop production or livestock health.  The webinars will touch on protection of water rights, drought trends, various water uses and how they can coincide, and recommended landscape arrangements.  Although the webinars are especially designed for small acreage landowners, organizers say anyone who owns or manages rural land will learn useful tips on how to manage water resources.  To sign up for the webinar, click here.
STEAMBOAT INSTITUTE HOSTS SEMINAR ON AFFECTS OF OBAMACARE RULING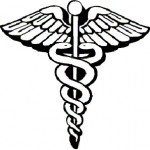 If you are wondering how the supreme court's decision on ObamaCare will affect you, you might want to stop by the Steamboat Institute's seminar tonight. The group is hosting Ilya Shapiro, Editor-in-Chief of the Cato Supreme Court Review.  Shapiro is the author of several briefs filed with the U.S. Supreme Court on the ObamaCare case.  He attended all the appellate and Supreme Court arguments around the country and has spoken on the case at numerous public events around the U.S.  The meeting will be held at the Ranch at Steamboat from 5:30 to 7 tonight.  The cost is $10.
DMV COMPUTERS DOWN FOR A COUPLE OF HOURS YESTERDAY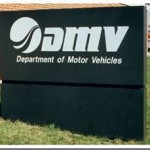 Computer problems at the Department of Motor Vehicles caused a big headache for many Colorado residents yesterday morning.  According to the DMV, the statewide system outage was due to the weather.  A power distribution system was knocked out at a state facility in Lakewood, which shut down a data distribution system that the DMV uses.  The DMV was back up and running by 10:30 in the morning.