LITTLETON WOMAN DIES IN RABBIT EARS CRASH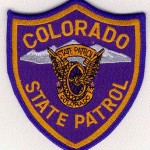 A 51 year old Littleton woman was killed in a rollover crash on Rabbit Ears Pass Friday.  According to the Colorado State Patrol, the woman was a passenger in 39-year old Daz Gergen's car.  Gergen is from Englewood.  Troopers say he drove off the road and rolled down an embankment.  The woman, who's name has not been made available, was not wearing her seatbelt and was thrown from the vehicle.  She was pronounced dead at the scene.  Gergen was wearing his seatbelt.  He was treated at Yampa Valley Medical Center in Steamboat for minor injuries.  Troopers say the cause of the crash appears to be mechanical.
HICKENLOOPER LIFTS STATEWIDE FIRE BAN, COUNTY BANS REMAIN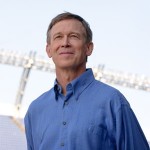 Gov. John Hickenlooper says cool, wet weather has allowed him to lift the statewide fire ban he ordered last month.  The governor said Sunday that "Mother Nature is finally giving us some relief," and extreme fire conditions have abated in all of Colorado's 64 counties.  Recent widespread rainfall has allowed crews to gain the upper hand on several fires, including the two most destructive in state history. The High Park Fire near Fort Collins is fully contained, and the Waldo Canyon Fire in Colorado Springs is 98 percent contained.  The fire ban ordered June 14 applied to open burning, including campfires, warming fires, charcoal grill fires, fused explosives and private use of fireworks.  Hickenlooper says local authorities and federal land managers can resume control over fire bans in their jurisdictions.  Many counties, including those in Northwest Colorado, still have bans in place.  If you have questions about whether or not you can burn, call your local county sheriff's office.
KRAI AND 55 COUNTRY JOIN BROADCASTERS IN RAISING FUNDS FOR WILDFIRE VICTIMS
KRAI and 55 Country will join radio and television stations around the country Wednesday night to raise money for victims of the state's devastating wildfire season.  Special programming will air from 4 to 8 Wednesday, and listeners will be told how they can help through donations.  Funds raised will benefit those who have lost their homes to the fires, and the first responders that have been fighting the fires and helping people to safety.  So far the American Red Cross has served nearly 14,000 meals, operated 19 temporary shelters, and housed nearly 2,000 people for at least a night.
COURT RULES HORSES NEAR RANGELY CAN BE MOVED DUE TO DROUGHT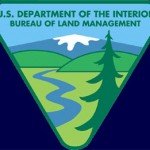 A federal court has ruled that the Bureau of Land Management can round up 40 to 50 horses south of Rangely that have been affected by the drought.  For weeks, the agency has been delivering water to two groups of horses on Texas Mountain in the West Douglas Herd Area south of Rangely due to dry conditions. The BLM has said that's not sustainable.  A federal judge ruled last week that 40 to 50 horses of the West Douglas population that have been most affected by the drought can be moved. The decision prevents any action until tomorrow.  Some animal advocates dispute notions that wild horses can't survive there, saying they have survived droughts before.
WILDLIFE EXPERTS TO TEST WHETHER BEAR PROOF TRASH CANS WORK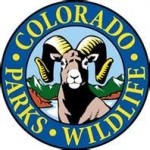 Colorado Parks and Wildlife researchers are testing whether reducing bears' access to human food will reduce conflicts between bears and people in urban areas.  The agency is reimbursing the city of Durango for the $135,000 cost of placing 760 bear-resistant trash containers around the area. Wildlife officials hope to have 1,000 bear-resistant containers placed by next spring. The containers have special latches that are difficult to open without opposable thumbs.  Colorado Parks and Wildlife researcher Heather Johnson says a study at Yosemite National Park showed that bear-proofing significantly reduced bear-human conflicts, but there hasn't been a similar study in an urban setting.  The study in the Durango area is expected to take two years.
MONUMENT OFFICIALS SAY VISITOR NUMBERS ARE PICKING BACK UP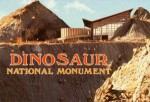 Dinosaur National Monument's popularity seems to be increasing.  The monument sent out a press release over the weekend, showing that they've recorded nearly 112,000 visitors in the fist 6 months of this year alone.  That's about 35,000, or 47%, more visitors than at the same time last year.  Of course at this time last year the quarry was closed for renovations.  The monument's busiest months are still to come.  Officials say July and August have typically drawn up to 60,000 visitors per month.
CRAIG VETERANS TELEHEALTH CLINIC TO BE DEDICATED NEXT WEEK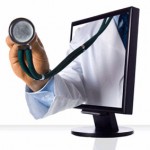 The Craig Veterans Telehealth Clinic will be dedicated to a local hero next week in a public ceremony.  Major William Adams received the Medal of Honor posthumously, after being shot down while trying to rescue three wounded soldiers.  Adams was killed in the incident, but continued to relay enemy coordinates to American fighters while under fire.  The Veterans Telehealth clinic will be named after Adams in a dedication ceremony on the 20th at 10 in the morning.  Everyone is invited to attend.  An open house, which will include demonstrations of Telehealth equipment and other services, ill follow until 1.  The Craig Veterans Telehealth Clinic serves about 600 veterans who live in and around Craig, Steamboat, Hayden, Rangely, Meeker and Baggs.
[wp-simple-survey-1]