STEAMBOAT 4TH OF JULY CELEBRATION KICKS OFF EARLY TOMORROW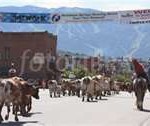 The Annual Cowboy's Roundup Days in Steamboat takes place tomorrow.  It's the 109th year for the event, which this year was without the downtown cattle drive and will also be missing the fireworks display.  It was decided a couple of weeks ago that the town would forgo their fireworks display, due to the extreme wildfire conditions in Northwest Colorado.  Craig,Oak Creek, and Meeker have done the same.  There will still be plenty to do at Steamboat's celebration tomorrow.  A pancake breakfast will be held at Little Toots Park from 7 to 10.  The 6th Annual Cross Country/Nordic Combined Roller Ski Race takes place down Lincoln Avenue at 9:30, followed by the 20th Annual Steamboat Sprint.  Anyone can enter either of those races.  The parade starts at 10.  The Pioneer Day Block Party, with live music, root beer floats and free hot dogs, starts at 11 at the Tread of Pioneers Museum.  The ski jumping extravaganza starts at 12:30 on Howelson Hill.  The Steamboat Pro Rodeo Series performance starts at 6:30 with a free concert to follow.  Cattle drive organizers say due to the hot dry conditions, the drive would put undue stress on the animals, and therefore was canceled this year.
VFW HOSTS 4TH OF JULY CELEBRATION IN CRAIG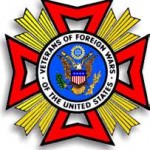 The Craig VFW Post will hold a 4th of July celebration tomorrow.  The veterans group plans a parade from their post, down Victory Way, to the Post Office.  Afterward, everybody is invited to the VFW and the adjacent park for a free barbecue.  There will also be games and activities for kids and adults at the park.  The parade starts at noon.  Fire officials across Northwest Colorado remind residents and visitors to the area this year that there is a fire ban in effect on private and public lands.  All professional fireworks shows have been canceled, and personal fireworks of ALL kinds are banned.  Police and Sheriff's officials across Northwest Colorado have said there would be no warnings this year.  If you are caught lighting off illegal fireworks this year, you WILL be cited.
VILSACK FINALIZES ROADLESS RULES FOR COLORADO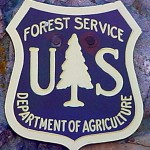 Agriculture Secretary Tom Vilsack has finalized a rule governing how 4.2 million acres of national forest roadless areas in Colorado will be managed. Colorado started developing a state-specific rule following legal challenges of a 2001 national roadless rule, which the state of Wyoming and others have asked the U.S. Supreme Court to review.  The Colorado rule is similar to the national policy, but Vilsack said yesterday it provides flexibility to allow for thinning of forests to lessen threats of catastrophic wildfires, ski resort expansion and coal mining in the North Fork area. It includes stronger protections for 1.2 million acres of the 4.2 million acres of roadless national forests in Colorado.
DROUGHT MANAGEMENT WORKSHOP SCHEDULED FOR NEXT WEEK IN CRAIG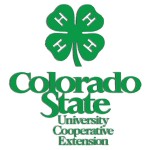 The Colorado State University Extension Office in Moffat County will host a drought management workshop next week.  Topics to be discussed include USDA designations and programs, BLM recommendations and restrictions, management plans for her reductions, local fire evacuation and emergency management plans, and resources.  The work shop is aimed specifically at agricultural producers.  It will be held July 12th from 7 to 9 in the Moffat County Fairgrounds Pavillion.  If you have questions, call 824-9180.
ELK MANAGEMENT OPTIONS TO BE DISCUSSED AT WILDLIFE MEETING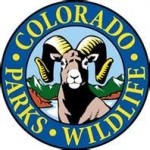 Colorado Parks and Wildlife will hold a public meeting next week to discuss elk management options for game management units in Northwest Colorado.  The agency is hoping to use public input from the meeting to establish population objectives and set the male to female ratio for the herd.  Agency reps will go over the pros and cons of each of the management alternatives, and the public will be able to vote for their favorite plan at the end of the meeting.  The meeting takes place July 12th and 6 at Ladore Hall in Dinosaur National Monument.  If you have questions, call 878-6090.
BEST SELLING AUTHOR TO BE IN CRAIG THIS WEEKEND
A best selling author will be in Craig this weekend, promoting her book, and signing autographs.  Her book is based on author Dorothy Wickenden's grandmother, who was one of the first teachers at the Elkhead School in Western Moffat County.  Wickenden says she found some old letters written by her grandmother during her years of teaching, and decided to write about her adventures.  The book is now on the New York Times Best-sellers list.  Wickenden will be at the Museum of Northwest Colorado Sunday from 1 to 3.  The public is encouraged to stop by and visit.
EXTENSION AGENTS WARN ABOUT SKUNKS AND RABIES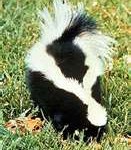 An increase in the number of the state's skunks that have rabies, has CSU extension agents urging livestock owners to make sure their animals are vaccinated.  While the main source of the disease used to be bats, wildlife officials now say more skunks are infected, which has increased the risk of livestock and horses catching it.  Signs an animal has contracted the disease include changed behavior, vicious, unprovoked attacks, excessive salivation, ascending paralysis, self mutilation, and sensitivity to light.  If you suspect an animal has rabies, keep humans and other animals away from the infected animal, and call you local wildlife officer.
GOVERNOR ANNOUNCES BOND SALE TO REDUCE UNEMPLOYMENT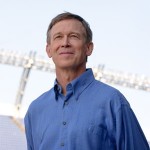 Gov. John Hickenlooper and Treasurer Walker Stapleton announced yesterday that a bond sale last week will lower unemployment costs for Colorado's businesses by up to $120 per employee and help restore solvency to the state's unemployment insurance system.  Hickenlooper says it will reduce unemployment insurance costs to employers while simultaneously maintaining the level of benefits available to Colorado's unemployed workers. Colorado employers pay into the state Unemployment Insurance Trust Fund, which has struggled for financial stability since the recession of 2002, causing employers to be hit with extra surcharges. The recession of 2008 significantly worsened the problem, and the fund's negative balance reached an excess of $600 million.  To erase a negative balance in the state Unemployment Insurance Trust Fund, proceeds from a new bond issue will be put toward the fund. This will eliminate additional solvency surcharges that have been assessed to Colorado employers since 2004, contributing to overall employer savings from $20 to up to $120 per worker beginning next year.