HAZY SKY THE RESULT OF SMOKE FROM SEVERAL IN AND OUT-OF STATE WILDFIRES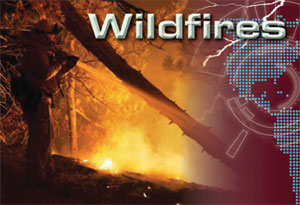 The smoke that's been on the horizon all weekend is coming from fires outside Northwest Colorado.  There have been few fires in the area, all of which were extinguished quickly.  The latest was yesterday near the intersection of Highway 13 and Moffat County Road 27, near the old Craig Sawmill.  There was also an 80 acre blaze near Colowyo Coal Mine Saturday night.  However in other parts of the state, and in surrounding state's, huge wildfires are still burning and sending a lot of smoke in the air, some of which has made it to the Western Slope.  Two of those fires are burning in the Medicine Bow National Forest.  A blaze in Utah, one in Mew Mexico, a few in Southwestern Colorado, and several on the Front Range are also contributing to the hazy sky.  And some residents woke up to a film of ash on their vehicles Sunday morning.  The smoke made for a beautiful, red sunset Saturday night, but can cause problems for those with respiratory problems.  Anyone with asthma or other breathing ailments, should stay indoors as much as possible, with windows and doors closed.
STAGE 2 WATER RESTRICTIONS IMPLEMENTED IN STEAMBOAT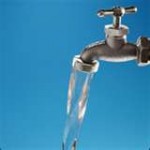 Stage 2 water restrictions have gone into effect in all of Steamboat's water districts.  The Yampa River has been dropping to historic lows, and discharges from Fish Creek Reservoir are exceeding natural inflows, prompting the districts to issue a drought warning and announce mandatory Stage 2 water restrictions.  There will be no outdoor watering between 10 in the morning and 6 in the evening.  Residents are banned from washing their cars in their driveway, and running outdoor water fountains.  Hard surfaces should be swept instead of washed, water should not be used for residential dust control, and swimming pools should only be filed once for the year.  Some suggested water saving tips include avoiding watering on windy days, and adjusting sprinklers to avoid watering hard surfaces.  It's not clear how long the mandatory restrictions will be in place, however Steamboat water officials ask residents to be patient, as they will need to see some significant rainfall for restrictions to be lifted soon.  Craig officials say their water situation is good.  Despite the low flows on the Yampa, the Moffat County Commissioners said last week there is probably two years worth of water in Elkhead Reservoir.
FRISBEE GOLF COURSE IN STEAMBOAT CLOSED DUE TO FIRE DANGER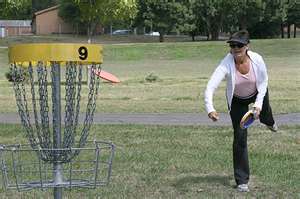 Extreme fire conditions have prompted Colorado Mountain College Officials to shut down their Frisbee Golf Course.  The course is located along a nature trail, and school staff has noticed people smoking in the area.  Stage 2 fire restrictions are in place, banning smoking anywhere except inside a vehicle or building.  School staff has also been taking apart fire rings along the trail to deter people from using them.  Frisbee golf baskets have been taken down, and signs are being posted to remind visitors of the fire restrictions in place.
RABBIT IN DINOSAUR MONUMENT FOUND TO HAVE TULAREMIA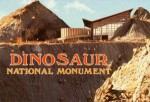 A rabbit found in Dinosaur National Monument has tested positive for tularemia, a disease rare to humans, but naturally occurring in small animals.  The rabbit was found in the Gates of Ladore campground.  While the disease is rare in humans, wildlife officials would still like residents to be careful.  The disease is fairly common in rabbits, snakes, rodents and insects.  Humans usually contract it through a bite from an insect.  Because the threat to humans is minimal, the campground will stay open.  Signs will be placed to let campers know the disease is present.  Symptoms can include fever, headache, cough, muscle aches and chills.  If you have any of these symptoms after visiting the infected area of the monument, you're encouraged to contact your doctor.
MOFFAT, ROUTT COUNTIES ELIGIBLE FOR GRAZING ON CRP ACRES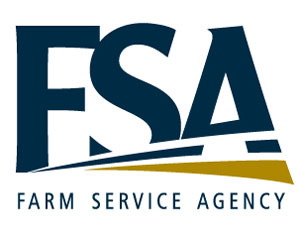 Moffat and Routt Counties have been authorized for emergency grazing use of Conservation Reserve Program acres for fiscal year 2012.  They are 2 of 8 counties that are getting the authorization, due to drought conditions.  The announcement is effective immediately and ends September 30th.  Additional counties are expected to be added to the list later.  If you have questions about your eligibility, call your local Farm Service Agency Office.
CONGRESS APPROVES PILT AND SRS PAYMENTS FOR ANOTHER YEAR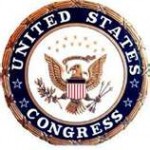 Congress has voted to continue PILT and SRS payments to rural communities.  The SRS, or Secure Rural Schools Act, provides resources for public schools, road improvement and maintenance projects, and forest renovation and improvement projects in and around National Forests.  The PILT, or Payment in Lieu of Taxes program compensates county governments for the property tax they can't collect on Federal land.  Both have been extended for a year.  Colorado lawmakers are hoping to get a longer extension worked out soon.
NEW LAWS HAVE TAKEN EFFECT IN COLORADO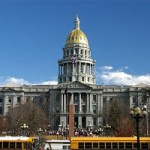 A sweeping change to how Colorado  teaches children how to read is among the laws have taken effect as the state began a new fiscal year yesterday.  The child literacy bill won't go until full effect for years, but its enactment sets in motion a dramatic revision to statewide benchmarks for making sure pupils read by fourth grade.  The new law requires additional help for children struggling to learn to read. By the end of third grade, students who are behind on reading would not be allowed to go to fourth grade without permission of the school superintendent.  Other laws that went into effect yesterday include a reorganization of the state's energy office, registration requirements for sex offenders who don't have a residence, and incentives to attract film production to Colorado.
COLORADO IS AWARDED SATELLITE PATENT OFFICE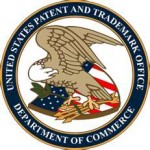 Colorado has been selected as the second state to receive a Satellite Patent Office by the U. S. Department of Commerce.  Three new satellite offices are being placed throughout the country, all three of which are expected to bring their states a boost to their economies.  The office is expected to bring hundreds of direct jobs, and even more indirect jobs to the state, and is expected to lead to economic activity totaling $440 million in the first five years of operation.