FIREFIGHTERS RESPOND TO LOCAL BLAZES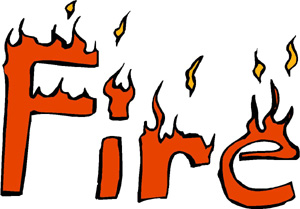 Firefighters in Moffat and Routt Counties responded to blazes yesterday.  In Routt County a fire near Stagecoach Reservoir destroyed two barns, before firefighters were able to get to it.  The blaze was on the Lost Elk Ranch.  In Moffat County, firefighters put out a blaze north of Yampa Valley Electric Association on Johnson Road.  With wildfire threats as high as they are, local firefighters say they are reacting quickly to reports of smoke or fire.  There were no injuries reported in either of those fires.
COLORADO WILDFIRES PROMPT FEDERAL DISASTER DECLARATION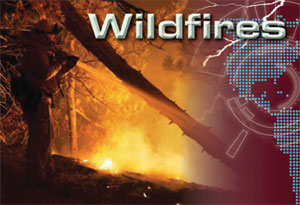 The Federal Emergency Management Agency has declared the wildfires in Colorado a Federal Disaster.  President Obama will tour fire ravaged communities today.  The declaration makes available a number of Federal programs to assist in the response and recovery efforts.  That assistance could come in the form of temporary housing, home repair or replacement, debris removal, and repairs and restoration to publicly owned facilities.  The two largest fires burning in Colorado are the High Park Fire, which has burned over 87,000 acres and has destroyed 257 homes, and the Waldo Canyon Fire, which has burned 18,000 acres and over 300 homes.  Over 32,000 people have been evacuated from the Colorado Springs area, where the Waldo Canyon Fire is burning.
FIRE RESTRICTIONS ARE STRENGTHENED IN ROUTT COUNTY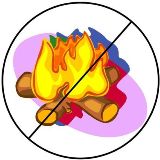 Routt County has strengthened fire restrictions for State Parks within the county.  Fire restrictions at Pearl Lake, Stagecoach, Steamboat Lake, and Yampa River State Parks are now at stage 2.  The heightened restrictions ban any open flames, including campfires and barbecue grills in designated areas.  Park Managers say the very hot and dry conditions have created extreme fire danger.  Fire bans are in place all over Northwest Colorado on private, state, and federal lands.  If you have any questions about the fire ban, call your local County Sheriff's Office.
OBAMACARE REACTION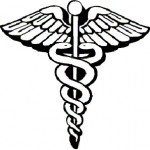 There has been a lot of reaction to yesterday's Supreme Court Decision upholding the individual mandate in ObamaCare, and much of it has been harsh criticism.  Political experts say the justices compromised to rename the mandate a tax, and ruled that because everyone would eventually seek out health care, the tax was legal.  Those who fail to buy health insurance will pay the IRS 1% of their annual earnings during the tax season as a penalty.  Some lawmakers are vowing to repeal the law, but say the battle will be uphill unless a new president is elected, and Congress gains more conservative representation.  The law was passed in 2010, while democrats held a super majority.  The law has been opposed by small business owners and several health organizations.  It has also been criticized for forcing people to pay for procedures that they are morally opposed to, such as abortion.
COLORADO PREPARED FOR HEALTH CARE RULING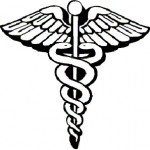 The Supreme Court ruling upholding most of the federal health care provisions gives more certainty to Colorado's implementation of insurance exchanges mandated by the law.  Lawmakers last year passed a bill to create the Colorado Health Benefit Exchange, which forms a virtual marketplace to allow individuals and groups the ability to purchase health insurance at discounts like those in larger risk pools. The exchanges are expected to launch October 2013.  Republican Attorney General John Suthers says he was disappointed by the ruling, but that Colorado was smart to begin implementing its own exchanges rather than having the federal government imposing a system for them.  Ten states and the District of Columbia have passed insurance exchange laws to establish exchanges.
OBAMA ACCUSED OF BREAKING TRANSPARENCY PROMISE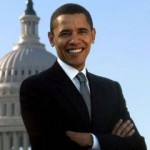 President Obama is being accused of breaking yet another campaign promise.  The president has been taking shots from lawmakers and political experts since the Supreme Court upheld the individual mandate in ObamaCare as a tax increase.  One of Obama's biggest promises made to the American public while campaigning, was that he would not increase the tax burden of the middle class.  Yesterday's decision is said to be the biggest tax increase in American history.  Colorado Representative Cory Gardner is now criticizing the president for breaking another promise.  When elected, Obama said his administration would be the most transparent in U.S. history.  However, yesterday the President invoked executive privilege to avoid testifying about his involvement in the Fast & Furious case.  Attorney General Eric Holder was found to be in contempt of Congress yesterday.  The vote reflected Congress' frustration at Holder's refusal to provide them with information about the case.
STEAMBOAT TO MAKE MORE BUSES AVAILABLE DURING 4TH OF JULY FESTIVITIES

The City of Steamboat is making more buses available on the 4th of July.  Due to the extra festivities downtown, Steamboat Transit will operate additional free night-time shuttle service from 10:40 in the evening to 2:20 in the morning.  They'll also provide extra unscheduled buses during the day to help with increased passenger demand.  Shuttles will leave from both the Stockbridge and at 7th and Lincoln every 20 minutes all day.  Parking will be available downtown, and at the Stockbridge Multi-Modal Center west of downtown.  You can find a schedule by clicking here.