RED FLAG WARNINGS ISSUED FOR ROUTT, SWEETWATER COUNTIES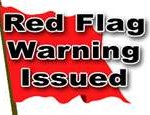 Red Flag Warnings have been issued for Routt County in Colorado, and Sweetwater County in Wyoming today.  Temperatures above 90 and gusty winds make conditions right for a wildfire to get out of control.  The potential for dry thunderstorms makes firefighters even more nervous.  So far, firefighters have been able to get a quick handle on the Northwest Colorado blazes when they've started.  But they need the public's help in keeping with that trend.  Strict fire bans have been adopted by all communities in Northwest Colorado, that ban the use of any fireworks or open flames.  Firefighters say they have enough to worry about from Mother Nature, without having to respond to preventable, human-caused fires.  The severity of the fire danger has been seen with the cancellation of professional 4th of July fireworks displays in municipalities across the state.  For a list of fire safety tips, click here.
LAWMAKERS URGE PEOPLE TO DONATE TO FIRE VICTIMS THROUGH RED CROSS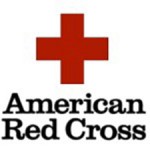 Colorado's lawmakers have been asking the public to help out the victims of the wildfires now burning throughout the state, by donating to the American Red Cross.  The Red Cross has several stations set up throughout the state to help out the many victims displaced by the fires.  Over 30,000 people have been evacuated from the Colorado Springs area alone.  The Waldo Canyon Fire has consumed over 15,000 acres so far, and firefighters only have it about 5% contained.  The Red Cross has 4 stations set up for that blaze alone.  Another major fire, the High Park Fire in the Fort Collins area, has burned over 87,000 acres and 257 homes.  It's about 75% contained.  If you're interested in making a donation to the Red Cross, click here.
STATE TOURISM OFFICE TO KEEP VISITORS UPDATED ON WILDFIRE STATUS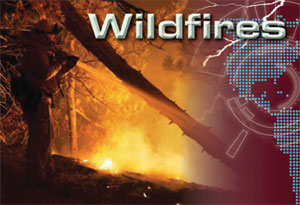 The State Tourism Office has put together a website that provides regular updates on tourism related attractions and destinations close to wildfires.  Tourism Director Al White said the state wants to create the best vacation experience possible for those still planning trips to Colorado this summer.  The site can also be useful for those planning to travel from within the state.  Although it's too early to tell how the fires will affect the summer tourism season, White says those that serve as tourist destinations have been doing an excellent job of managing the visitor experience, by updating their customers on the progress of the blazes.  The state is now providing help by putting that information on-line.  To access the site, click here.
AIRLINES RELAXING FEES FOR CHANGES TO TRAVEL PLANS DUE TO WILDFIRES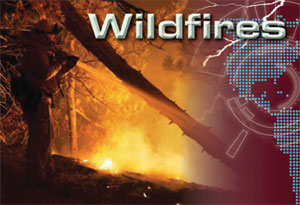 Frontier Airlines and United Airlines are relaxing fees for changing itineraries, if travelers are affected by the wildfire near Colorado Springs.  Frontier says travelers who were scheduled to go through Colorado Springs through July 4 may be eligible to have fees for changing their plans waived. United says travelers going through Colorado Springs through July 2 may be eligible.  Colorado Springs Airport officials say American Airlines and Delta Air Lines are encouraging travelers to call them if they want to ask about changing travel plans.
GROUP TO HOLD PUBLIC MEETING NEXT WEEK TO DISCUSS CASINO IDEA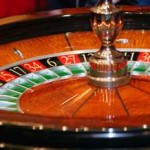 A group that has been pitching the idea of putting a casino near Yampa Valley Regional Airport will hold a public informational meeting next week to discuss the idea.  The group of Routt County business owners and managers has spent about a quarter of a million dollars already, just to study the idea.  The casino would have to be American Indian-owned, but the group hasn't approached a tribe about it yet.  The group would like to gauge the public's interest before moving further along.  Next week's public meeting will be July 5th at 5:30 at the Haven in Hayden.
GOP CALLS FOR UNITY IN COLORADO HOUSE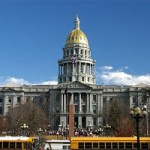 The leadership of the Colorado Republican House's fragile majority appealed for unity after primary elections that knocked off some GOP incumbents.  Republican House Speaker Frank McNulty said in a statement after Tuesday's primaries that "now is the time to unify" and grow the GOP's House majority. Republicans hold a one-seat advantage in the House.  State redistricting influenced races because Democrats succeeded last year in getting maps approved that drew Republican incumbents into the same districts.  Republican House Leader Amy Stephens beat fellow Republican Rep. Marsha Looper in one of the more heated races.  In the Senate, Republican Representative Randy Baumgardner defeated Republican Senator Jean White.  Two Republican House incumbents lost primaries to move to the Senate.  Both parties will now focus on controlling the House and Senate in November.
STUDY SHOWS NO LINK BETWEEN POT SHOPS AND TEEN USE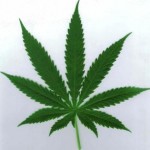 A study shows the numerous outlets for legal medical marijuana have not boosted pot use by teens.  The study was done by the University of Colorado Denver and other colleges.  Economists' review of national and state surveys and drug tests showed no correlation between an uptick in recent teen drug use and the increased availability of pot.  The best numbers available don't show any greater use in states that have legalized medical marijuana dispensing.  Some of the vocal critics of expanded marijuana dispensaries were not available for comment on the study.