MOFFAT COUNTY'S CONCI IN TOP 16 AT OLYMPIC TRIALS TONIGHT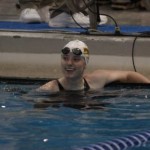 A Moffat County High School graduate is attempting to qualify for the 100 meter backstroke at the Olympic Trials today (Tuesday).  Kelsey Conci graduated in 2008.  She swam the same event for Moffat County, finishing as a state champion her senior year.  Conci started in a field of 168 swimmers this morning, and is among 16 swimmers that have made it into the semi-finals.  Tonight's top 8 finishers will swim again tomorrow evening in the finals, with the top two going to the Olympics.  Tonight's meet can be seen on KUSA channel 9 starting at 7.  Pictured: Kelsey Conci
COLORADO'S PRIMARY ELECTION IS TODAY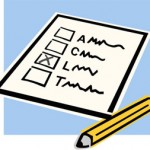 Today is Colorado's Primary election.  The election is being conducted primarily by mail, but poll voting is also available.  In Northwest Colorado Republican voters will be choosing between Jean White and Randy Baumgardner for November's Senate District 8 race.  There are no opposed candidates on the democratic ballots in Moffat, Routt, and Rio Blanco Counties.  In Moffat County Republicans choose between Audrey Danner and Chuck Grobe for the District 2 County Commissioner seat.  In Routt County there is a three way race between Brita Horn, Tony Stich, and Jim "Moose" Barrows for county commissioner.  And in Rio Blanco County, Jon Hill and Christine Brasfield will battle for one County Commissioner seat, while Jeff Eskelson and Kai Turner will battle for another.  Ballots are due by the end of business at the designated drop-off point for your county.  If you have any questions, you can call your County Clerk and Recorder.
FOREST OFFICIALS ENACT STRONGER FIRE RESTRICTIONS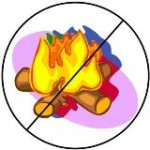 Medicine Bow/Routt National Forest Officials have implemented stronger fire restrictions within the forest. Rangers say due to record high temperatures, exceptionally dry conditions, and no forecasted relief from the weather, the restrictions are necessary.  The Stage-2 restrictions mean you cannot use any type of open flame, including a campfire, stove fire, or charcoal grill.  Smoking is only allowed inside your vehicle.  Chainsaws or other tools that use combustible engines must have the proper spark arresters.  Off highway vehicles must also be parked in a clearing to keep dry vegetation from igniting off of a hot engine.  Violations can result in a $5,000 fine, and up to 6 months in jail.  If you have questions, call your local forest service office.
TROUT UNLIMITED WANTS TO WORK ON NEW PLAN FOR DRILLING THE ROAN PLATEAU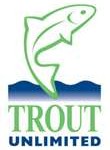 In the wake of District Judge Marcia Krieger's ruling last week that the Bureau of Land Management didn't adequately analyze impacts to the Roan Plateau's environmental assets before leasing the plateau for natural gas drilling, Trout Unlimited would like to be involved in decisions regarding how the Roan will be explored for energy.  While Trout Unlimited is not opposed to extracting natural gas from the plateau, they've never supported drilling on top of the plateau.  The group says they support directional drilling, leaving the top as undisturbed as possible, which would benefit wildlife by keeping their habitat undisturbed.  The group is offering to work with the BLM to come up with an environmentally sound plan.
TEENS BUSTED IN WYOMING FOR CAR THEFT AND CRASH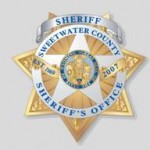 A couple of joy-riding teenagers have gotten themselves in hot water in the Rock Springs area.  18-year olds Taylor Berry and Jacob Swisher were caught after they crashed the Plymouth Neon they were in near the Mountainaire Animal Clinic north of Rock Springs.  When contacted at the scene by authorities, the two became combative, and Berry was tazed by one of the deputies.  The Neon was determined to have been stolen from an apartment complex earlier in the day.  Further investigation showed the two arrived in Rock Springs in a vehicle that was stolen in Evanston.  That vehicle was recovered later. Berry and Swisher are each charged with felony Larceny, wrongful taking or disposal of property, and conspiracy to commit larceny. Berry was also charged with Interference of a Peace Officer, while Swisher was also charged with Reckless Driving and driving without a valid license.
LAWMAKERS ASK VILSACK TO RELEASE MORE GRAZING LAND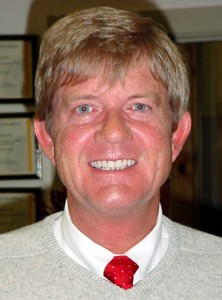 In light of the severe drought affecting Colorado,U.S.Representatives Cory Gardner and Scott Tipton are asking Agriculture Secretary Tom Vilsack to open up additional land for emergency livestock grazing.  The two lawmakers have written directly to Vilsack, saying that farmers and ranchers throughout the state need additional acreage to keep their livestock healthy and viable for future production and sale.   The United States Department of Agriculture (USDA) has the ability to offer a Secretarial Disaster Designation and open up land that is part of the Conservation Reserve Program (CRP) and the Conservation Reserve Enhancement Program (CREP). Earlier this month, Gardner asked Secretary Vilsack to issue a drought designation for affected counties in Colorado. Vilsack's office has not yet replied to the request.
IMMIGRATION RULING SHOWS NEED FOR ACTION FROM FEDERAL GOVERNMENT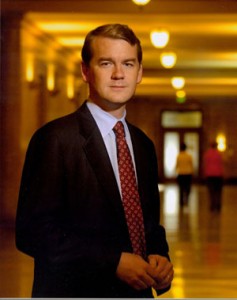 Not all supporters of Arizona's attempts to come up with their own immigration laws are calling yesterday's Supreme Court Decision a defeat.  Some lawmakers have said the fact that the decision had to be made in the first place shows that states and citizens are impatient with the federal government's lack of border security.  Even Senator Michael Bennet, who has been an advocate for tuition breaks for illegal immigrants, said in a statement yesterday that Colorado's families, businesses, law enforcement and communities have suffered mightily from congressional inaction."  He went on to say "We should take this ruling as yet another cue that we need to do the work to address this problem."  Yesterday's ruling effectively stops states from making their immigration laws stronger than federal laws.
WYOMING DEPUTIES TAKE SUICIDAL MAN INTO CUSTODY AFTER ARMED STAND-OFF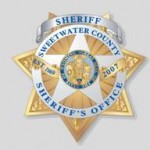 A Rock Springs man staged an armed stand-off last week.  Friday afternoon, 31-year old Christopher Bowman's wife called authorities and told them her husband had been drinking all day, and was now threatening suicide.  She had already removed several weapons from the home by the time she called the Sheriff's Office, but told them their was at least one more in the house.  She then told them that Bowman had mentioned committing suicide by forcing officers to shoot him.  The Sweetwater County Sheriff's Office's Tactical Response Team carried out a tactical entry into the house.  While Bowman had a knife on him at the time, and physically fought with officers, nobody was hurt while he was subdued and taken into custody.  Bowman has been charged with reckless endangering and interference with a peace officer.