NORTHWEST COLORADO UNDER RED FLAG WARNING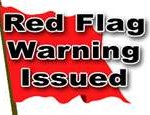 It's another Red Flag Warning Day in Northwest Colorado, despite having a little rain in the forecast.  Weather experts say the amount of moisture expected to hit the area is minimal, and won't provide much help when it comes to the fire conditions in the area.  Temperatures will reach into the 90′s today, and thunderstorms will bring wind and lightning, adding to the wildfire danger.  There are fire bans on all federal, state, and private lands in Northwest Colorado.  The bans cover all open flames, including campfires and agricultural burns.  If you have questions, you can call your local County Sheriff's Office.
REPORTS SAY CRAIG FIREWORKS DISPLAY HAS BEEN CANCELED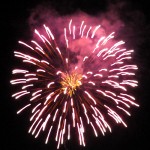 Reports say Craig Fire Rescue has canceled Craig's 4th of July fireworks show.  Firefighters have been pondering whether or not to put on their annual display, because of the dangerous wildfire conditions.  Fire Chief Bill Johnston said at one point that their show would depend on the BLM and Sheriff's resources that would be available to help if a fire were to get out of hand.  However new reports show that firefighters have decided to take the safe route, and simply cancel the show.  Steamboat authorities have already canceled their annual display.  Meeker officials say their show will only be canceled if the state prohibits them from putting it on.
TYLER PIKE INVOLVED IN ANOTHER CAR ACCIDENT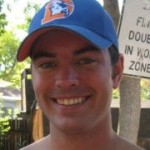 A former Craig man who spent the better part of the first half of this year recovering from a New Year's Eve car accident on the Front Range, has been involved in another crash here at home.  Tyler Pike was in a medically induced coma for days after he left a moving vehicle driven by his then girlfriend, suffering massive head injuries.  Pike had returned to Craig, after going through intense rehabilitation.  According to troopers, Pike may have been intoxicated when he rolled his car into a ditch Friday morning just north of Craig.  He was taken to The Memorial Hospital with minor injuries.  He was arrested for suspicion of DUI, careless driving, and driving without a valid license.
TWO RANGELY WOMEN HOSPITALIZED AFTER RIO BLANCO COUNTY CRASH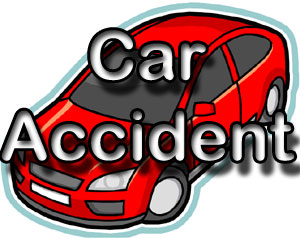 State Troopers believe alcohol may have been a factor in a crash Saturday, that sent two Rangely women to the hospital.  Troopers say 24 year old Dara Rowley was likely driving too fast on Rio Blanco County Road 2, just west of Rangely, when she lost control of her car on a curve, overcorrecting and colliding with the side of a mountain.  Rowley suffered moderate injuries, and was treated and released from Rangely District Hospital.  Her passenger, 26 year old Trisha Doruth, was airlifted to Saint Mary's in Grand Junction with serious injuries.  The State Patrol says the investigation into the accident has shown that alcohol may be a contributing factor in the crash.
FOREST OFFICIALS REMIND VISITORS OF TEMPORARY CLOSURES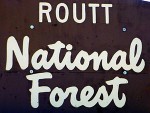 Officials with the Medicine Bow/Routt National Forest are reminding visitors that there are always projects going on within the forest that could mean road closures and restricted access to certain areas.  Projects may include road maintenance, hazardous tree removal, and fuels reduction.  Some areas are already closed due to work in the area, while still other closures are planned for the future.  There will also be several temporary closures, as loggers haul out dead trees.  Those wanting to visit specific areas of the forest should call their local Forest Service Office to be sure of what areas will be open.
BLM SEEKING MEMBERS FOR WILD HORSE ADVISORY BOARD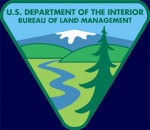 The Bureau of Land Management is gathering interest for three seats on their Wild Horse and Burro Advisory Board that will come open in March.  The seats each carry three-year terms.  The Board advises the BLM when it comes to wild horse issues, and is made up of various interests, including public interest, horse advocacy, and natural resource management.  The areas that will need to be filed next year are Humane Advocacy, Wildlife Management, and Livestock Management.  Federal and State employees are not allowed to serve.  If you are interested, click here.
VESICULAR STOMATITIS PROMPTS NEW REQUIREMENTS FOR INCOMING LIVESTOCK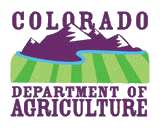 Due to an outbreak of Vesicular Stomatitis in New Mexico, Livestock Officials in Colorado have issued a new requirement for producers entering Colorado from New Mexico.  The requirement applies to anyone bringing in horses, mules, cattle, bison, sheep, goats, swine, and camelids from New Mexico.  The new rule simply requires health inspection papers to state that the animals being brought in have shown no signs of Vesicular Stomatitis and have not come from one of the 11 quarantined sites in New Mexico.  Vesicular Stomatitis causes blisters in the mouths and above the hooves of infected animals, and erosions and sloughing of the skin on the muzzle, tongue, teats and above the hooves.  If you think one of your animals has come down with Vesicular Stomatitis, you're encouraged to contact State and Federal animal health authorities immediately.