YAMPA RIVER CLOSED TO FISHING INSIDE STEAMBOAT CITY LIMITS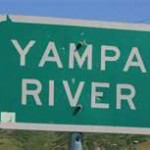 Steamboat anglers are going to have to travel outside city limits to throw their lines in the water for a while.  Colorado Parks and Wildlife officials have closed the Yampa River to fishing from the Chuck Lewis State Wildlife Area, through the entire city of Steamboat.  The closure is due to low flows and rising water temperatures, which have severely stressed the fish in the river.  They say even fish caught and released could die due to the added stress.  Wildlife officials also warn that other rivers in the state could see similar closures.  The Yampa River closure is a voluntary one for now, but if conditions worsen, it could become mandatory.
BLM, FOREST SERVICE IMPLEMENT STRICTER FIRE BAN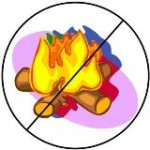 BLM lands in Northwest Colorado are now under stricter fire bans.  The BLM upped the level of fire restrictions to stage 2 today, which now prohibits any kind of open campfire, even within existing fire pits.  Gas grills can still be used, but there are to be no open flames what-so-ever on BLM land. White River National Forest officials are implementing the same restrictions.  Welding or cutting torches are also forbidden, and of course fireworks are always prohibited on federal land.  According to a press release from the BLM, the moisture readings in vegetation in Northwestern Colorado are drier than they have been in the last decade, and the "Energy Release Component", which measures how hot a fire would burn, is as high as it's been in that same time period.
BLM HAULING WATER TO WILD HORSES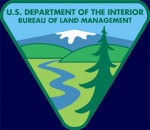 The dry conditions are starting to effect wild horses in Colorado.  The Bureau of Land Management recently began delivering water to wild horses in response to the drought conditions.  They have also issued an emergency closure for areas in the vicinity of Texas Mountain south of Rangely, where the situation is particularly severe.  Supplemental water sources are being brought in for herds in the Piceance-East Douglas herd and the Sand Wash herd near Maybell.  The closure prohibits access to those BLM lands.
WILDLIFE OFFICIALS URGE PUBLIC TO LEAVE YOUNG WILDLIFE ALONE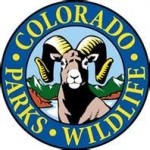 Wildlife officials are reminding residents to leave young wildlife alone.  They say that's the best chance an animal has to survive.  Often times, well-meaning people interfere with young wildlife by trying to provide assistance where none is needed.  They say young animals that appear to be abandoned, usually are just waiting for mom to return from foraging or other activities.  Mom will often leave the baby alone for several hours, both foraging for food and drawing predators away from her young.  When a human find the baby and interferes, their scent alone can keep the mother from returning.  It could also draw predators to an area they wouldn't have explored before.  Wildlife can also carry disease, and picking up young animals could make a person sick.  If you seriously believe an animal has been abandoned, or is in danger, your best option is to call a wildlife officer.
DROUGHT MANAGEMENT WORKSHOP TO BE HELD IN STEAMBOAT NEXT WEEK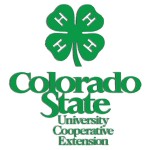 The Community Agricultural Alliance and Routt County C-S-U Extension are teaming up for a Drought Management Workshop for agricultural producers.  The meeting will be held in Steamboat next week.  Some of the discussion topics include USDA designations and programs, Forest Service and BLM recommendations and restrictions, management plans for herd reductions, and local fire evacuation and management plans.  Local agricultural producers are encouraged to show up and provide input as to which resources they need, and in turn, what they can provide.  The workshop is Wednesday night from 7 to 9 in the Commissioners meeting room of the Routt County Courthouse.
SENATOR JEAN WHITE RECEIVES CONSERVATIVE AWARD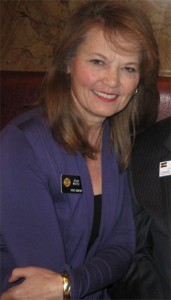 Senator Jean White has received an award from the American Conservative Union.  The Conservative Award is given to legislators who support conservative principals on a wide range of issues.  The ACU says they chose White for the award because of the consistent conservative principles she reflected during the latest legislative session.  The award will be formally presented at a reception hosted by the American Conservative Union next week.
JOURNEY OF HOPE PASSES THROUGH CRAIG AND STEAMBOAT THIS WEEKEND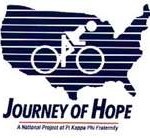 Push America's Journey of Hope, a cross country bike ride to raise awareness of people with disabilities, arrives in Craig today.  The team will start arriving from Dinosaur later this morning, and will hold a bicycle safety seminar at the Boys and Girls Club at 2 this afternoon.  They'll have dinner and a friendship visit with Horizons residents at 6 tonight.  The riders will stay the night, and make their way to Steamboat tomorrow.  The team will be at Steamboat High School at 11:30 tomorrow morning.  There will be another dinner and friendship visit with Horizons residents later in the evening.  Organizers are hoping the Craig and Steamboat communities will show up to support the riders and their cause.
HOUSE PASSES DOMESTIC ENERGY AND JOBS ACT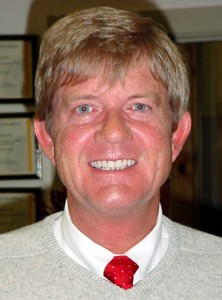 This week, the House passed, with bipartisan support, the Domestic Energy and Jobs Act, which includes Representative Scott Tipton's Planning for American Energy Act. The legislation would establish a true all-of-the-above domestic energy plan, putting into place common sense steps to create a framework for using federal lands to responsibly meet America's energy needs.  Under the Planning for American Energy Act, the non-partisan Energy Information Administration provides the projected energy needs of the United States for the next 30 years to the Secretary of the Interior and the Secretary of Agriculture on which they then base four year production plans. The legislation advances responsible domestic energy development without repealing a single environmental regulation or review process.