CRAIG FIREFIGHTERS BATTLE 2,000 ACRE BLAZE NEAR WESTERN KNOLLS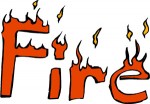 A fire west of Craig forced some people out of their homes temporarily last night.  The fire was estimated at roughly 2,000 acres, and was fought on the ground and through the air.  Authorities had to evacuate Moffat County Road 81 and residents of the Westview Subdivision.  Western Knolls residents were put on alert, but were never evacuated.  The Moffat County Sheriff's Office used the reverse 9-1-1 system to send out the alerts.  Firefighters have yet to determine the cause of the blaze, but say there has been no recent lightning in the area.  No structures were lost, and nobody was hurt.  Firefighters believe they have completely extinguished the blaze, but will monitor the area for hot spots over the next few days.  Fire bans have been put in place all over Northwest Colorado, and 4th of July fireworks shows have been canceled in Steamboat and Oak Creek, due to the dangerously dry conditions in the state.  If wildfires are burning in the area, using up BLM and Sheriff's firefighting resources in Moffat County, Craig Fire Chief Bill Johnston says their show will also be canceled.
STEAMBOAT ASKS RESIDENTS TO VOLUNTARILY LIMIT WATER USE

Steamboat's water districts are asking residents to voluntarily limit their water use this summer, especially when it comes to irrigation and other outdoor use.  Lack of moisture over the winter months, and into the summer, have created a situation in which the city's sources for water have already been depleted.  The city usually depends on reservoir releases and flows from Fish Creek for their supply, however all resources are already at mid summer levels.  If drought conditions continue, residents may find themselves under mandatory restrictions.  Some tips on conserving water include watering lawns during the evening hours, setting timers to avoid over-watering, and making sure sprinklers are positioned to make every drop count.  More tips can be found by clicking here.
STEAMBOAT, YVLT GET OVER $2.3 MILLION FROM GOCO

The City of Steamboat and the Yampa Valley Land Trust have been awarded over $2.3 million in Lottery funds by Great Outdoors Colorado.  The Yampa River Valley is one of just two areas in Colorado to be identified through the America's Great Outdoors Initiative, a national program that recognizes the top two most important conservation and recreation areas in each of the fifty states.  With the money, the Yampa Valley Land Trust will work with a private landowner to place a conservation easement on a piece of private property south of Steamboat, that is surrounded by private and public land.  The parcel is bisected by a significant reach of the Yampa River.  The easement project is expected to protect important wildlife habitat, as well as provide public access to fishing areas.  The City of Steamboat will improve river recreation and access opportunities on the river west of Steamboat, by excavating the channel to create the water depth needed for boating and fishing at low flows.  Bank stabilization and expansion of a river access point are also part of the project.  The Rocky Mountain Elk Foundation also received over $680,000 from GOCO to buy a 686 acre conservation easement from the Flying Diamond Ranch between Oak Creek and Steamboat.
COMMISSIONERS RESPOND TO PUBLIC OUTCRY OVER ENERGY RESTRICTIONS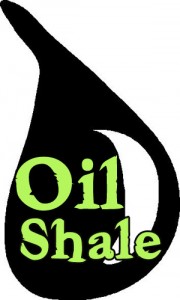 In response to regional news reports that a meeting hosted by Uintah county on March 27th of this year was illegal, Uintah County Commissioner Mike McKee confirmed Monday that the meeting did take place. The first part of the meeting was public, and advertised as such. However, according to a Vernal radio station the second section was closed to the public, prompting citizens to question whether open meeting laws were violated. McKee said that during that closed session participants did strategize about a possible lawsuit against the Department of the Interior over the potential reduction in lands available for oil shale and tar sands. McKee said that litigation does not have to be pending for a meeting to be closed on that issue. McKee said he was not surprised by the reaction, and added that the county has preserved its legal strategy from day one. Some county commissioners in Colorado have also taken heat for attending that closed door meeting without giving notice to their constituents.
(help from KVEL/KLCY)
MARINE LAW ENFORCEMENT WILL BE LOOKING FOR DRUNK BOATERS THIS WEEKEND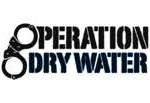 Colorado marine law enforcement officers will be out looking for drunk boaters this weekend.  Last year, boating fatalities jumped to their highest rate since 1998, and boating under the influence was the leading contributing factor.  That's according to the U.S. Coast Guard.  Operation Dry Water 2012 is a nationwide campaign to enforce drinking and boating laws and educate the public on the dangers involved.  The operation means increased checkpoints and patrols on public waters.  The extra enforcement will take place from Friday through Sunday.
WEST NILE FOUND IN FORT COLLINS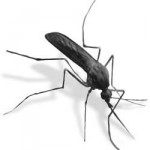 Mosquitoes infected with the West Nile virus have been found in Fort Collins.  The Larimer County Department of Health and Environment says the infected insects were found in a trap retrieved on June 5.  The discovery is about a month earlier than usual.  Most human cases of the disease are mild. Severe symptoms include a high fever, neck stiffness, disorientation, coma or convulsions.