STEAMBOAT FIREWORKS SHOW CANCELLED, OTHERS COULD FOLLOW SUIT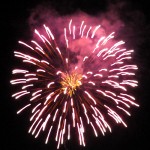 The Steamboat Fire Department has canceled this year's 4th of July fireworks show.  Fire officials there say the conditions are too dangerous and their resources are too limited to put on the annual display.  Craig firefighters say their show is also in danger.  They're counting on firefighters from the BLM and the Moffat County Sheriff's Office to back them up.  However, if those extra resources are pulled away by a wildfire, they will also have to cancel.  Authorities in Meeker say their show will go on unless the state cancels all professional shows.  Moffat County Deputies and Craig Police Officers will be taking a no tolerance approach to illegal fireworks this year.  Sheriff Tim Jantz says his office has been more than lenient in the past, but this year will be different.  He says deputies will automatically ticket any violator.  Fines can be in the thousands of dollars and penalties can include jail time.  The Hayden Town Council plans to implement fireworks and open fire restrictions during their regular meeting Thursday night.
OFFICIALS CONSIDER KICKING TUBERS OFF THE YAMPA RIVER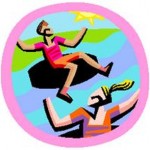 The Yampa River's rafting season is running out of steam because of declining river flows.  Rafting companies say it has been a brutal year, with water levels far below yearly averages. The National Weather Service says the river could close to rafting and tubing to protect wildlife as early as tomorrow.
STEAMBOAT POLICE OFFER REWARDS IN TWO SEPARATE CASES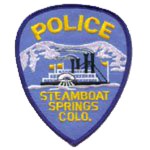 A string of car break-ins has Steamboat Police asking for the public's help in finding the culprits.  Police say there have been 37 cars broken into in the last week.  All were left unlocked.  Police believe they are all connected, because in most cases only money was taken, and valuable items were left behind.  A cash reward may be available for information that leads to an arrest.  Meanwhile, a $1,000 reward is being offered for information leading to the arrest of the person who robbed the Southside Station in Steamboat at gunpoint over a week ago.  In both cases, those with information can call either Steamboat Police, or Crimestoppers.
YVEA ANNOUNCES RESULTS OF BOARD ELECTION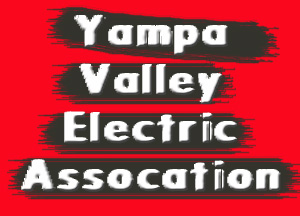 Yampa Valley Electric Association has announced the results from their latest board election.  The board had three open seats.  Nobody entered a petition for the District 1 seat.  Scott McGill takes the District 8 seat.  He was unopposed in the election.  There will be a new face in the District 9 seat, as incumbent Charles Perry was defeated by Russell Garrity.  The YVEA Board will start soliciting candidates who are interested in the District 1 seat and the District 5 seat.  The District 5 spot is being vacated by the resignation of Sam Haslem.
C-DOT WILL START HIGHWAY 40 RESURFACING PROJECT THIS WEEK
The Colorado Department of Transportation is getting ready to start a resurfacing project on Highway 40 near Hayden.  The project bleeds into Mount Harris Canyon, where rockfall mitigation work is also being done.  Guardrails will also be repaired throughout the length of the project.  The work starts Thursday and should end in August.  Crews will be working between the hours of 8 and 4 Monday through Friday, and some Saturdays from 7 to 7.  Traffic will be affected and a pilot car will be leading cars through the area.  C-DOT says delays could last up to 20 minutes.
WILDLIFE OFFICIALS TO DISCUSS VOUCHER PROGRAM CHANGES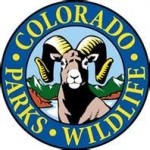 Colorado Parks and Wildlife will meet next week to discuss proposed changes in the Landowner Voucher Program.  Wildlife officials say the program has evolved over the last 50 years, and enrolls about 5,000 properties across the state.  It offers hunting licenses to private landowners whose farms and ranches provide habitat for big game.  The landowner can then sell or transfer that license to anyone.  Under current rules, up to 15 percent of deer, elk and pronghorn licenses in each totally limited hunting unit are made available through a draw process for landowners who own at least 160 contiguous acres of agricultural land.  The proposed changes would alter the proportion of licenses set aside for landowners and tighten up program eligibility rules to ensure that participating properties are actually used by big game animals.  They also call for closer enforcement of program rules.  The meeting will be held June 26th in Colorado Springs.
BLOOD DRIVE IN STEAMBOAT SCHEDULED FOR THURSDAY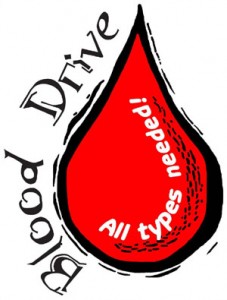 Yampa Valley Medical Center will hold their summer blood drive Thursday.  The hospital says during the summer months, blood donations usually drop by about 20%, while the need stays the same.  One donor can make a difference in three lives.  Staff would like you to make an appointment, however walk-ins will be welcome between 3 and 5:30.  The drive will be held from 12:30 to 6 Thursday at the hospital.  If you'd like to make an appointment, call 1-800-365-0006.  Those planning to donate should eat a full meal and drink plenty of water before donating.  All donors will get a free gift from Bonfils Blood Center.
SPORTSMEN'S ACT WOULD ALLOW BOW HUNTERS TO CROSS NATIONAL PARKS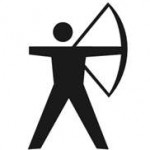 The Sportsmen's Act of 2012 has been added to the latest Farm Bill.  The amendment includes a provision to allow bow hunters to cross national park lands to access adjacent hunting lands.  Currently, bow hunters don't enjoy the same rights to cross national park lands as those with firearms.  Lawmakers say laws regarding bow hunters ability to access those lands need to be clarified, and this amendment accomplishes that.  The Act is supported by several outdoor groups, including the Colorado Bow hunters Association, the Colorado Wildlife Federation, Colorado Youth Outdoors, and the National Wild Turkey Federation.