WHITTLE THE WOOD DRAWS THOUSANDS OF VISITORS TO LOUDY SIMPSON PARK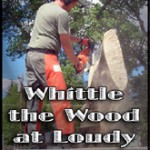 The crowd was light for Friday night's concert at the Whittle the Wood Rendezvous in Craig, but Loudy Simpson Park was packed all day Saturday.  Triple Crown baseball players added to the heavy crowd.  An estimated 2,500 visitors flocked to the park to check out the wood carvings that entrants had been working on since Wednesday.  Bongo Love, a regular at Whittle the Wood took both the People's Choice Award and the Judge's Choice Award with his creation, "Crocodile Sundae".  The crowd was entertained by The James Taylor Experience and The Alter Eagles, both tribute bands.  The Bear River Young Life Car Show in downtown Craig was also very well attended.  You can see pictures from the weekend in the gallery above.
RED FLAG WARNING ISSUED FOR N.W. CO AND S.W. WY TODAY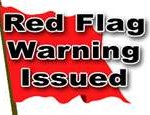 A Red Flag Warning has been issued again for Northwest Colorado and South Central Wyoming.  The area has seen a long stretch of dry, hot, and windy days, with very little precipitation.  Wildfires are a significant threat on Red Flag days, as the conditions make it easy for a fire to spread quickly.  There are fire bans on public and private land in Northwest Colorado. Moffat County residents that want to burn on their properties need to get a permit from the Sheriff's Office.  Burning is prohibited on Red Flag days.
DEMOCRATIC CANDIDATE FOR 8TH SENATE DISTRICT TO APPEAR IN CRAIG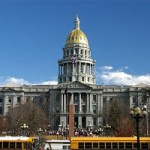 A democratic candidate for Colorado's 8th Senate District seat will meet with Craig residents today.  Emily Tracy is running for the seat currently occupied by Jean White.  White is running against Randy Baumgardner on the Republican ballot.  Tracy will be at Downtown Books from 3:30 to 4:45 this afternoon.  The public is welcome to stop by to meet her.
MEEKER MEN HONORED FOR VOLUNTEER SERVICE IN HABITAT PROGRAM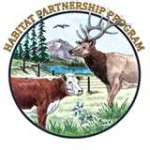 A couple of Meeker residents have been recognized for their volunteer service and dedication to the White River Habitat Partnership Program.  The program's chairman, Michael Grady and wildlife officer Bailey Franklin presented Greg Glasgow and Joe Collins with bronze wildlife statues at a ceremony in Meeker last week.  The two are retiring from the program.  Glasgow served for 19 years representing the U.S. Forest Service as a forest biologist with the Blanco Ranger District.  Collins represented landowners and livestock producers on the committee, and has served since 2002.  The group will now interview livestock growers in an effort to replace Collins. Glasgow has already been replaced by another member of the U.S. Forest Service.  Those interested in filling Collins position can find application information by clicking here.
BLM LOOKING FOR PASTURE FOR WILD HORSE PROGRAM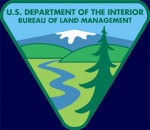 The Bureau of Land Management is looking for landowners interested in providing pasture for their Wild Horse and Burro Program.  The Bureau is looking for long-term facilities in the Western U.S.that can provide a free-roaming environment for up to 2,000 horses.  The agency would offer a one-year contract, with a 5 to 10 year renewal option.  The BLM must remove thousands of animals from wild horse ranges every year to maintain healthy herds.  When the herds get too large, they solicit private landowners for pasture.  Details of the online application process can be found by clicking here.  The deadline for applying is August 1st.
WATCHDOG GROUP SAYS OIL SHALE MEETING VIOLATED OPEN RECORDS LAW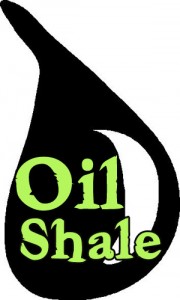 A government watchdog group says a meeting in which a quorum of Garfield County commissioners discussed oil shale policy behind closed doors may have violated Colorado's open-meeting laws.  Colorado Common Cause used open-records requests to obtain documents relating to the meeting in March in Vernal, Utah. The group says the documents confirm the meeting was organized with the intention of having politicians and industry representatives from Utah, Wyoming and Colorado draft a policy position on the federal government's latest oil-shale development plan.  Common Cause says Garfield County's three commissioners violated Colorado's open meetings laws by all remaining in the meeting when it went into executive session.  Commissioner Tom Jankovsky said he didn't know beforehand that the meeting would be private.
MAN ARRESTED AFTER DROPPING OFF SUSPICIOUS PACKAGE AT WYOMING POST OFFICE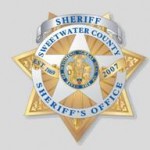 A man acting suspiciously and trying to mail a suspicious package was apprehended by Sweetwater County authorities last week.  Deputies say a man identified as Nicholas Hoffman-Yager tried to mail a package at the Farson post office Wednesday.  The package reportedly had a great deal of writing on it addressed to a number of top federal officials.  He told the postmistress to handle it carefully, and was reportedly acting shifty and nervous.  The postmistress immediately called authorities, who responded to the post office with a bomb squad.  The package was destroyed, and found to be a hoax.  Hoffman Yager was found in the bathroom of a local restaurant, changing clothes.  He was arrested after causing a disturbance in the restaurant.  During interviews, Hoffman Yager represented himself as an associate of the C.I.A.  He remains in custody at the Sweetwater Detention Center, charged with Breach of Peace.
MOFFAT, RIO BLANCO UNEMPLOYMENT RATES DROP, ROUTT'S RISES SHARPLY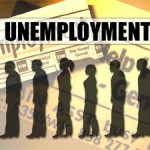 Unemployment rates dropped slightly in Rio Blanco and Moffat Counties for the month of May, and rose significantly in Routt County.  In Moffat County, the rate was recorded at 8.2%, down from 8.3%.  In Rio Blanco County the drop was sharper, from 6% to 5.6%.  In Routt County, the end of the ski season has resulted in a steep rise in the rate, which was 7.6% in April, and 9.8% in May.  The state's unemployment rate in May was 8.1%, slightly better than the national rate at 8.2%.