U.S. CAPITOL CHRISTMAS TREE TO COME FROM MEEKER AREA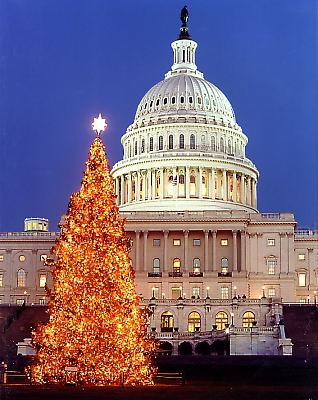 The White River National Forest will provide the 2012 Capitol Christmas Tree. This will be the third time for Colorado to provide the Capitol Christmas Tree, and the first time for the White River National Forest. The tree will come from the "Blanco Ranger District" near Meeker. The tree will be displayed on the lawn of the Capitol Building in Washington, D.C. throughout the holiday season. So far about 10 trees have been identified as candidates. In addition to providing the tree, Coloradoans are being asked to create 6000 handmade ornaments to adorn the tree and several smaller 'companion' trees to decorate offices throughout the Washington, D.C. area. In mid-November, the Tree will spend a week touring Colorado before heading east. Young Coloradoans, between the ages of 5 and 19, who create and submit an ornament for use on the Capitol Christmas Tree, will be eligible to enter a drawing to win a trip to Washington, D.C., to attend the Tree Lighting Ceremony in December. Ornaments should be designed to reflect the theme "Celebrating Our Great Outdoors". Complete information about the "handmade ornament campaign" and contest is available here.  Pictured: Capitol Christmas tree from 1999
BIKE RIDE INCLUDING DISABLED VETS MAKES STOPS IN RANGELY AND MEEKER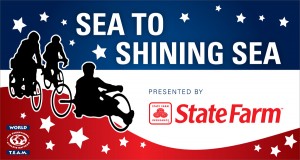 The "Sea to Shining Sea" cross-country bicycle ride with wounded warriors from our nation's military will stop in Rangely tomorrow and Meeker on Sunday.  The ride, which began on Memorial Day, is a two-month bicycle, hand cycle and recumbent ride from San Francisco to Virginia Beach, for disabled and able-bodied participants, includes disabled veterans who participated in wars from Vietnam, to Iraq and Afghanistan.  First held in 2010, the Sea to Shining Sea ride features 14 wounded warriors and two pilots for our blind participants who will ride the entire route, 3,700 miles, across 14 states and the District of Columbia. Other wounded warriors will ride segments of the ride, for a few days to a few weeks.  A link to the "Sea to Shining Sea" website can be found here.
WHITTLE THE WOOD RENDEZVOUS STARTS TODAY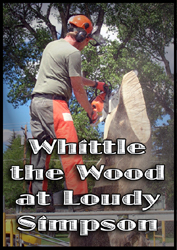 The expanded "Whittle the Wood Rendezvous" kicks off today.  This evening includes the opening of the beer garden at 5:30 and a concert featuring the "Tropical Coyotes" at 6:30 at a new location, Craig's Loudy Simpson Park.  Just a reminder….carry-in alcohol will not be allowed at the event.  Tomorrow starts with a 5K Fun Run to benefit Friends of Moffat County Education, and continues with the Bear River Young Life and Colorado Cruisers Car Show in downtown Craig from 10 to 3.  Food vendors and an Arts and Crafts Fair will be on display all day at the park, and live music will start at 3.  Fire and Rain, the James Taylor Experience, will open and headliners the "Alter Eagles", an Eagles tribute band, will perform at 5:30.  A shuttle will be available at various points throughout town, to transport people to Loudy Simpson Park from 10 to 8.  A schedule of events and shuttle information is available here.
USDA FARM SERVICE AGENCY COUNTY COMMITTEE ELECTION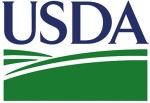 The Routt-Jackson-Grand-Summit County USDA Farm Service Agency, or FSA, is now taking nominations for the county committee election.  Farmers, ranchers and landowners are being encouraged to nominate farmer and rancher candidate to serve on the local FSA county committee.  The deadline for nominations is August 1st.  Those elected will serve a three year term and will be responsible for making decisions on FSA disaster, conservation, commodity and price support programs, as well at other important federal farm issues.  Follow this link for information about the FSA and the nomination process.
NORMAN ROCKWELL PRESENTATION TOMORROW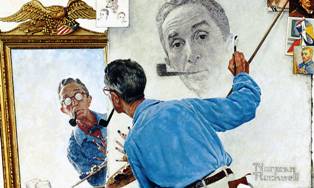 The Museum of Northwest Colorado in downtown Craig which now displaying all of Norman Rockwell's Saturday Evening Post coves will host free presentations from  Tom Daly, curator of education at the Norman Rockwell Museum in Massachusetts.  Presentation are scheduled for tomorrow (Saturday) at 10 and 2 at the Center of Craig.  Receptions will be held in the museum following each presentation.
OREGON COUPLE TO FACE LONG PRISON TERMS IN CRIME SPREE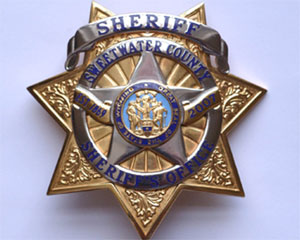 An Oregon man appeared in Circuit Court in Rock Springs yesterday charged with Attempted First Degree Murder and Larceny. Sweetwater County Undersheriff Craig Jackson said Roy Fritts, 34, and his wife, 36-year-old Jessica Fritts, were arrested in Utah after a multi-state crime spree that included car-jackings in two states, a shooting south of Rock Springs, and a law enforcement pursuit that ended in the pair's capture in 2011.  Earlier this month, Jessica Fritts pleaded guilty to numerous charges. Her plea agreement is contingent on her husband pleading guilty to the charges of Attempted Murder.  She is facing a possible 30-year prison term.  Roy Fritts remains in custody in Rock Springs.
WYOMING FIRE RESTRICTIONS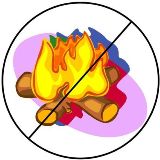 Stage I fire restrictions went into effect on the Medicine Bow National Forest and Thunder Basin National Grassland as of midnight on June 14, 2012.  Restrictions are necessary to protect public health and safety as well as natural and cultural resources.  Record low snowpack in addition to an early and unseasonably warm, dry spring have prompted the restrictions.  This decision, which was made in coordination with the Bureau of Land Management, Wyoming State Forestry Division as well as Albany and Carbon Counties, follows the implementation of fire restrictions last week on the Routt National Forest in northern Colorado.
"The dry conditions we are experiencing are projected to continue, making fuels that are already exceptionally dry even worse," said Phil Cruz, Forest Supervisor for the Medicine Bow-Routt National Forests and Thunder Basin National Grassland (MBRTB).  "The increasing number of large regional and national fires has also influenced the decision to implement initial fire restrictions.  Fire-fighting resources will become more limited as the fire season progresses, making this early precautionary effort necessary."
The following prohibitions are in effect until further notice.
1.  Building, maintaining, attending or using a fire, campfire or stove fire.  Exceptions include:
a. Building, maintaining, attending or using any fire or campfire within agency provided fire  grates, grills or rings at developed campgrounds or picnic areas, or within fully enclosed stoves, ovens or grills; and
b. Using standard petroleum-fueled stoves, lanterns or heating devices.
2.  Using explosives.
3.  Smoking; except within an enclosed vehicle or building, a developed recreation site, or while stopped in an area at least three feet in diameter that is barren or cleared of all flammable material.
4.  Welding, or operating acetylene or other torch with open flame.
5.  Operating or using any internal or external combustion engine without a spark arresting device properly installed, maintained and in effective working order.

Salazar Announces Historic Conservation Easement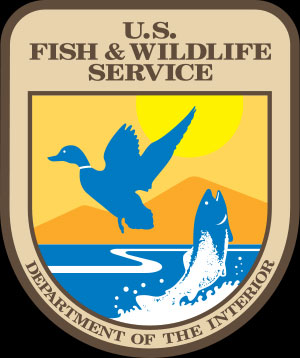 Secretary of Interior Ken Salazar and U.S. Fish and Wildlife Service Director Dan Ashe today announced that noted conservationist Louis Bacon intends to donate a conservation easement totaling approximately 90,000 acres in the Sangre de Cristo Mountains bordering the San Luis Valley. This easement will provide the foundation for the proposed new Sangre de Cristo Conservation Area, which the Service is in the process of establishing.
"This is the largest single conservation easement ever donated to the U.S. Fish and Wildlife Service and it happens to be in one of the most beautiful places in the country, the Sangre de Cristo Mountains and the San Luis Valley," Salazar said. "Thanks to Louis Bacon's deep commitment to conservation, we will now be able to preserve a diverse mosaic of public and private lands, creating a landscape corridor for fish and wildlife unlike any place in America."
Bacon, a longtime advocate and proponent of landscape and wildlife conservation, owns the Blanca and Trinchera Ranches located in the San Luis Valley and intends to donate the conservation easement announced today on the Blanca. The Trinchera Ranch is currently protected by an easement administered by Colorado Open Lands.
"I have worked on a number of conservation and preservation projects in the United States and overseas, but nothing with the scope and importance of my efforts on Trinchera Ranch, in the breathtaking Sangre de Cristo Mountain Range," said Louis Bacon. "That is why I am proud to announce that, should Interior choose to go forward with the Sangre de Cristo Conservation Area effort, I will place approximately 90,000 currently unprotected acres of the Blanca portion of Trinchera Ranch into a conservation easement with the United States Fish and Wildlife Service and, thus, protecting all 172,000 acres of the Ranch."
Bacon continued, "This action will protect the Blanca Ranch in perpetuity and create a key connection in the large, diverse system of protected lands here along the Sangre de Cristo range and in the San Luis Valley.  As I make this commitment, I want to thank Secretary Salazar, the United States Fish & Wildlife Service and Department of Interior staff for their commitment to conservation here in Colorado and across the nation – we are well served by their leadership and forethought."
The diverse iconic landscapes of these ranches feature breathtaking vistas of high desert shrubs and mountain grasslands, combined with alpine forest and alpine tundra. The area stretches up to the top of one of the highest peaks in Colorado, Blanca Peak at 14,345 feet above sea level. It falls in the center of the Sangre de Cristo mountain range, the longest mountain chain in the United States, and borders the Great Sand Dunes National Park and Preserve.
The Fish and Wildlife Service will manage the new conservation area as part of the National Wildlife Refuge System, Ashe said.