WHITTLE THE WOOD RENDEZVOUS SCHEDULE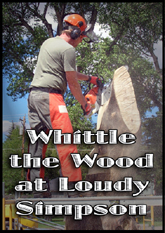 Whittle the Wood events start tomorrow.  There will be two days of entertainment for the public this year, with the wood carving taking place at Loudy Simpson Park.  Tomorrow night concert-goers can catch the Tropical Coyotes, a Wyoming band.  Note that the concert…..which was scheduled to start at 3….will now begin at 6:30 and the Beer Garden will open at 5:30.  Carry-in alcohol will not be allowed.  Saturday morning, the day starts with a 5K Fun Run to benefit Friends of Moffat County Education.  The Bear River Young Life and Colorado Cruisers Car Show will be downtown from 10 to 3.  Food vendors and an Arts and Crafts Fair will be on display all day at the park, and live music will start at 3.  Fire and Rain, the James Taylor Experience, will open.  Wood carving winners will be announced at 5, and the Alter Eagles, an Eagles tribute band, will perform at 5:30.  A shuttle will be available at various points throughout town, to transport people to Loudy Simpson Park from 10 to 8.  For more information follow this link.
STATEWIDE FIRE BAN LISTING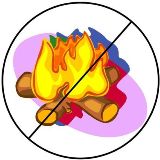 Area residents and visitors need to be aware that Moffat, Routt and Rio Blanco Counties all now have bans on open fires in unincorporated areas.  If you plan to travel to other areas of the state, The Colorado Division of Emergency Management has information about fire bans or fire restrictions across Colorado.  The list of Counties Reporting Fire Bans or Restrictions can be seen by accessing this link.
KEN SALAZAR TO MAKE MAJOR CONSERVATION ANNOUNCEMENT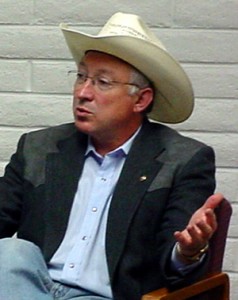 The United States interior department is not releasing specific details about, what they are calling, a "major conservation announcement for Colorado" which will be presented by Secretary of the Interior Ken Salazar. Salazar has scheduled a press conference for tomorrow morning at the Museum in Fort Garland, Colorado, near Alamosa. In the past Salazar has been cheered by some and chastised by others for his position on conservation efforts.
 ELK RIVER ROAD DISRUPTIONS

Steamboat Road and Bridge officials are reminding residents they will begin replacing a water line on Elk River Road next week.  The line being replaced is old and there have been numerous repairs to it in recent years.  Starting Monday, the road will be closed to northbound traffic from Highway 40 to Copper Ridge Circle, while the crews work.  Access to Elk River Road businesses will still be available, but may include a detour.  Crews suggest drivers give themselves extra time if they need to drive through the area.  The work starts Monday and is expected to last through September.
 1ST STREET IN CRAIG TO CLOSE FOR TWO WEEKS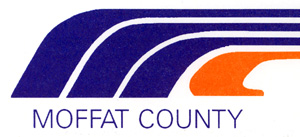 The Moffat County Road and Bridge Department will be replacing culverts on 1st Street in Craig over the next couple of weeks.  They'll close the road during the work.  The closure will be effective between Sock Drive and Preece Avenue.  Work starts Monday and is expected to last until the 29th.  Traffic will be detoured around that section of 1st Street.  If you have questions, call the Moffat County Road and Bridge Department..
 HIGH PARK FIRE UPDATE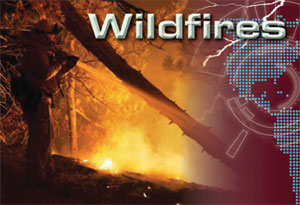 The wildfire near Fort Collins continues to rage, having damaged nearly 100 structures and killed one person. over a thousand firefighters, nearly 30 aircraft, and 40 fire engines are still fighting the blaze, which remains only ten percent contained. Winds of up to 18 miles per hour will challenge the fire fighters today.  The fire began when lightning struck a forested area and has engulfed almost 50,000 acres since Friday. The "High Park Fire" is now ranked as Colorado's the third-largest forest fire on record.