FIRE BAN IN EFFECT IN MOFFAT COUNTY

A fire ban is now in effect in Moffat County.  The County Commissioners yesterday passed a resolution that bans open fires in any unincorporated parts of the county.  Moffat County was one of the last in the state to enact a ban.  Last week Moffat County Sheriff Tim Jantz recommended a local ordinance, instead of a resolution.  That would have made any person responsible for creating a wildfire criminally responsible, making it easier to recover fire fighting costs through restitution.  However, yesterday Jantz said passing an ordinance would have taken too long, and the ban wouldn't have been in effect in time for the 4th of July.  He says if cost recovery is necessary under the resolution, it may have to go through the civil court process.  The resolution comes with exceptions.  Land owners still have the opportunity to conduct agricultural or other maintenance type burns, but will have to get a permit through the sheriff's office.  Jantz reiterated his office's lack of tolerance for fireworks this year.  He said his office has been lenient in the past with fireworks violators, but that won't be the case this year.  He says anyone caught lighting off illegal fireworks will be prosecuted to the full extent of the law, due to the fire danger.  Penalties can include thousands of dollars in fines and possible jail time.  The Little Snake,White Riverand Kremmling Field Offices of the BLM have also placed fire bans on federal land that begin today.
MISPRINTED BALLOTS CAN STILL BE USED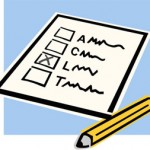 If you've received your Moffat County Primary Election ballot in the mail, you may have noticed a discrepancy.  Moffat County Elections Clerk Stephanie Beckett says when the ballots were printed, the County Commissioner Districts were reversed.  Audrey Danner and Chuck Grobe are listed under District 1, but are running for the seat in District 2.  At the same time, Dave Derose is listed under District 2, but is actually running for the District 1 seat.  Beckett wrote to the Secretary of State's Office to get a ruling on whether or not the ballots needed to be recalled.  That office wrote back saying because the candidates are all voted on by the entire county, the mistake has minimal impact.  They told her the election can continue with the ballot as is.  Beckett also passed on the fact that Brian X. Scott, the American Constitution Party's candidate for C-U Regent at large, has withdrawn from the race.  Most Moffat County residents have received their ballots, which are due back June 26th.  You can call your local county clerks office to find out where you can return your ballot.
TELEHEALTH CLINIC IN CRAIG TO BE DEDICATED NEXT MONTH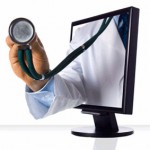 The V.A. Telehealth Clinic in Craig will be dedicated with the name of a local hero next month.  The Major Willam E. Adams V. A. Telehealth Clinic will be formally dedicated July 20th at 10.  Local officials will speak at the event, and organizers will also make sure Williams' family is on hand.  Willams was a helicopter pilot in Vietnam.  His helicopter went down during a rescue mission, but not before he was able to report enemy coordinates, which in turn saved further lives.  A bronze plaque will be placed inside the clinic.  The dedication takes an act of Congress and a signature from the President.  The clinic is located on Russell Street.
ENERGY GROUP CALLS ON FEDS TO ABANDON REDUNDANT RULE PROPOSAL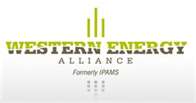 The Western Energy Alliance has released their economic study of the Bureau of Land Management's proposed rule to regulate hydraulic fracturing, or fracking, on public lands.  Their conclusion is that the rule will cost society an estimated $1.5 billion per year.  The group says the rule will divert productive resources away from energy development, job creation, and economic growth, into federal compliance redundant with state regulations.  The Alliance says western states have been regulating fracking on federal land successfully for years.  Based on a lack of scientific or economic study, something required for major rule changes that will incur a cost of over $100,000, the Alliance is calling on the Interior Department to abandon the proposed rule.
BODY RECOVERED FROM FLAMING GORGE RESERVOIR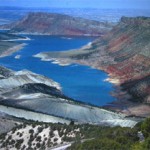 Sweetwater County Sheriff's Deputies have recovered the body of a man believed to have drowned in Flaming Gorge Reservoir 15 years ago.  In May of 1997, Richard Herren of Green River fell out of his boat in the Holmes Crossing area of the reservoir.  At the time, rescuers were unable to locate Herren.  About six weeks ago, a team using side-scan sonar and a couple of cadaver dogs located what they believe to be Herren's body in the area where he went overboard.  The body was about 130 feet below the surface, a dangerous depth in high altitude lakes.  It was recovered yesterday.  A routine autopsy will be performed.
CARBON COUNTY UNDER RED FLAG WARNING TODAY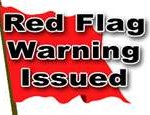 Carbon County, Wyoming is under a red flag warning today.  A Red Flag warning means any kind of open flame burning outdoors is strongly discouraged.  It means a wildfire would have the potential to get out of control quickly.  Conditions will be hot, dry and windy over the next couple of days.