FIRE RESTRICTIONS GO INTO EFFECT TODAY IN DINOSAUR NATIONAL MONUMENT

Fire restrictions go into place in Dinosaur National Monument today.  The decision was based on dry weather over the last two seasons, as well as a large amount of burnable fuel left over from last year.  Building an open campfire anywhere other than within National Park Service-provided grates at developed campgrounds is prohibited.  Charcoal grills are not allowed.  You can smoke, but only in your vehicle, in a developed recreation site, or in an area cleared of flammable material.  The National Parks Service says they will issue citations to violators.  Restrictions are imminent in unincorporated Moffat County.  County Commissioners will decide tomorrow whether they will pass a resolution banning all fire activity, or whether they will pass an ordinance that will require anyone wanting to conduct a burn, to get a permit from the Moffat County Sheriff.  Restrictions have also been enacted on forest and BLM land.  If you have questions about whether or not you can burn, call your local sheriff's office.
CRASH LEAVES HIGHWAY 64 CLOSED FOR OVER 18 HOURS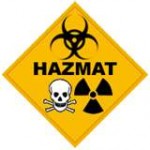 Colorado Highway 64 was closed for over 18 hours this weekend, due to a tanker rollover.  According to the Colorado State patrol, a Knight Transportation tanker hauling Sodium Hydroxide, a hazardous material, rolled over when the driver, 55 year old Roy Dunker, apparently went through a curve in the road too fast.  Dunker suffered only minor injuries and was treated at Rangely District Hospital.  Clean-up crews worked through the night to clean-up the small spill that resulted from the accident.  Traffic was detoured through the area using Rio Blanco County Road 1, also known as Blue Mountain Road.  State Troopers were assisted by the Moffat and Rio Blanco County Sheriff's Offices, Rangely Fire, the Craig Hazardous Material Team, C-Dot, and the Rio Blanco County Road and Bridge Department.  The crash remains under investigation, but troopers say excessive speed is a contributing factor in the crash.
JOURNEY OF HOPE ARRIVES IN CRAIG AT THE END OF THE WEEK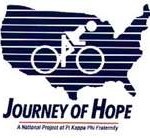 The Journey of Hope, a 4,000 mile bicycle ride to raise awareness of people with disabilities, will pass through Craig later this week.  The 25th annual event started May 30th, and there are three different routes that cyclers can take.  The North route passes through Craig Friday, and Steamboat Saturday.  They'll stay Thursday night in Dinosaur, and should start arriving at the Boys and Girls Club in Craig for a presentation at 2 Friday afternoon.  They'll also have dinner and a Friendship Visit with Horizons clients later that evening.  The group will head to Steamboat Saturday.  The team cycles an average of about 75 miles a day, and are expected to finish their trek in Washington D.C. August 5th.
CROSS COUNTRY BIKE RIDER TO TRAVEL THROUGH CRAIG TOMORROW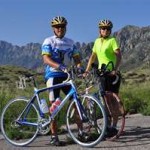 Another cross-country biker will be arriving in Craig tomorrow.  Greg Crawford is the Dean of the College of Sciences at the University of Notre Dame.  He is bicycling across the country to raise awareness of and funds for research to find a cure for Niemann-Pick Type C, a genetic neurodegenerative disease that prevents the body from effectively processing cholesterol.  It effects primarily children and makes them lose their functions.  While the cause is known, a cure has yet to be produced.  He is expected to pull in to Craig sometime after 1 tomorrow.
ACCOUNT SET UP IN CRAIG TO HELP VICTIM OF HOUSE FIRE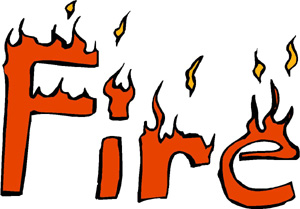 An account has been set up at Bank of Colorado, to help out a man who lost his home in a fire in Craig last week.  A group of citizens has gathered to help out Kenny Savage, who is living on Social Security and Disability benefits.  His home went up in flames last week, leaving him nothing but the clothes he had on when he escaped the blaze.  The man had apparently recently made renovations to the home, and now the group is hoping they can replace it.  They're looking for anyone who might want to donate a trailer home.  If you can help out, call 824-2882.  Those who would like to help out monetarily can donate to the account at Bank of Colorado in Craig.
COLORADO RESIDENTS PROTEST OVER BIRTH CONTROL MANDATES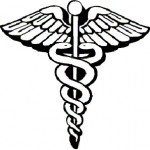 A federal mandate to require employers to provide health insurance that includes birth control for workers sparked protests in Denver and other cities.  About 100 people gathered Friday at the state Capitol to hear from faith leaders and public officials opposed to birth-control mandates. Some find the mandates a violation of religious freedom because the mandate would apply to religious insurers opposed to birth control.  There were also rallies in Colorado Springs and Grand Junction.  Speakers urged protesters to get involved in politics and seek to overturn the mandate.  President Barack Obama has offered a compromise in which insurers would bear the cost of the birth control instead of religious employers. But Roman Catholic bishops have said the prospective new rules don't do enough to protect religious liberty.
LAWMAKER ASKS GOVERNOR TO FREE UP IRRIGATION WATER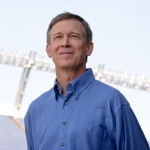 Senate President Brandon Shaffer has written to Governor John Hickenlooper, asking him to declare a state of emergency and to immediately overrule the stay that is prohibiting the use of irrigation wells for grain and vegetable crops.  President Shaffer encouraged the Governor to act quickly under his authority to allow the wells to be pumped for a 30-day period. He says this will give lawmakers time to explore a longer-term solution.  President Shaffer has long been involved in water issues in Colorado, serving on Governor Ritter's South Platte River Basin Task Force in 2007 to look at the question of water allocation. He also authored legislation to increase the authority of the State Water Engineer in 2008.
HOUSE PASSES BILL TO REPEAL EXCISE TAX ON MEDICAL DEVICES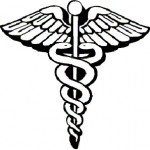 Last week, the House of Representatives passed a bill repealing the excise tax on medical devices, a key funding mechanism for the Patient Protection and Affordable Care Act (PPACA). The excise tax, which helps to fund the coverage expansions in PPACA, imposes a 2.3% tax on sales of medical devices over $5 million. Three dozen Democrats joined Republicans in passing the bill. In addition to removing the excise tax, the bill also allows people to use tax-advantaged health savings accounts to purchase over the counter drugs and allows people to recover up to $500 from those savings accounts, if they do not use the money on medical care.  The cost of the bill would be $37 billion, over ten years. The bill proposes to offset the cost by eliminating limits on the amount that the government can collect if it gives low-income people higher health insurance subsidies than they qualify for.
COLORADO LAWMAKER COUNTERS OBAMA'S "DOING FINE" STATEMENT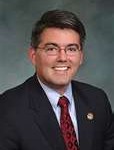 Colorado Congressman Cory Gardener has taken exception to President Obama's statement that the private sector is "doing fine".  Gardener says he would like to hear the president's definition of "doing fine".  He says he doesn't consider over 40 months of an unemployment rate at 8% or higher "doing fine".  According to Bureau of Labor Statistics, 23.2 million Americans are unemployed, underemployed, or have given up looking for work.  The average duration of unemployment has also more than doubled in that time period, from nearly 20 weeks, to nearly 40 weeks.  Gardener made his comments last week.  The Obama Administration has not responded.