RED FLAG WARNING ISSUED FOR MOFFAT AND RIO BLANCO COUNTIES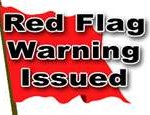 Moffat and Rio Blanco Counties are under Red Flag warnings today.  The National Weather Service says conditions today are right for a wildfire to get out of control.  On Red Flag days, residents are asked not to do any agricultural or trash burning.  Any open flame is a high risk for wildfire potential, including campfires.  Warm temperatures, low moisture, and high winds are expected over the next couple of days.  Thunderstorms could move into the area tomorrow afternoon, increasing the chance for lightning sparked wildfires.
FIRE RESTRICTIONS ENACTED IN ROUTT NATIONAL FOREST

Fire restrictions are in effect in the Routt National Forest.  The restrictions go into effect today, and are a reflection of the lack of moisture Northwest Colorado has received in the last few months.  Forecasters say the 90-day outlook is similar to what we are seeing now, and that means fire conditions will remain high throughout the summer.  Restrictions in the forest include campfires, except in designated areas, smoking outside a vehicle or building, operating any gas engine without the proper spark arresters, or using any kind of open flame.  While the various national, state, and local agencies share fire information and often are in sync with when restrictions need to be in place, the execution is not always the same.  The Moffat County Commissioners are considering whether to institute an all encompassing fire ban, or restrictions that would require anyone considering a burn to get a permit from the sheriff's office.  Their decision will be made known at Tuesday's Commissioners meeting.  If you have questions, call you local sheriff's office.
SENATE DISTRICT 8 CANDIDATES DEBATE IN CRAIG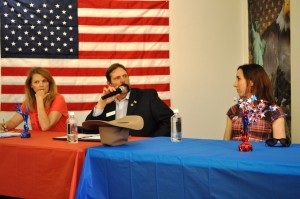 Three candidates for Senate District 8 got together last night to debate issues relative to Northwest Colorado.  Randy Baumgardner and Jean White are facing off in the Republican Primary election, while Sacha Weis is running as a Libertarian.  About 50 people showed up for last night's debate, sponsored by the Bears Ears Tea Party Patriots.  However there wasn't much debate, as the candidates generally agreed on the issues most important to the area, such as energy, federal lands and water.  Baumgardner is being forced out of his House District 57 seat due to redistricting.  White is the incumbent.  Ballots for the primary election have been mailed out to voters, and are due back June 26th.
PARKS AND WILDLIFE HOLD MEETING TO DISCUSS LAND SWAP IN RIO BLANCO COUNTY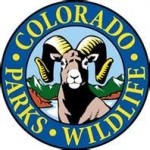 Colorado Parks and Wildlife is considering a proposed land swap with an energy company doing business in the Piceance Basin.  Under the proposal, XTO Energy would get 925 acres of the Piceance Creek State Wildlife Area.  In exchange, Parks and Wildlife will acquire over twice the amount of land, 1,992 acres, about seven miles north of the wildlife area.  The agency is giving the public a chance to learn more about the proposal during a meeting Tuesday.  It will be held at the Meeker Service Center from 7 to 8.  If you have questions, call 878-6090.
WILD WEST WEEKEND TAKES PLACE IN CRAIG TOMORROW

Craig residents are in for a Wild West Weekend at the Moffat County Fairgrounds.  Bronc Riding and Sheep hooking are on tap for tomorrow as locals and visitors will take their shots at jackpot prizes.  Entries are still being taken for the sheep hooking events.  The night starts off with a barbecue at 5 at the fairgrounds.  The main event starts at 6.  Afterwards, everyone is invited to the roping barn, where the band Train Wreck will perform.  The barbecue, main event, and dance all have separate ticket prices.  You can get all the information by clicking the Wild West Weekend tile on the front page of this website.
PARADE ENTRANTS, MUSTANG VOLUNTEERS SOUGHT BY STEAMBOAT CHAMBER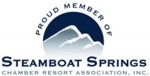 The Steamboat Chamber is looking for entrants for this year's 4th of July Parade.  The parade, which runs through downtown Steamboat, will have a theme of "Red, White, and Yampa Blue".  The number of entrants is limited to 60, so Chamber reps say you should get your application in as soon as possible.  You'll find one on the chamber's web site, or at the Visitor's Center.  The chamber is also looking for volunteer judges for the 24th Annual Rocky Mountain Mustang Round-Up.  That event, which features over 400 Mustang cars lining the streets of Steamboat, takes place June 16th.  No experience is necessary, and all volunteers get a free Round-Up T-shirt.  Those interested can call 970-457-4529.
HICKENLOOPER SIGNS EARLY CHILDHOOD CONSOLIDATION BILL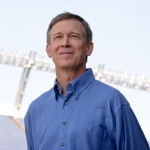 Child services offered by the state are being consolidated under a new state agency called the Office of Early Childhood.  The new office announced by Governor John Hickenlooper yesterday will consolidate certain programs under the state Department of Human Services. A DHS spokeswoman says the consolidation includes things like the state's 30 Early Childhood Councils and a program called Promoting Safe and Stable Families.  The consolidation does some but not all of a consolidation measure rejected by lawmakers earlier this year.  Some Republicans complained that bill would have given the DHS too much control over early childhood services.  A spokeswoman for the department says it's too soon to say whether the administration will seek another consolidation bill next year. The new Office of Early Childhood could be open by August.