LAWMAKERS INTRODUCE ENERGY PRODUCTION BILL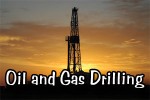 A package of Bills introduced in Congress yesterday would seek to increase domestic energy production on federal lands.  The Domestic Energy and Jobs Act includes several bills attempting to achieve energy independence in America.  The Act links drawdown of the Strategic Petroleum Reserve to increasing oil and gas leases on federal land.  Under the Act, any time oil and gas are released from the country's reserves, it's matched with the addition of domestic oil and gas leases.  The Act also includes Representative Scott Tipton's Planning for American Energy Act, which pushes incentives for the development of hydro-electric power.  Colorado legislators Mike Coffman and Doug Lamborn also have bills included in the Domestic Energy and Jobs Act.
TIPTON INTRODUCES BILL TO END WASTEFUL SURVEY PRACTICES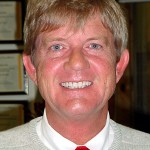 Congressman Scott Tipton has introduced legislation he says would end a sneaky and wasteful practice by federal agencies looking for a response to surveys.  Tipton says the Bureau of Reclamation recently sent out surveys to 11,000 households in California and Oregon and selected house holds in the rest of the nation about a plan to remove 4 privately owned dams on the Klamath River.  Inside those mailers, the agency included a $2 bill.  Some returned the survey thanking the agency for the money, and then blasting them for wasting taxpayer dollars to get respondents to comment on something they know nothing about.  Those who didn't return the survey, nearly 1,000, received a follow up survey, with a twenty dollar bill inserted as incentive.  Tipton says his bill would prevent the Bureau and select other agencies from that practice.  If that bill passes, Tipton won't stop there.  He plans to introduce a similar bill that would ban the practice by ALL federal agencies.
SENATE DISTRICT 8 CANDIDATES TO DEBATE TONIGHT IN CRAIG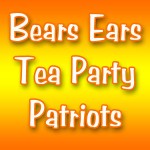 The public is invited to a candidate debate tonight in Craig.  The debate will feature candidates for the state's 8th Senate District.  The two republican candidates that will face off in this month's primary election, Randy Baumgardner and Jean White, will be there.  Also invited is Sacha Weis, who is running for the seat as a Libertarian.  The debate will be hosted by the Bears Ears Tea Party Patriots.  It starts at 7 tonight at the Center of Craig.  Audience members are encouraged to bring their own questions.
MOSQUITO SPRAYING TO START TONIGHT IN HAYDEN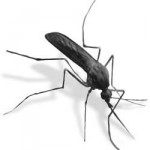 The Town of Hayden has made arrangements for aerial mosquito spraying, starting today.  The spraying will take place this evening, as long as the weather permits.  While the chemicals used aren't harmful for most, experts say it's a good idea for pets and those with respiratory issues to stay indoors during the operation.  If you have questions, you can call Hayden Town Hall.
HAYDEN P.D. AND LOCAL CHURCH BRING MOVIE NIGHT TO HAYDEN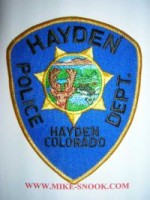 The Hayden Police Department and the Hayden Congregational Church are teaming up to bring a family night to Hayden.  There will be an outdoor movie night later this month.  The movie will be "Dolphin Tale".  Those who would like to show up should bring a blanket or a lawn chair.  The movie will be shown on the East Lawn of Hayden Congregational Church June 15th, starting at 8:30.
CROSS-COUNTRY AWARENESS BIKE RIDE WILL PASS THROUGH CRAIG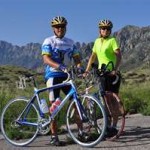 A Notre Dame administrator is riding a bicycle across the country to raise awareness of a fatal disease that primarily affects children, and his trip will bring him through Northwest Colorado.  Greg Crawford is dean of the College of Sciences at the University of Notre Dame.  He is riding from Boston to Pebble Beach, California, and the trek will take him through Craig next week.  Niemann-Pick Type C is a genetic, neurodegenerative disease that prevents the body from effectively processing cholesterol.  It usually affects pre-adolescent children, and they can slowly lose function.  While there is no cure yet, the cause is known, and progress has been made in treatments.  Crawford will ride into Craig Tuesday, sometime between 6 and 1.