M.C. COMMISSIONERS TO DECIDE HOW THEY'LL IMPLEMENT FIRE RESTRICTIONS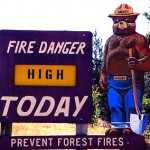 The Moffat County Commissioners are considering how they would like to implement fire restrictions in the county.  Sheriff Tim Jantz told the commissioners yesterday he's coordinated with other officials in Routt and Rio Blanco Counties, along with representatives of the U.S. Forest Service, the BLM and other state and federal land management agencies, and all agree that fire restrictions need to be in place.  Jantz said there are two ways to do it.  The commissioners can pass a resolution enacting an all encompassing ban on open fires, which would include barbecue pits and agricultural burning.  Jantz says that option leaves them searching for the proper state statute when a violation occurs.  His recommendation was to create an ordinance that would give them more options when pursuing the costs of fighting a blaze that got out of hand.  A permit process would go along with the ordinance, allowing the sheriff's office to meet face to face with the applicant, and give them advice about their planned burn.  The commissioners will decide their course of action next week, but it will be another week before an ordinance could be finalized.
MOFFAT COUNTY SHERIFF WON'T BE LENIENT ON FIREWORKS VIOLATIONS THIS YEAR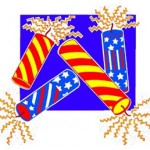 Moffat County Sheriff Tim Jantz says in the past, their office has been more than fair with those that ignore fireworks laws on and around the 4th of July.  That won't be the case this year.  Jantz says the county is so dry, that the slightest spark could launch a huge wildfire.  He says fire conditions this year are worse than he's seen them before, and those messing with illegal fireworks will be punished.  He says in past years, his deputies have given out more warnings than citations, but this year that trend will be reversed.  The statement comes as firefighters battle a 300 acre lightning sparked fire outside Powderwash Basin.  Fireworks that leave the ground or explode are illegal in Colorado.  Jantz says he know there are some people that drive up to Wyoming to pick up more spectacular fireworks than those sold in Colorado, but he says if deputies catch them lighting them off, they will be ticketed.  Fireworks fines themselves can reach into the thousands of dollars, and violators could spend time in jail.  If the activity leads to a wildfire, those penalties could rise substantially, and the violator could be responsible for the costs of the fire.
HOTEL MANAGERS FORM CRAIG LODGING AND HOSPITALITY ASSOCIATION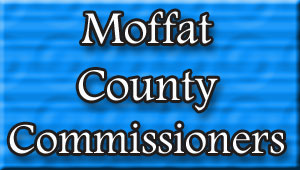 A new organization is being formed to represent the lodging industry in Craig.  Lee Bates is manager at the Hampton Inn in Craig.  He stopped by the Moffat County Commissioners meeting yesterday to let the board know the Craig Lodging and Hospitality Association has sent paperwork off to the Secretary of State's office to be certified.  The formation of the group was prompted by the possibility of energy companies setting up man camps in the area.  Bates says they aren't opposed to man camps, but would like to be involved in any discussions regarding permits for them.  He says they want to make sure Craig's lodging industry won't suffer unnecessarily because of those permits.  In the long term, the group plans to work with the Moffat County Tourism Association and the Craig Chamber on tourism and lodging issues.  The group has chosen Deer Park Inn owner Frank Moe as their inaugural chairman.
SENATE CANDIDATES TO DEBATE IN CRAIG TOMORROW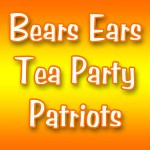 The Bears Ears Tea Party Patriots will hold a political debate tomorrow night.  The group has invited the candidates for Senate District 8; Randy Baumgardner, Jean White, and Sacha Weis.  Baumgardner and White are both Republicans, and will face each other in this month's primary election. White is the incumbent, while Baumgardner represents House District 57, a seat that has been eliminated by the latest redistricting effort.  Weis is a Libertarian.  Organizers say those showing up should bring questions for the candidates.  The debate will be held at 7 tomorrow night at the Center of Craig.
PARKS SERVICE PLANS TO REHABILITATE DEERLODGE ROAD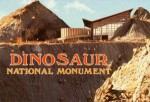 The National Parks Service is conducting an Environmental Assessment of plans to rehabilitate Deerlodge Road in Dinosaur National Monument.  The project is being collaborated on by the monument, the parks service, and the Federal Highway Administration.  The plans are to mill and pave about 12 and a half miles of the road, rehabilitate drainage conditions along the road, and construct bank stabilization measures where the Yampa River is encroaching on Deerlodge Road and the Cross Mountain Parking Area.  The project could mean a reduction of space at 6 existing parking lots.  The project would be implemented over the next few years, with work on stabilizing the bank beginning next year, and milling and paving planned for 2016.  If you'd like to comment on the plan, click here.
DINOSAUR NATIONAL MONUMENT OFFERS FREE ADMISSION DAY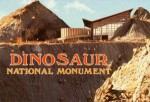 If you've never visited Dinosaur National Monument, this would be a good weekend.  The National Parks Service is waiving entrance fees at all national parks, including Dinosaur, Saturday.  It's the Park Service's way of celebrating National Get Outdoors Day.  The entrance fee waiver does not include other fees, such as those charged for camping, reservations, or use permits, such as boating permits.  There are several campgrounds open, and the Quarry Visitor Center is open 9 to 5 daily.  You'll find a link to more information about the Monument, including a list of the open campgrounds, and the fees associated with them, by clicking here.
ADVOCATES SAY MARIJUANA ISSUES SHOULD BE FACTOR IN PRESIDENTIAL RACE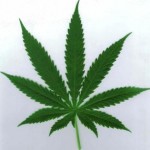 Voters in Colorado won't just decide whether to go red or blue this fall but also green – as in weed or grass. Marijuana and a question about whether to legalize it are on Colorado ballots in November.  President Barack Obama and Republican challenger Mitt Romney have identical stances on pot legalization – they oppose it. Yet Obama and Romney may want to take the legalization issue more seriously if the race in Colorado is close.  Legalization activists say the candidates are wrong to overlook the possible importance of marijuana on Colorado ballots.  The chairman of the Colorado chapter of the National Organization for the Reform of Marijuana Laws, Lenny Frieling, says cannabis supporters are active and enthused, and that Obama might want that enthusiasm.