DANGEROUS BLACK BEAR PUT DOWN IN DINOSAUR NATIONAL MONUMENT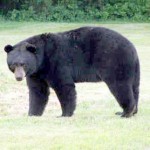 Another aggressive Black Bear was put down in Moffat County over the Memorial Day Weekend.  Dinosaur National Monument Officials say a bear that was conditioned to human food and habituated to people was shot and killed by their staff May 27th.  The shooting took place in the Gates of Ladore Campground.  Officials say the bear showed no fear of humans and posed a threat to the safety of the park's visitors.  It was taking food from camp sites, even while campers tried to scare it away.  It came near enough for sleeping humans to reach out and touch.  The bear has been a nuisance since last summer.  Staff tried many times, then, to trap the bear and relocate it, but were unsuccessful.  A few weeks ago, the animal tried breaking into the ranger residence.  On May 27th, the bear entered a campsite while the campers were there and started taking their food.  A ranger shot and killed the bear on site.  Park visitors are reminded to store food, garbage, and other items that would attract bears in bear-proof storage containers.  Parks and Wildlife Officials had to kill a bear in the city of Craig a couple of months ago, when it proved to be unafraid of human contact.
RED FLAG WARNING ISSUED FOR NORTHWEST COLORADO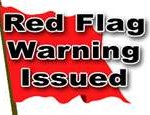 A red flag warning has been issued today.  The warning has been issued due to gusty winds, low humidity, dry fuels and unseasonably warm temperatures over Northeastern Utah and Western Colorado.  Steamboat even had a record high temperature of 87 yesterday.  Those conditions make it ripe for a wildfire to break out.  The warning is in effect for Routt, Moffat, and Rio Blanco Counties.  Private burns should not be conducted today.  If you have questions, call your local County Sheriff's Office.
WILLOW CREEK ROAD TO CLOSE NEXT WEEK FOR ROAD IMPROVEMENTS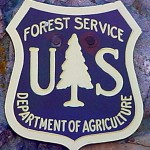 Starting next week, Routt National Forest Road 106, also known as the Willow Creek Road, will be temporarily closed for road improvements at water crossings.  The road accesses the Willow Creek drainage in the east portion of the Rabbit Ears Range. Access to the Grassy Run Trailhead will be restricted during the project.  Planned improvements to the road include installation of culverts and the creation of a low-water crossing. The closure will be effective as soon as works begins, and the project should be finished in six weeks. Forest users should be aware of ongoing work that may affect travel and should plan accordingly.
RANGERS PLAN FOR ROAD CLOSURES DURING SUMMER WORK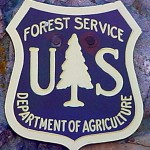 Rangers in the Medicine Bow National Forest are letting visitors know that there will be a lot of work done in the forest this summer that will require temporary road closures.  This could affect travel throughout the forest, and could result in no access to certain campgrounds.  The forest service will undergo several projects that include wildfire mitigation, hazardous tree removal, and tree thinning.  Most of the work will take place in the southern portion of the Snowy Range, but there will be projects throughout the forest.  You can get a map of planned projects for the forest by clicking here.
STATE AUDITORS LOOKING INTO WILDLIFE ACCOUNTING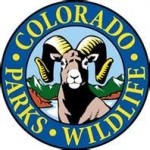 State auditors have released details of an investigation into a $32 million spending miscalculation by the Colorado Division of Wildlife.  Yesterday, lawmakers received the report on the division's accounting practices.  In 2011, the agency revealed that it failed to subtract spending on expenses over several years.  The error made wildlife officials think they had more money than they did, prompting state officials to ask for an investigation.
POT CAMPAIGN GETS BIG DONATION FROM CALIFORNIA MAN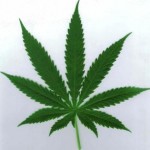 A California businessman known for big donations to marijuana legalization efforts is planning to hand Colorado's campaign a $50,000 check.  David Bronner of the natural soaps company Dr. Bronner's Magic Soaps will make the donation in Denver.  Bronner says he favors the measure because it also would legalize hemp, and his company imports 20 tons of hemp-seed oil each year from Canada. Hemp cannot be grown legally in this country, and Bronner says legalization could save his company money.  He also gave $75,000 to a legalization effort two years ago in California.  His company is in Escondido.  Colorado Gov. John Hickenlooper signed into law an industrial hemp pilot project yesterday, but that project is aimed at soil remediation, not commercial hemp production.
SUMMER JOB PROSPECTS LOOKING BETTER THIS YEAR FOR TEENS

Colorado labor officials say job prospects for teenagers are brighter this year.  The Colorado Department of Labor and Employment says the number of job postings and employers at youth hiring fairs are up this year for adults and teenagers.  The most recent state jobs numbers show an unemployment rate of about 26 percent for teenagers, compared with nearly 8 percent for adults and teenagers in April.
HICKENLOOPER SIGNS FIRE COMPENSATION BILLS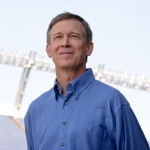 Gov. John Hickenlooper is preparing to add his signature to two bills that will provide victims of state-caused wildfires ways to seek more compensation.  The bills will retroactively add state-set wildfires to the list of state immunity exemptions.  The changes will give victims of the recent Lower North Fork Fire the chance to seek state compensation beyond a $600,000 liability cap.  The March wildfire in the foothills southwest of Denver killed three people and damaged two dozen houses, causing at least $11 million in property damage.  It started when a prescribed burn on state forest land flared up a few days after it appeared to be extinguished.