DEADLINES APPROACH FOR PRIMARY ELECTION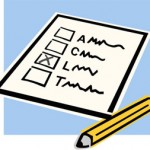 Today is the last day an unaffiliated candidate can file their nomination petition.  County Clerks across Colorado will also start mailing out primary ballots today.  It could take up to a week to get your ballot.  This year's primary election will be done primarily by mail.  Drop-off locations in Craig will be City Hall, the County Courthouse, and the Dinosaur and Maybell Libraries.  Other election dates coming up include June 19th as the last day to apply for a mail-in ballot for the primary, if the ballot is going to be mailed.  The 22nd is the last day to apply for one, if you are going to be picking it up in person.  The primary election itself is June 26th.  For more information, call your local county elections clerk.
PARKS AND WILDLIFE WILL TALK SAGE-GROUSE AT CRAIG MEETING THIS WEEK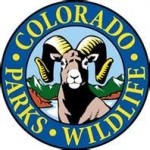 The state Parks and Wildlife Commission will meet in Craig this week.  The major topic at this week's meeting will be sage-grouse.  The commissioners are expected to receive presentations on the status of conservation efforts for the greater sage-grouse in Northwest Colorado, the Gunnison sage-grouse in western Colorado, and the lesser prairie chicken in the southeast part of the state.  The U-S Fish and Wildlife Service is facing a September 31st deadline for issuing a proposed rule designation the Gunnison sage-grouse and the lesser prairie chicken as endangered or threatened species.  The Greater sage grouse has so far avoided the listing, although is being monitored closely by the federal government.  The deadline for its listing is September of 2015.  This week's meeting will cover 2 days.  It starts Thursday at 1 and Friday morning at 8:30 at the Holiday Inn in Craig.
MOFFAT COUNTY HIGH SCHOOL OFFICIALS WARN OF UNOFFICIAL POSTER PROGRAMS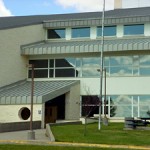 Millenium Sports is once again soliciting the Craig community for money to put together a sports poster for Moffat County High School.  The group solicits small businesses for sponsorships.  However, Moffat County High School Officials say their product is inferior, because they do not work with school officials to ensure accuracy or quality.  This is the second time in recent months that the group has started contacting community businesses.  School officials say those that have agreed to sponsorships have not been satisfied with the results.  Athletic Director Jeff Simon has sent out a letter recommending business owners and managers not do business with Millenium.  He says you can go to their website and opt out of the solicitations.
SPEAKERS LINED UP FOR STEAMBOAT FREEDOM CONFERENCE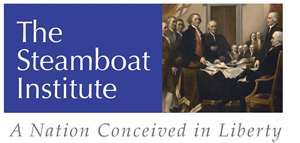 The Steamboat Institute has a number of guest speakers lined up for their 4th Annual Freedom Conference coming up in August.  The group has lined up Former U.N. Ambassador John Bolton, Award Winning Conservative Columnists and Best Selling Author Michelle Malkin, and investigative journalist Hanna Giles.  Giles is also Founder and Director of Investigations of The American Phoenix Foundation.  She is the young journalist who executed the ACORN investigation in 2009, with fellow journalist James O'Keefe.  Other speakers scheduled to be there include The Heritage Foundation's Peter Brookes, The Cato Institute's Daniel Mitchell, and Ann McElhinney, producer of "Frack Nation".  Those who would like to attend the conference need to register by June 30th for a discounted price.  The conference will be held August 24th and 25th at the Steamboat Grand.
SECOND CASE OF VESICULAR STOMATITIS FOUND IN NEW MEXICO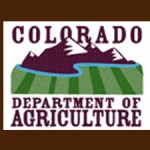 It's too early to tell for sure, but it appears an outbreak of vesicular stomatitis may be heading north from New Mexico.  The ailment can effect horses, cattle, sheep, pigs, deer and in rare cases humans.  Symptoms include vesicles, erosions, and sloughing of the skin on the muzzle, tongue, teats and above the hooves.  It can cause animals to refuse to eat or drink, which results in weight loss.  It can also cause lameness, and in extreme cases, death.  It's not clear how the disease is transmitted, but experts say most cases are likely spread by insect.  Strict fly control is highly recommended.  So far no cases have showed up this year in Colorado.  For more information, call the state veterinarian's office.
RANCH RODEO AND GYMKHANA TAKES PLACE IN STEAMBOAT THIS WEEKEND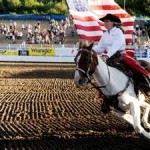 The Routt County Youth Exchange will hold their 3rd Annual Northwest Family Ranch Rodeo and Gymkhana this weekend.  The event is truly intended to be a family event, with a requirement of at least one woman and one child on each team of four.  The team entry is $50.  Anyone can enter the Gymkhana at $5 per event.  The Gymkhana will be divided into 4 age groups.  You'll need to pre-register for the rodeo, but gymkhana fees can be paid at the gate.  Both events take place Saturday at Romick Arena in Steamboat.  The gymkhana runs from 10 to noon, and the Ranch Rodeo starts at 1.  If you'd like to pre-register, call 846-2460.
ROUTT COUNTY PIONEER PICNIC TO BE HELD THIS WEEKEND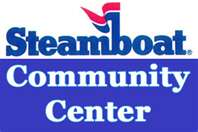 The Routt County Pioneer Picnic is this weekend.  The event is sponsored and hosted by the Sons and Daughters of Routt County Pioneers.  The picnic is "pot-luck" style, with everyone expected to bring a covered dish to share.  Anyone showing up also needs to bring along their own plates, cups and eating utensils.  Beef and "friendly" drinks will be provided.  The picnic will be held Sunday at the Steamboat Community center at 12:30.
STUDENT EXCHANGE PROGRAM SEEKING PARTICIPANTS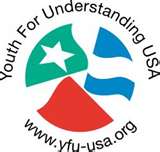 Youth For Understanding, a foreign student exchange program, is looking for host families.  The organization represents students ages 15 to 18, from more than 60 countries.  The non- profit program is one of the oldest and largest high school exchange programs in the world.  If you are interested in learning more about them, click here.
HEALTH CARE REFORM DECISION MAY COME THIS WEEK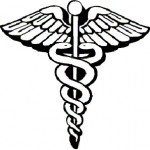 The U.S. Supreme Court may announce its decision on the health care reform law this week.  Justices heard three-days of arguments in March.  Twenty-six states, including Colorado, are suing to have the law declared unconstitutional.  The decision will likely impact the stock market, health care costs and presidential politics ahead of November's elections.