CARWILE, COAL INDUSTRY SPEAK TO ROMNEY'S VISIT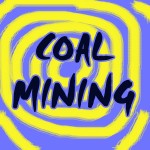 Craig Mayor Terry Carwile was among a few City officials that were quoted in a democratic press release that followed Mitt Romney's campaign rally in Craig.  Romney's platform is job creation, and the energy industry is a large part of that platform.  Regulations on the energy industry have been a huge concern for those that work in the field, and there are some that fear those regulations will eventually shut the industry down.  Lisa Kamuso-Miller of the American Coalition for Clean Coal Electricity says regulations are driving the cost of electricity higher, and that spells bad news for Colorado.  In the democratic press release Mayor Carwile's quotes lead the reader to believe those regulations were not cumbersome in Craig.  Carwile says that was not his intent, and he DOES believe too many federal regulations can harm ANY business.  He said his intent was to let outsiders know it's not all doom and gloom in Craig.  He says Craig remains an attractive place for new business and residents.  Carwile also specified that he was speaking on behalf of the City of Craigand that the situation might be different for the county.  Craig Finance Director Bruce Nelson and Moffat County GOP Chairman Ryan Call were also quoted in the press release.  You can find pictures and audio from Romney's rally, along with an interview with Romney by clicking the links above.
RESIDENTS CAN STILL PICK UP ITEMS LEFT AT ROMNEY RALLY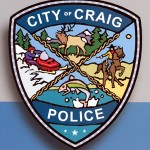 Those who showed up to the rally for Mitt Romney in Craig Tuesday had to go through extensive security procedures to get into Alice Pleasant Park.  As secret service agents lurked nearby, residents passed through metal detectors and had their persons searched.  Some were made to empty their pockets, and some had to leave stuff behind, like pocket knives, tools, and other items that could be deemed as a threat.  As people left the park after the rally, they were encouraged to pick up the items that they left behind, however some didn't do that.  Now the Craig Police Department is holding onto those items.  If you left something at a security station Tuesday, and forgot to pick it back up, you can call Commander Bill Leonard at 826-2367 and describe the item to him.  All unclaimed items will be disposed of after June 30th.
POLL SHOWS TIGHT PRESIDENTIAL RACE IN COLORADO

The results of a new poll of Colorado voters show a one-point race between President Barack Obama and the GOP nominee Mitt Romney with about five months left before Election Day.  The NBC News / Marist poll has Obama with 46 percent support in the critical swing state of Colorado to Mitt Romney's 45 percent.  The poll finds Obama's recent announcement that he supports gay marriage is a neutral factor in Colorado.  The state's voters are overwhelmingly more concerned about the economy than social issues according to the results.  When voters were asked who would be better for the economy, Romney had a three-point advantage.
FOREST ROADS CLOSED FOR REMOVAL OF BEETLE-KILLED TREES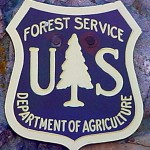 Foresters are clearing out more beetle-killed trees in the Routt National Forest, and that means a couple of road closures.  Effective immediately, Forest Roads 263 and 264 are closed to visitors.  The roads access the North Fork Morrison Creek and High Rock Creek areas south of Sarvis Creek Wilderness.  This is the second phase of tree removal work in the area.  The work is expected to be done in early July.  If you have questions you can call the Yampa Ranger District Office at (970) 638-4516.  The number can be found at the end of this story at krai.com.
13TH STREET BRIDGE IN STEAMBOAT WILL BE LIMITED TO ONE LANE NEXT WEEK

The13th Street Bridge in Steamboat will only have one lane of traffic next week.  City workers plan to start installing a new water line near the Art Depot, and will need to shut down one lane of the bridge starting Monday.  Those who wish to avoid a delay should use an alternate route to access the Fairview neighborhood and businesses along13th Street south of the railroad tracks.  Semis and vehicles carrying large loads are asked to use Shield Drive off of US-40 to get to13th Street.  If you have further questions, call the Steamboat Public Works Department.
ROUTT COUNTY GIRLS INVITED TO ROYALTY CLINIC
Routt County girls between the ages of 8 and 18 are being given an opportunity to see what it takes to be County Fair Royalty.  A Royalty Clinic will be held at the Routt County Fairgrounds in Hayden next month to show girls how to be an ambassador to the Routt County Fair.  Sessions will include horsemanship, commentary, representation, and more.  The clinic is free, but preregistration is required.  The registration deadline is June 15th.  The clinic itself is July 6th at the fairgrounds.  If you or someone you know would like to register, call one of the numbers listed below.
Tiffany @638-1021
Erin@ 620-2729
Missy @ 879-2968
STATE WARNS OF INSURANCE SCAM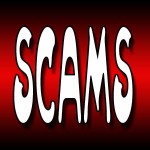 The Colorado Division of Insurance says a new scam aimed at consumers has just surfaced.  People have been getting calls from someone claiming to be a representative of the "Colorado Insurance Commission." The caller tells the victim the state has taken over their insurance company.  The caller claims the state sent the consumer a check for $399 to refund co-pays, but the check was returned by the U.S. Post Office. The caller then says he can direct deposit the check into the consumer's banking account if the consumer would provide account information.  The Division of Insurance says first of all, there is no 'Colorado Insurance Commission, and the Division's employees will never ask consumers for banking information.  The division is warning people to never to give out personal banking information over the phone.  If you believe you may be the victim of a scam, contact your local law enforcement.