MITT ROMNEY WINS NOMINATION AFTER CRAIG VISIT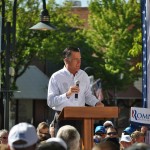 Last night, Mitt Romney clinched the Republican nomination for President, with a win in the Texas Primary Election.  Romney stopped in Craig yesterday for a campaign rally, focusing on energy and the jobs created by exploration and development of natural resources.  We talked with Romney after the rally, and he emphasized his views on how domestic energy policies under his presidency would be different from the current administration. He says while Obama's "All of the Above" policy seems to favor developing any energy sources found "above" ground, his policies would include making it affordable to extract oil, gas, and coal.  Romney also said local input would play a much larger role when determining what kind of access various interests would have to federal lands in Northwest Colorado.  Audio from the entire interview and pictures and audio from yesterday's rally can be found by clicking the above links.
NORTHWEST COLORADO UNDER A RED FLAG WARNING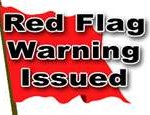 It's another Red Flag Day in Northwest Colorado.  The National Weather Service has issued a red flag warning for Moffat, Routt, and Rio Blanco Counties.   Forecasters say unusually dry and critical fuel conditions will persist over the next several days, if not weeks.  Wind gusts are expected to reach 25 miles per hour today, which would cause a wild fire to spread rapidly in an area that has seen little moisture over the last several months.  Residents are advised not to do any burning on private land, until the Red Flag Warning expires.
HICKENLOOPER SIGNS OVERDOSE BILL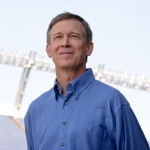 A bill to encourage drug and alcohol users to report overdoses has been signed into law by Governor John Hickenlooper.  A few other states already have so-called "911 Good Samaritan" laws giving limited immunity to overdose reporters. Advocates say drug users sometimes don't report overdosing friends because they're afraid of facing legal trouble themselves. Colorado's measure requires overdose reporters to remain at the scene of the event until law enforcement or emergency medical personnel arrive.  They would also have to identify themselves and cooperate with authorities.  The new law also includes alcohol overdoses for underage people.  Hickenlooper also announced yesterday that he signed 13 additional bills, including a measure about wind energy property rights.
ADVOCATES SEEK TO ADD PTSD TO MARIJUANA TREATED AILMENTS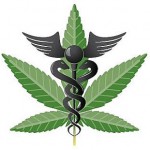 Marijuana advocates in Colorado are trying again to add post-traumatic stress disorder to the list of conditions for which doctors can recommend medical marijuana under Colorado law.  A group of protesters gathered outside the state board of health yesterday. They say PTSD affects veterans and can be treated with medical marijuana. Arizona officials held a hearing last week to consider adding PTSD and other conditions to that state's medical marijuana law.New Mexico already includes PTSD in its list of qualifying conditions.  The Colorado board of health considered PTSD and marijuana two years ago but did not agree to add PTSD to the list of conditions.