PRESIDENTIAL CANDIDATE GOVERNOR MITT ROMNEY MAY MAKE A STOP IN CRAIG THIS TUESDAY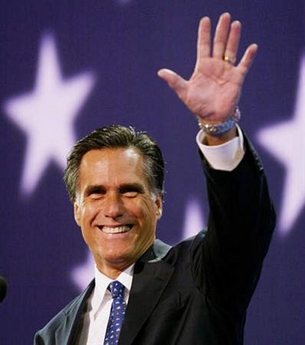 Wild West Radio New has been informed that Presidental Candidate Mitt Romney is planning a stop in Craig on Tuesday, May 29th. As soon as the appearance is confirmed, KRAI & 55 Country will have the details available on air at 93.7/102.3 KRAI and 55 Country here at krai.com and on Facebook.
NORTHWEST COLORADO UNDER RED FLAG WARNING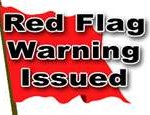 A red flag warning has again been issued for Northwest Colorado, just in time for the holiday weekend.  Conditions in Routt, Moffat, and Rio Blanco Counties are dry and warm enough to warrant the warning, which in effect prohibits building any sort of outdoor fire.  On Red Flag days property owners are asked not to do any ag burning.  Campers are also asked to refrain from starting camp fires.  Fire Information specialists say recent showers were too small to change their outlook on the weekend.  Routt County and Routt National Forest officials have implemented fire restrictions.  Moffat and Rio Blanco Counties, and the Bureau of Land Management have so far held off on the restrictions.  Temperatures are expected to cool off tomorrow, and the weekend may even see a few showers, but fire experts say it won't be enough to ease restrictions where they are in place.
BLOWING DUST ADVISORY FOR NORTHWEST COLORADO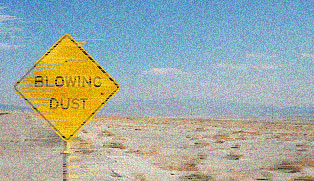 The Colorado Department of Public Health and Environment has issued a Blowing Dust Advisory for Western Colorado, the San Luis Valley and portions of south eastern Colorado. Cities in the Blowing Dust Advisory include, but are not limited to, Rangely, Craig, Steamboat Springs, Meeker, Aspen, Grand Junction, Rifle, Montrose, Delta, Nucla, Telluride, Cortez, Durango, Pagosa Springs, Alamosa, Trinidad, La Junta, and Lamar. Blowing dust could also be transported into Northeastern Colorado.
This warning is valid from noon Friday May 25 to 10 PM Saturday May 26.
In areas where blowing dust has reduced visibilities to less than 10 miles, people with heart or lung disease, older adults, and the very young should reduce prolonged or heavy indoor or outdoor exertion.
Strong gusty winds are expected to develop across Western Colorado, the San Luis Valley, Northeast Arizona, and Western New Mexico. These winds will create periods with areas of blowing dust. The strong winds will transport the dust long distances causing potential health issues in portions of Colorado including areas that do not have local blowing dust.
GRAND OLDE WEST DAYS STARTS TOMORROW IN CRAIG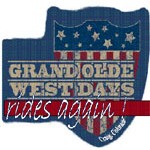 Grand Olde West Days kicks off at 9 tomorrow in Craig, with the Antique Tractor Pull, and the Cowboy Action Shoot.  The carnival opens at noon and the parade will start at 4.  Even more events are planned for Sunday, including the Annual Draft Horse Show at the Fairgrounds at 9.  There will also be another tractor pull and action shoot Sunday.  The Community Barbecue starts at 5.  Doug Kershaw, also known as "The Ragin' Cajun", will perform Sunday night in the roping barn at the fairgrounds.  Monday, the focus shifts to downtown for the Street Festival, which starts at 9.  The street festival features food, activities, crafts, live music and more.  The VFW and American Legion will host a Memorial Day Observation Ceremony at Craig Cemetery at 11 Monday morning.  You can find out more about this year's events by clicking on the Grand Olde West Days tile on the front page.
STATE PATROL KICKS OFF "HEAT IS ON" CAMPAIGN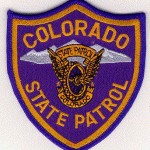 The Colorado State Patrol kicks off another summer of their "Heat Is On" campaign today.  The Memorial Day weekend is typically the opening weekend for the campaign, which focuses on nabbing intoxicated drivers.  There will be DUI checkpoints throughout the state this weekend, along with various dates throughout the summer.  Local law enforcement agencies also participate.  According to the State Patrol's website over 30% of Colorado's fatal car crashes involve alcohol.  Troopers urge weekend partiers to secure a designated driver before going out, and remind everyone to refuse to ride with someone behind the wheel who has been drinking.
STEAMBOAT CHAMBER NEEDS DONATIONS FOR JULY CATTLE DRIVE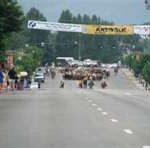 The Steamboat Chamber needs help to keep alive the Annual Cattle Drive through downtown during their 4th of July celebration.  The Cattle Drive has become a fixture of the town's celebrations that weekend.  Folks line the streets of downtown to watch as the cattle are driven by local cowboys and cowgirls.  The Chamber wants to keep the drive going, but needs to raise about $3,000 to cover the cost of insurance.  They're asking for donations from individuals or businesses.  This year's drive is scheduled for July 1st.  If you'd like to make a donation, call 875-7006.
STEAMBOAT CARNIVAL A FUNDRAISER FOR LOCAL SCHOOLS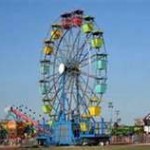 Advance tickets are on sale for a fundraiser for a few Steamboat schools.  Soda Creek and Strawberry Park Elementary Schools and Steamboat Middle School will hold the Spring into Summer Carnival Fundraiser June 7th through the 10th.  Admission is free, but the various rides and booths will cost money.  The advanced tickets just cover the rides, but will save you about $10 per ticket.  If you'd like more information, call the Steamboat School District Office.
P.U.C. TO DECIDE SOLAR USE BY XCEL ENERGY
The Colorado Public Utilities Commission will decide how much solar power will be required from Xcel Energy.  The commission is expected to rule on a two-year renewable-energy plan for the state's largest utility.  Consumer advocates say only a small percentage of customers have benefited from the program.  Supporters say the rules are needed to promote the solar power industry.
REPORT SAYS VETERANS LACK HEALTH CARE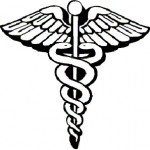 A new report says 1.3 million of the country's younger veterans do not have health insurance and don't use Veterans Affairs health care.  That includes 24,000 non-elderly veterans in Colorado and 17,000 of their children and spouses.  That's 10 percent of Colorado's non-elderly veterans.  Colorado ranked slightly below the national average in the study.  The study found that veterans are more likely than the rest of the population to have insurance. Still, 1.3 million non-elderly veterans have no insurance and an additional 900,000 use VA health care but don't have insurance.