LEGISLATION PUSHES BACK ELECTION DEADLINES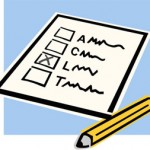 Some election process deadlines have been pushed back with the signing of House Bill 12-1292, the elections clean-up bill. Among other things, the bill changed the filing and processing deadlines for unaffiliated candidate petitions. The last day to file a petition was June 4th, but under the new law, unaffiliated candidates have until July 2nd to file. The action gives this year's unaffiliated candidates extra time to circulate their petitions, as they were able to start the circulation earlier than they will be able to in the future. Deadlines for statements and amendments to those statements have also been pushed back.  Local County Clerks also want to remind voters that tomorrow is the last day to change or withdraw from a major party affiliation, and Tuesday is the last day to vote in the Primary Election. This year's primary election is an all mail ballot election, and the ballots will be mailed out the week of June 4th.
STEAMBOAT TO REPLACE AGING WATER LINE

The City of Steamboat will replace the water line that runs along Elk River Road this summer. The work will take place from Highway 40 to Copper Ridge Circle from mid June to the end of September. The line is old, and has experienced several leaks over the last couple of years. The work will mean detours and delays. Businesses along Elk River Road will still have access, but customers may have to use detours to get there. During the entirety of the project, the north bound lane of Elk River Road will be closed, and motorists will be detoured to Downhill Drive. There will be two informational meeting about the project that are open to the public. They'll be held Thursday, June 7th at the Steamboat Community Center from noon to 1 and again from 5 to 6.
WILDLIFE OFFICIALS SAY YEARLING BEARS ARE A PROBLEM THIS YEAR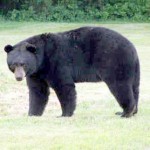 Wildlife officials in Steamboat say they're having trouble with yearling bears this year. They say the majority of calls they've received about bears, has involved young bears around a year old, and there have been more calls than usual. A lot of that is due to the mild winter, as bears have woken up early, and gotten an early start foraging for food. Just yesterday, wildlife officials and firefighters had to remove a bear from Pine Street in Steamboat. They had to tranquilize the yearling, and then retrieve him from a tree, when he didn't fall out of it. Wildlife managers say residents need to make sure they follow all bear-related ordinances, to minimize the chance of a bear encounter. That includes using bear proof trash cans, not storing pet food outdoors, and taking trash out to the curb in the morning, rather than leaving it out at night. For more bear safety tips you can visit the Colorado Parks and Wildlife website.
FOREST CAMPGROUNDS OPEN IN TIME FOR HOLIDAY WEEKEND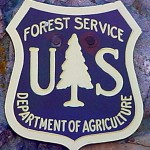 A number of campgrounds in the Routt National Forest are open early this year due to the lack of snowfall. That means more options for campers and outdoor enthusiasts for this year's Memorial Day Weekend. Certain areas still don't have running water, so rangers suggest you take potable water along with you. In many cases you're also expected to pack out your own trash. No fire restrictions are currently in place in the forest, however there are restrictions on State and private land in Routt County. Forest Rangers ask that campers be fire cautious and act as though any fire can get out of hand. For fire safety tips visit the U.S. Forest Service's Website. You'll also find a list of which campgrounds will be open for the upcoming Holiday weekend.
WYOMING DEPUTIES DIFFUSE HOMEMADE BOMBS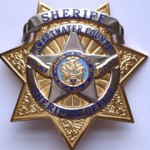 The Sweetwater County Sheriff's Office diffused a number of homemade "acid bombs" Tuesday. According to a press release, the sheriff's office received a call from a hiker near White Mountain about suspicious material he found on his trek. Authorities say there were about 20 exploded bombs, with another 6 that had failed to discharge. Bomb squad technicians used a remotely controlled robot to disrupt the devices. "Acid bombs are made from household chemicals, typically put into plastic bottles, that are designed to explode once the chemicals mix. According to the Centers for Disease Control, there have been dozens of incidents over the last few years of people being severely burned from "acid bombs".
LOCAL FORESTS OBSERVE MIGRATORY BIRD DAY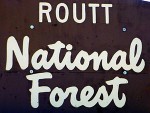 In celebration of International Migratory Bird Day, the Medicine Bow-Routt National Forests and Thunder Basin National Grassland will be co-hosting a Family Activity Fair this weekend in Steamboat. The Hahns Peak/Bears Ears Ranger District has partnered with Yampatika, the U.S. Fish and Wildlife Service, and Environment for the Americas to put on the free family event. The fair will be held at Little Toots Park from 10 to 1 Saturday. It will feature arts, crafts, children's activities, an appearance by Woodsy Owl, story time, a pollinator presentation and additional activities. If you need more information, click here.
BROWNS AMUSEMENT CARNIVAL OPENS TONIGHT IN CRAIG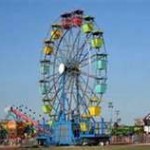 Brown's Amusement Carnival opens today at the Moffat County Fairgrounds. The carnival is brought in every year during Memorial Day weekend to accentuate Grand Olde West Days. The rides and booths open up at 5 this evening and will stay open until 11. Tomorrow's hours are 4 to midnight, Saturday's are 11 in the morning until midnight, and Sunday and Monday's hours are noon to 9. Grand Olde West Days kicks off Saturday morning at 9 with the Antique Tractor Pull. Most of the weekend's events take place at the Moffat County Fairgrounds. Monday's activities will be primarily downtown. You can get a complete schedule by clicking the Grand Olde West Days tile on the front page.
GOVERNOR SIGNS TRANSPARENCY BILL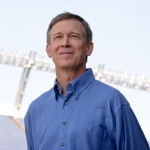 Senate Bill 150, the Accountability and Transparency Bill, is expected to be signed into law by Governor John Hickenlooper today. The bill, passed unanimously by both houses of the Legislature, ends the current practice of each separate state agency independently managing financial transactions involving the issuance and reporting of debt obligations, which impact Colorado's credit rating. It establishes a single point of contact in the Treasurer's office to help state agencies to efficiently identify and execute refinancing opportunities on outstanding financial obligations. This will help agencies to secure more favorable interest rates, which will save Colorado considerable amounts of money in the future. The bill is expected to be signed this afternoon at the state capital.