MEMORIAL DAY WEEKEND TO BE EXTREMELY DRY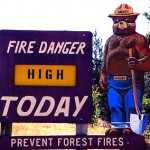 Fire information specialists in Northwest Colorado say this weekend will likely be the driest Memorial Day weekend they have ever seen.  The weekend is typically the kick-off to summer recreation, and that has prompted fire managers to express their concerns about safe burning.  They're offering safety tips, especially to those planning on camping for the weekend.  First and foremost, they say to make sure you know what fire restrictions might be in place, information that can be obtained by calling the local sheriff's office.  Make sure and clear a buffer of about 10 feet around your camp fire, including low hanging branches.  Never leave a campfire unattended, and make sure it is completely out before you leave the area.  Also, fireworks are not allowed on any federal land.  So far, Routt County has implemented fire restrictions and Moffat County is considering them.
TORANGO'S NIGHT CLUB IS DENIED AGAIN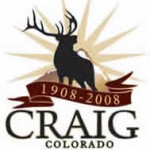 The man trying to open a night club in Craig has been denied by the city council again.  Victor Tarango was planning to open a night club near the post office in Craig.  He had submitted an application for all the appropriate licenses, but had the application rejected in March when police found issues in his background check, that he failed to list on the application.  Torango was told he could resubmit, but again police found past convictions that were not listed on the application.  Mayor Terry Carwile said he and the rest of the council felt they had to deny the application due to the omission.  State law says Torango cannot submit another application for 2 years, effectively shutting down the night club idea for now.
JUDGE WILL HEAR ARGUMENTS IN ROAN PLATEAU DRILLING LAWSUIT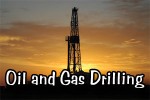 A judge is set to hear arguments in a lawsuit by environmentalists challenging the federal government's plans for natural gas development on the Roan Plateau.  Environmentalists' attorneys maintain the Bureau of Land Management didn't assess the environmental impact of drilling adequately.  A 2007 plan by the BLM projected up to 1,570 wells would be drilled from 193 pads over 20 years, including 210 wells from on top of the plateau, considered more environmentally sensitive.   A judge has asked attorneys to be ready to address issues including the BLM's decision not to consider an alternative to drill at the base of plateau instead of the top, and why the BLM says it couldn't measure potential air pollution outside the planning area but could do so within the planning area.
FORESTERS REPLANTING TREES IN BIG CREEK LAKES AREA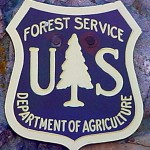 Foresters are starting to replant trees where bark beetles have taken them out.  The U.S. Forest Service says one such area will be visibly different this year.  Beetle killed trees have been cleared from the Big Creek Lakes Recreation Site near Walden.  In their place, 900 3-year old trees have been planted.  The East Loop of the site received the majority of the new trees, which were grown in a Nebraska nursery.  The East Loop won't open until the 4th of July weekend.  Before that happens, foresters will install tree shelters to help protect the trees.  The Forest Service says many of their recreation sites have seen a significant decline in vegetative cover over the last few years, almost exclusively due to the bark beetle, and the need to remove the trees they've killed.  Forest officials are hopeful the replanting effort will bring certain species of wildlife back into the area, and improve the overall appearance of the site.
DOUG KERSHAW WILL BE IN CONCERT DURING GRAND OLDE WEST DAYS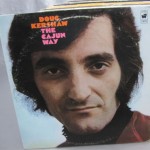 Grand Olde West Days is this weekend in Craig.  This year's featured concert event will be by Doug Kershaw.  Kershaw is a country music singer with a Cajun sound.  He started performing before he was a teenager, and although the fiddle was his instrument of choice, he learned to master 28 different instruments.  Kershaw's biography says he was born to a Frenchman and didn't even learn to speak English until he was 8.  He has collaborated with Hank Williams Junior and his biggest hit came in 1981 with the song "Hello Woman".  Kershaw will perform in the Roping Arena of the Moffat County Fairgrounds at 7 Sunday evening.  Tickets are $20 in advance, and $25 at the door.  You can get them at K.S. Creations or the Craig Chamber of Commerce.  For more about this year's Grand Olde West Days, click the Grand Olde West Days tile on this page.
YAMPA RIVER FESTIVAL TAKES PLACE THIS WEEKEND IN STEAMBOAT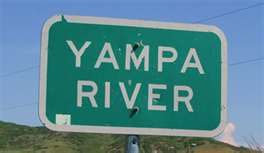 The Yampa River Festival will be held in Steamboat this weekend.  This is the event's 32nd year.  It features kayaking competitions, foot races, raft races and more.  A registration party gets things started Friday night at Backdoor Sports.  The river activities will start shortly after the foot races Saturday morning.  The professional kayaking competitions take place Sunday and Monday at various locations.  If you would like to know more about the River Festival, click here.
GARFIELD SHERIFF WON'T APPEASE THE A.C.L.U.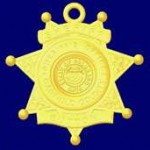 Garfield County's Sheriff is refusing to bend to the American Civil Liberties Union and a state law, when it comes to reporting illegal immigrants to federal authorities.  The state legislature passed a law in 2006 that requires sheriffs to report arrestees when they were discovered to be without documentation…except in domestic violence cases.  The exception was based on the theory that fewer people would report a domestic violence crime if there was a threat of being deported.  However Garfield County Sheriff Lou Vallario continues to report illegals he finds during domestic violence cases.  He says when people come through his jail, they are arrestees and not victims.  Therefore, it's his duty to report them.  Villario has no love for the ACLU, at one point calling them "un-American".  Other counties that have been contacted by the ACLU about similar practices have changed their policies, but Villario has made it clear he doesn't intend to change the way his office operates.