RED FLAG WARNING FOR ROUTT COUNTY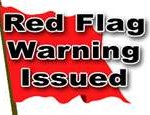 A red flag warning has been issued for Routt County today.  The warning means possibility is high that a fire will get out of control, due to weather conditions.  High winds, low humidity, and temperatures in the 80′s will hit Routt County today.  Fire experts say any fire that gets out of control in those type of conditions can be extremely hard to stop.  Citizens in Routt County have already been asked to get permission to do agriculture burning, even when it isn't a red flag day.  Moffat County Sheriff Tim Jantz advised last week, that he will soon be implementing restrictions, that will likely include a permit process.  A lack of snow over the winter has left Northwest Colorado extremely dry, and officials are bracing for a busy wildfire season.
STEAMBOAT FIRE BOARD STILL NEEDS APPLICANTS FOR BOARD SEAT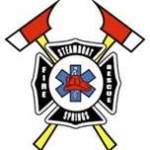 The Steamboat Fire District is still looking for applicants to its board of directors.  There is one spot open on the board, and applicants must be registered to vote in Colorado, along with being a resident of the district for the last 30 days.  The board meets once a month.  Anyone wishing to apply can submit an application and a letter of interest to the board.  For more information call 846-3746.
HISTORIC BUILDING TO BE USED AS YAMPA TOWN HALL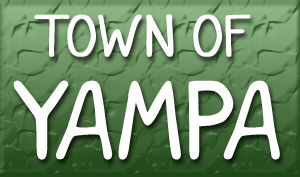 The Friends of Crossan's M&A Market would like the building to be used as Yampa's Town Hall and Visitor's Center.  That's according to the group's press release detailing plans for their fundraising efforts this summer.  The Friends say they have 3 fundraising opportunities coming up over the next few months.  The group is trying to raise $150,000 in matching grant funds to restore the building, which has been a staple in the town for nearly 110 years.  The town would also like to see the building used as an exhibit and archive space for the Yampa-Egeria Historical Society.  A web page has been set up to collect donations.
FOREST RANGER RECEIVES LEADERSHIP AWARD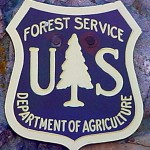 A Forest Ranger in the Routt/Medicine Bow National Forest has received the Grassland Leadership Award from the U.S. Forest Service.  Bob Mountain is the Rangeland Management Specialist with the forest and with Thunder Basin National Grassland.  The national award recognizes Mountain for his outstanding leadership, mentoring, collaboration and technical skills in rangeland management.  Mountain has focused on improving rangeland resources and developing range professionals for nearly 40 years.  Forest Service Officials say he has taken on tough issues, pointed out mistakes as well as successes, and ultimately focused himself and his colleagues on making a positive difference.  The award will be presented by the forest supervisor at an upcoming employee meeting.
THE HAVEN TO AUCTION OFF BOW ELK HUNT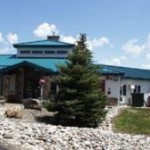 The Haven in Hayden is offering Northwest Colorado residents a chance to bid on a free elk hunt.  Topgun Outfitters will be the lucky winner's guide on the bow hunt.  The Haven is auctioning the trip off online.  The starting bid was $1,500 and the bids rise in $100 increments.  It will stay up for bid until the evening of June 22nd.  The winner will be announced the next day at the Haven's 3rd Annual Barbecue and Barn Dance.  The auction is a fundraiser for the Haven.  If you'd like to submit a bid, click here.
31ST ANNUAL STEAMBOAT MARATHON TO TAKE PLACE NEXT MONTH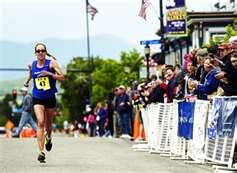 Organizers are gearing up for the 31st Annual Steamboat Marathon.  The event always includes a Half-Marathon and a 10K, for those who aren't interested in running the full route.  The marathon's course has been selected by Runner's World magazine as one of the "10 most scenic marathons" and one of the "top 10 Destination Marathons in North America".  The race attracts runners from all over the country.  The event even has a run for the kids, with children as young as 5 invited to take part in the Honey Stinger Fun Run.  Organizers could also use more volunteers for race day.  The Steamboat Marathon is June 3rd with various start points.  If you're interested in learning more, click here.
AAA PREDICTS MORE TRAVEL THIS SUMMER AMONG MOUNTAIN STATES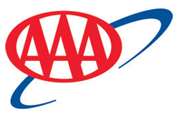 AAA predicts about 1.6 percent more residents in mountain states will take trips this Memorial Day weekend compared with last year.  AAA expects about 2.5 million residents of Arizona, Colorado, Idaho, Montana, New Mexico, Nevada, Utah and Wyoming to travel at least 50 miles over the holiday, mostly by car.  The travel group's forecast released yesterday shows the average family of four will spend $652 over the weekend and travel about 677 miles.  Nationwide, 34 million people are expected to travel at least 50 miles during the final weekend in May. That's an increase of 1.2 percent.  Memorial Day airfare is projected to be about 7 percent lower than in 2011, while hotel rates are expected to be up 8 percent.