MAN DEEMED PERSON OF INTEREST IN MARIE BLEE DISAPPEARANCE DIES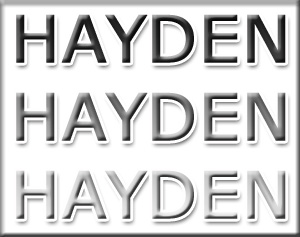 Last week's death of a Craig man was featured in a Denver newspaper article yesterday.  Last week Stephen Skufca died after falling down the stairs at home.  The article names Skufca as a person of interest in the disappearance of Marie Blee, a Hayden girl that vanished one night in 1979.  Although authorities revamped interest in the case a few years ago, it has never been solved.   Blee attended a 4-H dance the night of November 22nd, 1979 at the Moffat County Fairgrounds.  She then went to a house party, but was never heard from again.  Skufca was one of three men identified during the latest investigation as someone who might know what happened that night.  The other two men were Monte Doolin and Max Abel Garcia.  The article can be found in the Denver & the West section of yesterday's Denver Post.
CRAIG FIREFIGHTERS RESPOND TO HOUSE FIRE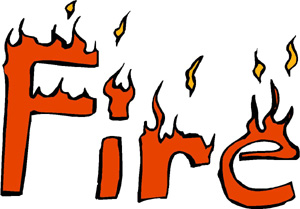 Craig firefighters responded to a house fire Saturday night in the 1100 block of Lincoln Street.  Commander K.C. Hume says they got the call at around 11:30 Saturday night.  He says it appears an electrical problem between a bathroom and bedroom on the second floor of the house caused the blaze.  There was significant damage in those two rooms, and it was where the fire was mostly contained.  The home owners were out of town at the time, and nobody was injured.  Firefighters took about two and a half hours to put the blaze out and clean up.
BLM SEEKS PUBLIC INPUT ON OIL SHALE PLANS IN RIO BLANCO COUNTY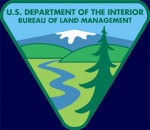 The Bureau of Land Management has released for public review a preliminary environmental assessment for two proposed oil shale research development and demonstration leases in Rio Blanco County.  Both sites are about 35 miles southwest of Meeker.  ExxonMobile and Natural Soda Holdings have each submitted plans for the development of oil shale.  Each lease would be for a 160 acre tract with the lease covering 480 contiguous acres.  Those additional acres are held pending the results of the exploration.  The leases are issued so the company can determine whether they want or are able to extract from the site.  The plans and assessments are on-line and can be viewed by clicking here.
HISTORIC ROUTT COUNTY TO HOST OPEN HOUSE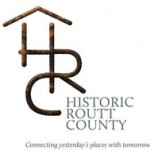 Historic Routt County has moved into a new office and would like the public to stop by and check it out during an open house tomorrow.  The group is now located in theSequoyahClubBuildingon9th Street in Steamboat.  They now share space with the Community Agriculture Alliance, the Yampa Valley Sustainability Council and Mainstreet Steamboat.  After the open house, everyone is welcome to attend their Talking Green event at the Smokehouse.  The open house will be from 4 to 5 tomorrow.
ATMOS WARNS OF POTENTIAL SCAM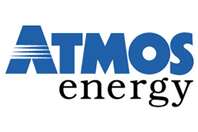 Atmos Energy is warning customers of a potential scam.  The utility says residents are being called and told that President Obama is offering to provide credits for or directly pay utility bills.  The customers are then asked to provide their Social Security numbers to apply.  Atmos says some customers have actually been approached in person.  However, Atmos employees will never ask for personal information, in person or over the phone, when making initial contact with a customer.  If you think you may have been contacted by one of the scam operators, call your local law enforcement agency.
GARDNER BILL WOULD FORCE BALANCE IN U.S. PETROLEUM TRANSACTIONS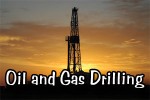 After receiving final approval from the full Energy and Commerce Committee, Colorado Republican Representative Cory Gardner's bill to link a drawdown of U.S. energy reserves to increasing leases on federal lands heads to the House floor for a vote. Gardner says the bill demands that if the President draws down the Strategic Petroleum Reserve, a plan must be in place to increase leases on federal lands so more production can occur.  The Act directs the Secretaries of Energy, Agriculture, and the Interior to develop a plan to increase the percentage of federal land that is leased for energy exploration by the same percentage as any drawdown of the SPR. Gardner's SPR bill has also been included in the PUMP (Produce U.S. Made Petroleum) Act, the Majority plan to lower gas prices at the pump.
STRENGTH AND CONDITIONING TRAINING SESSION FOR LOCAL ATHLETES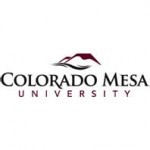 The Moffat County Booster Club is sponsoring a strength and conditioning training session for local athletes.  The camp is focused on preventing injuries, and using what's available to you for your work outs.  Daniel Linsacum is the strength coach for Colorado Mesa University and has a wealth of experience in conditioning athletes.  Linsacum will be the session's instructor.  Students from 5th grade through high school can sign up.  The training takes place June 21st and 22nd at Moffat County High School.  The deadline to sign up is the morning of the 21st.  High school athletes will pay $40, while 5th through 8th graders pay $25.  If you're interested in attending, call 846-4639 .
HICKENLOOPER SIGNS WATER PROJECTS BILL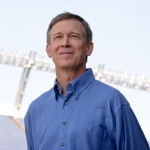 Friday, Governor John Hickenlooper signed the bipartisan 2012 Water Projects Bill. Senate Bill 2 allocates funding for the construction of water projects across the state and maintenance of the state's water infrastructure. In addition to supporting and maintaining Colorado vital water resources, it is also expected  to stimulate local economies and foster job creation.  The legislation was one of the bills killed in the House in the final days of the regular legislative session.  The General Assembly annually authorizes grants and loans for water projects. The 2012 Water Projects Bill appropriates grants and loans from the Colorado Water Conservation Board Construction Fund and loans from the State Severance Tax Trust Fund Perpetual Base Account for specific water-related projects over two years. Backers say the projects will ensure Colorado has clean drinking water, assist communities in planning for flooding, refresh flood response funds, gather new data on water consumption and water rights, and rehabilitate reservoirs and recreation areas.
GOVERNOR SIGNS COLORADO FILM ACT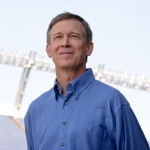 Governor Hickenlooper has signed the bipartisan Film Production Activities in Colorado Act. House Bill 1286, sponsored by Senator Jean White of Hayden, supports Colorado's film industry and helps create jobs across the state.  The Act is the first of its kind in the country, creating a loan guarantee program for production activities and making Colorado more attractive for movie production by increasing the existing film incentive from a 10 percent rebate for production costs to 20 percent, allowing Colorado to meet or exceed similar programs in other states. The rebate will apply to production costs for films, television series, commercials, documentaries, music videos, and video game creation.  Under the Act, an in-state production company's local expenditures must be at least $100,000 and an out-of-state company must spend at least $1 million to qualify for the performance-based incentive program. In addition, 50 percent of the jobs must be filled by Colorado residents, an increase over the existing 25 percent requirement.
UNEMPLOYMENT RATES IN MOFFAT AND RIO BLANCO COUNTIES RISE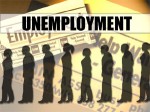 The unemployment rates in Moffat and Rio Blanco Counties were up again in March, while Routt County's was down slightly. Moffat County's rate rose from 8.4% to 8.6% between February and March. Rio Blanco County's rose from 5.9% to 6%.  In Routt County, things are looking slightly better with the unemployment rate dropping from 6.9% to 6.8%.  The state's unemployment rate was unchanged at 8.2%.  The national rate sits at 8.1%.